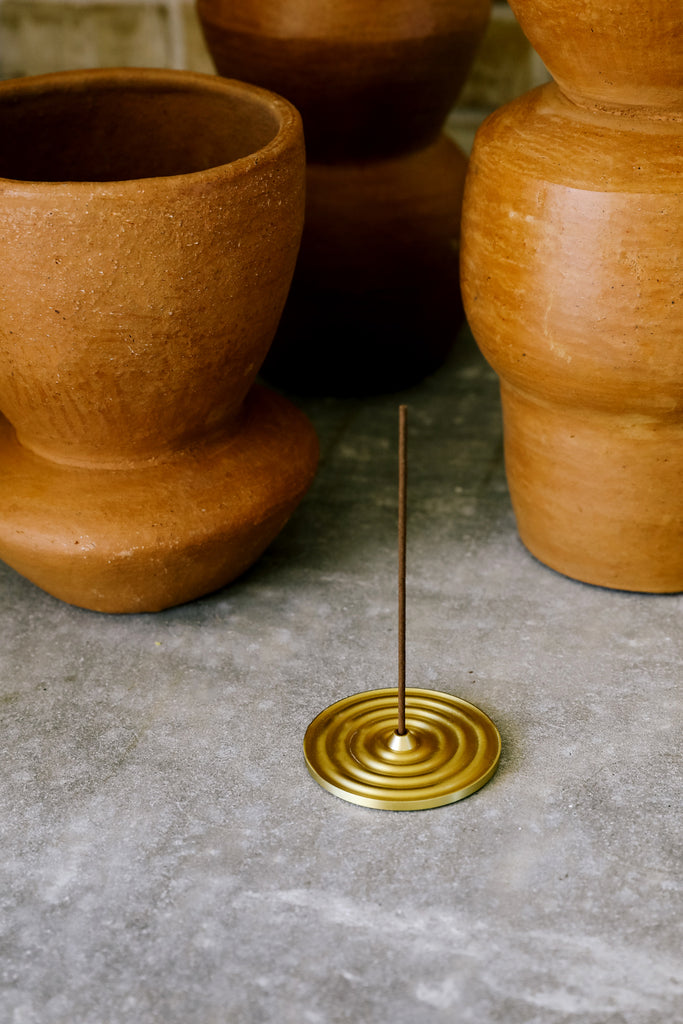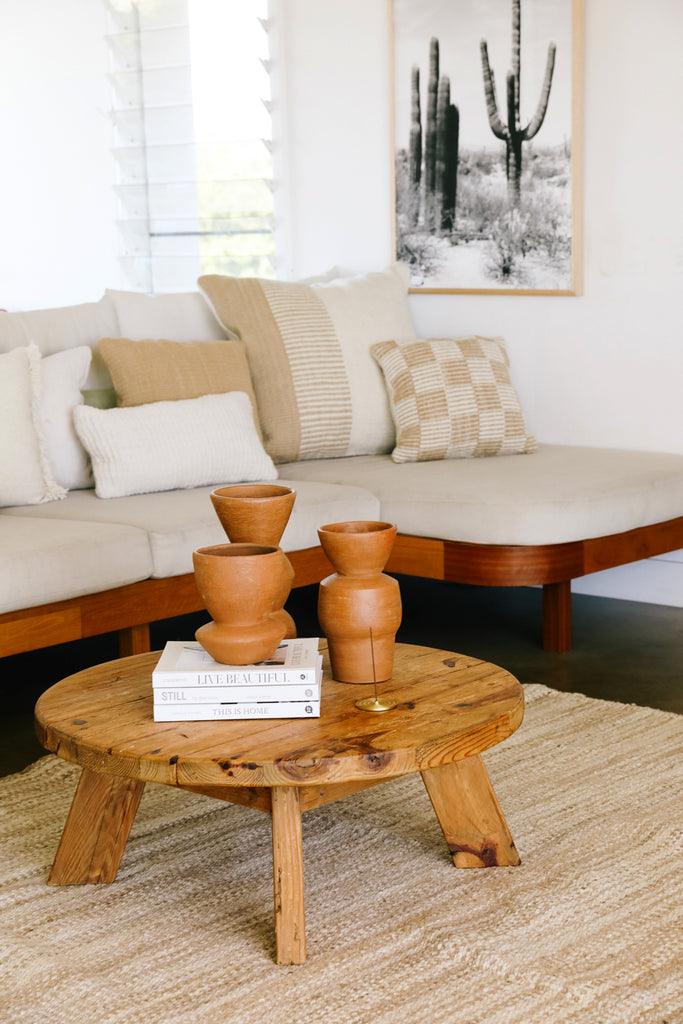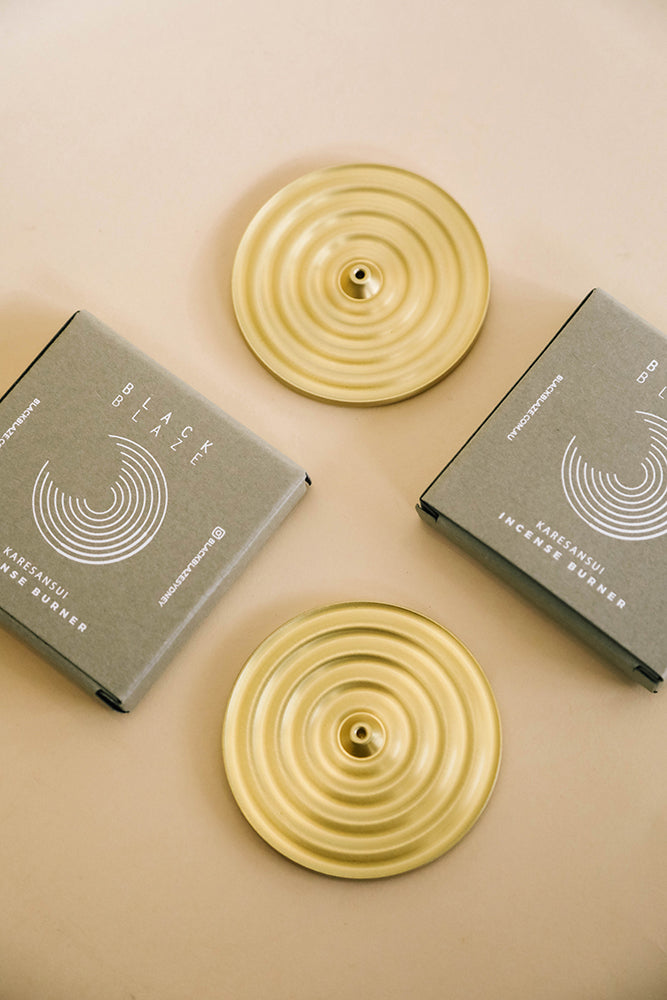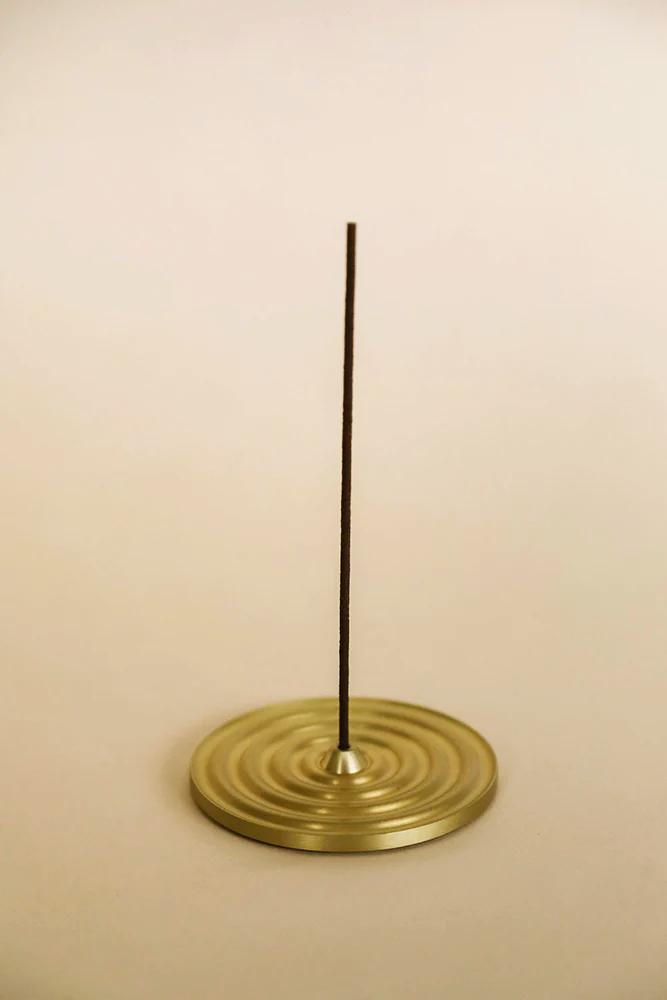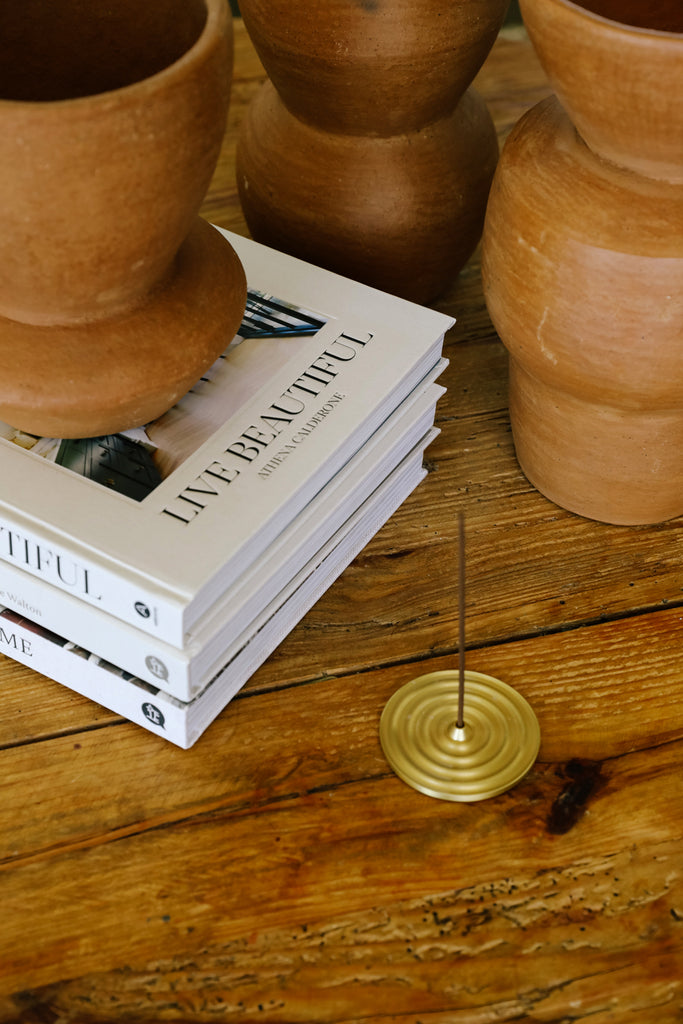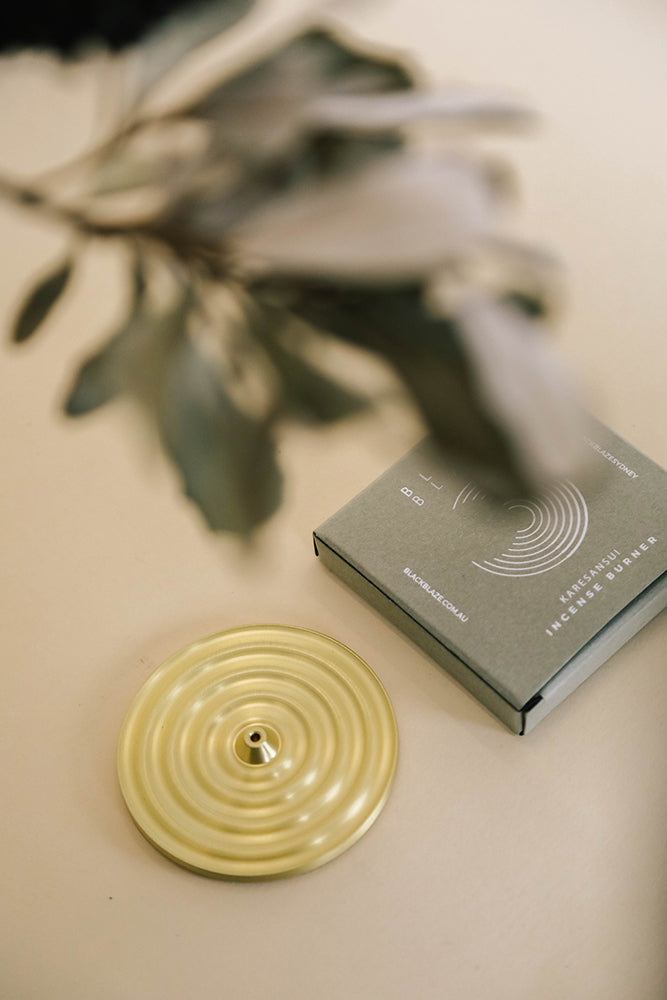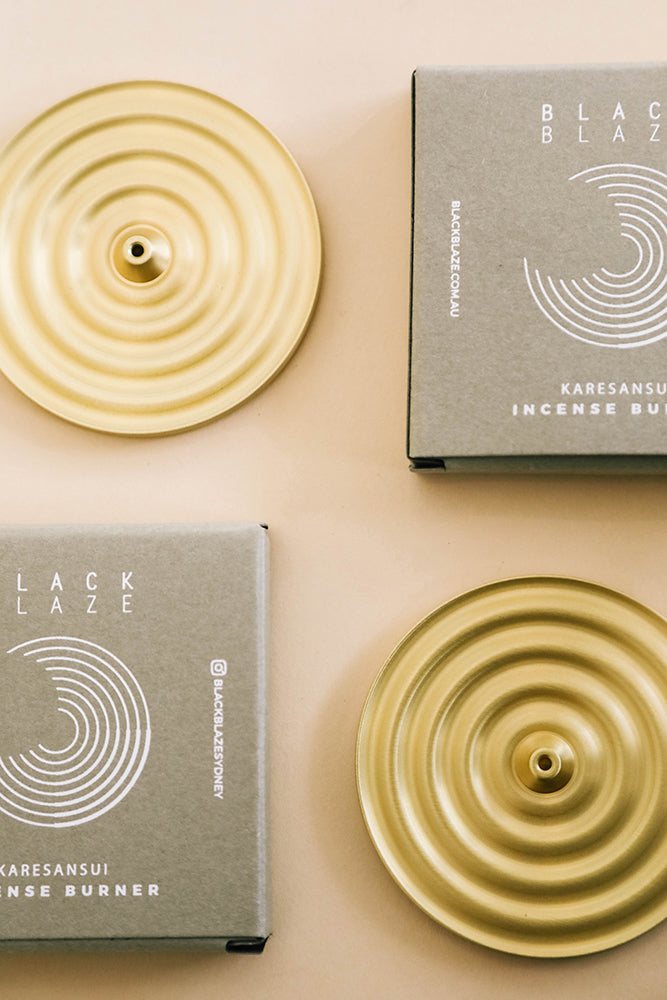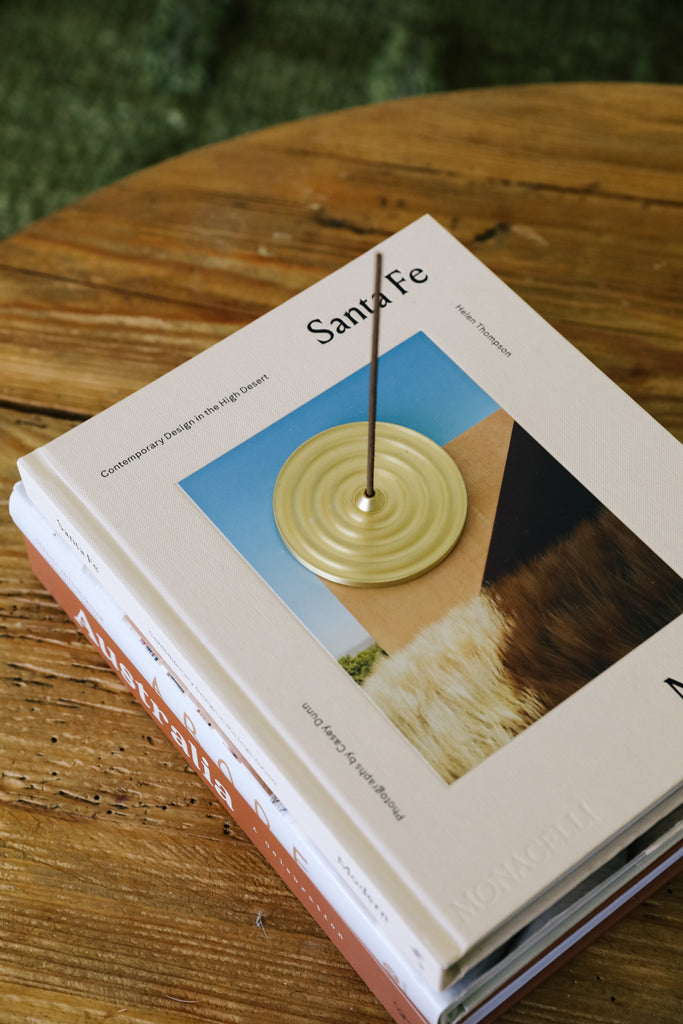 Golden Incense Holder
$59.00
Size: 7.5 cm | 2.9"
Materials: Solid Brass
Made by: Black Blaze
Origin: Australia
Description + -
Inspired by the Japanese rock garden, the Golden Incense Burner brings you a Zen, peaceful and relaxing aromatherapy experience. Incense holders reflecting symbols of guidance for your cleansing ritual. Crafted from solid brass. Each piece comes highly polished but can be left to tarnish naturally. Presented in a gift box.
Shipping Info + -
Delivery times will vary from product to product and also depend on your location.
Objects will be delivered within 3 to 10 business days Australia wide and within 8 to 15 business days for international customers. 
Please note: International delivery costs do not include any taxes or duties which may be applied by customs at the destination country. Any duties or taxes incurred are the responsibility of the delivery recipient.
For more info refer to our FAQ + Shipping and returns.
Style tip + -
The beauty of our curated incense holders are recommended to be used alongside our collection of incense. From woody scents to warm resins you can choose your desiredincense to pair with your brass holder.
PLANT TREES WITH US
Pampa is proud to partner with environmental charity One Tree Planted on crucial reforestation projects around the world. When you buy a rug or a print, you're planting 5 trees, and for other Pampa pieces you're planting 1 tree.
OUR JOURNAL
Tracing Maps
Stay | Anglers Shack
For this stay, we head south to the beautifully rugged Phillip Island. Long-time Pampa friend, Interior designer Simone Haag walks us through her welcoming and nostalgic home, Anglers Shack. "Phill...
read more >
Woman | Sophie Haber
The Woman series celebrates the enduring feminine spirit, with stories from inspirational women around the world. "I am Sophie Isadora Haber, a daughter, sister, lover, creative director, storytell...
read more >