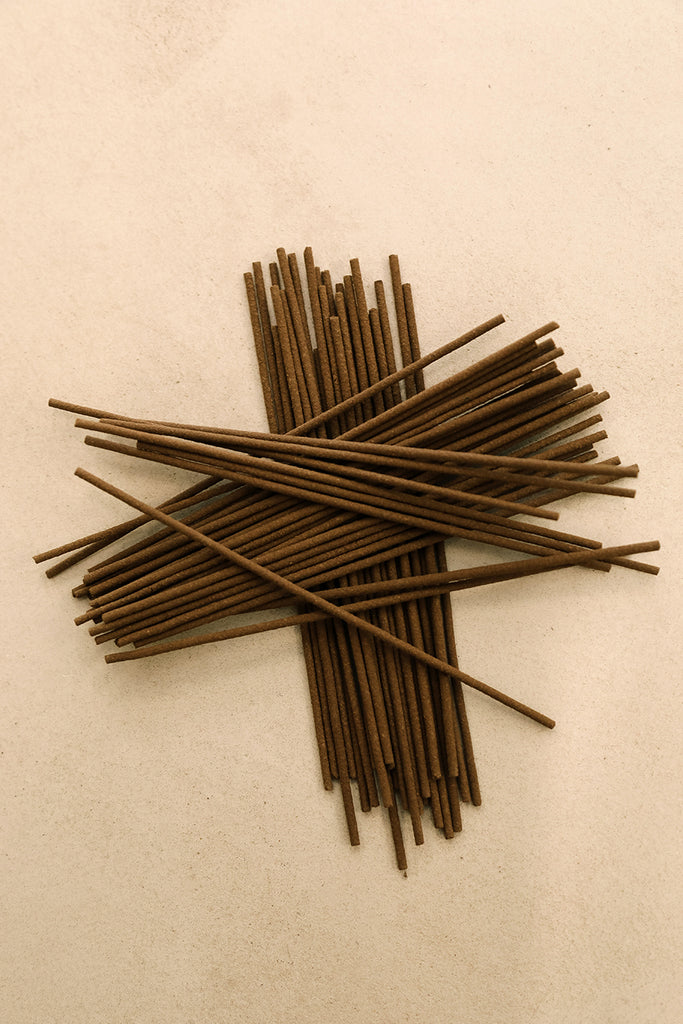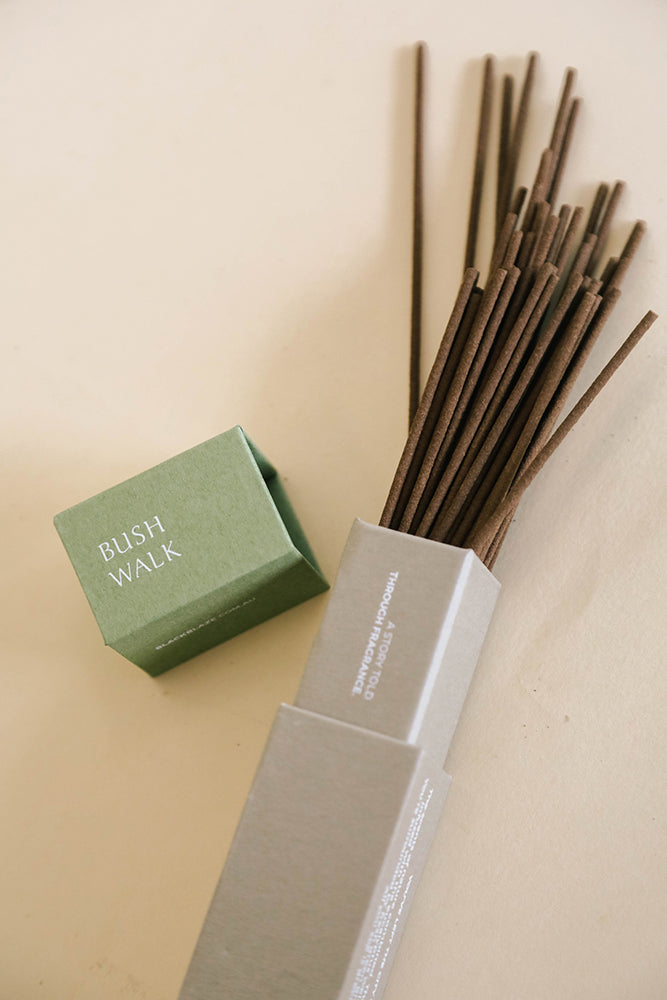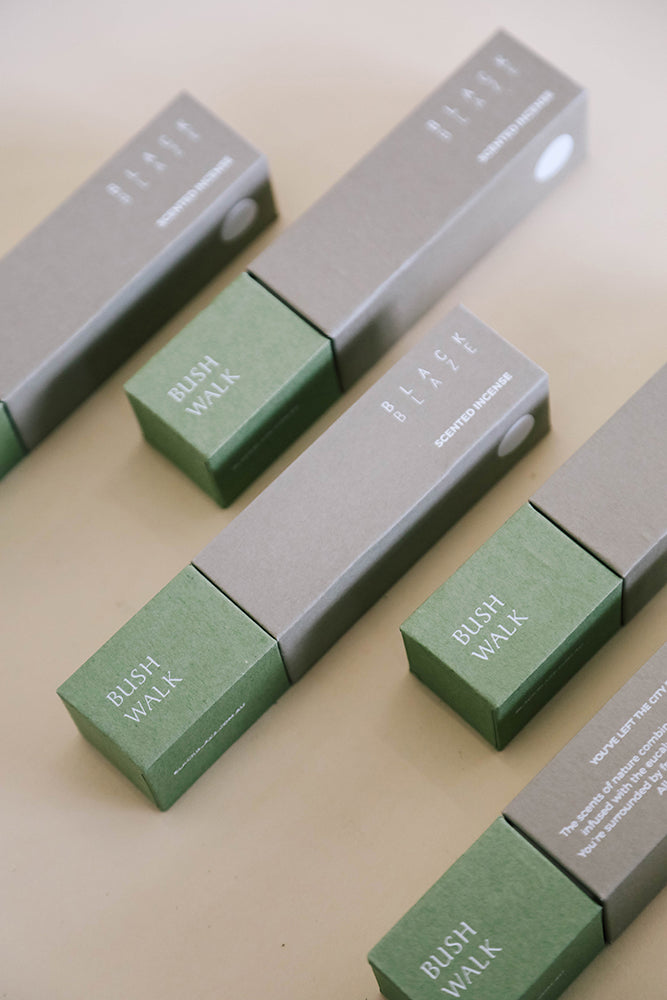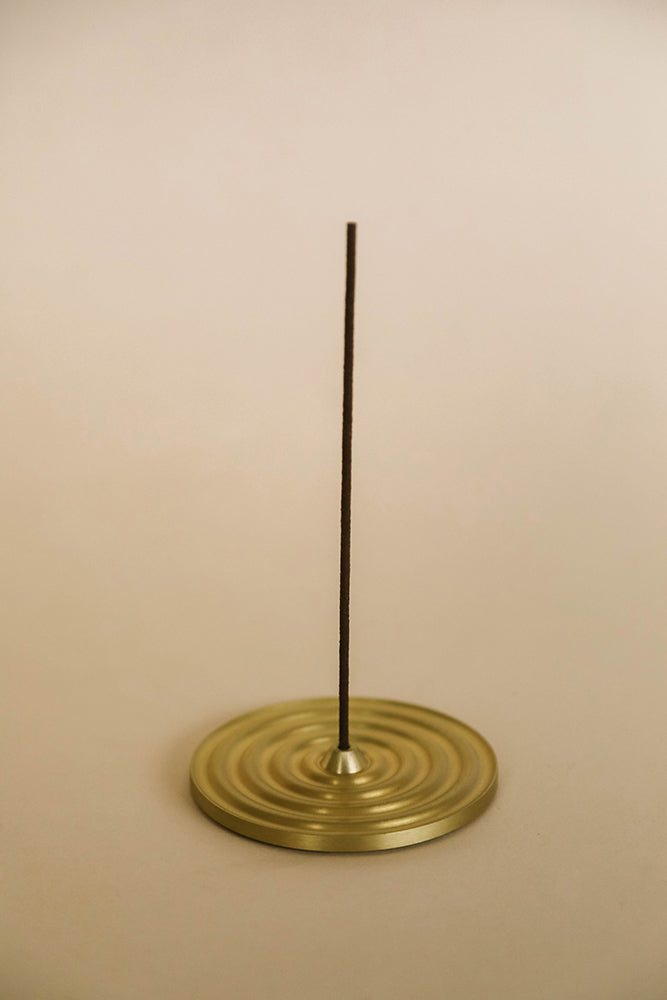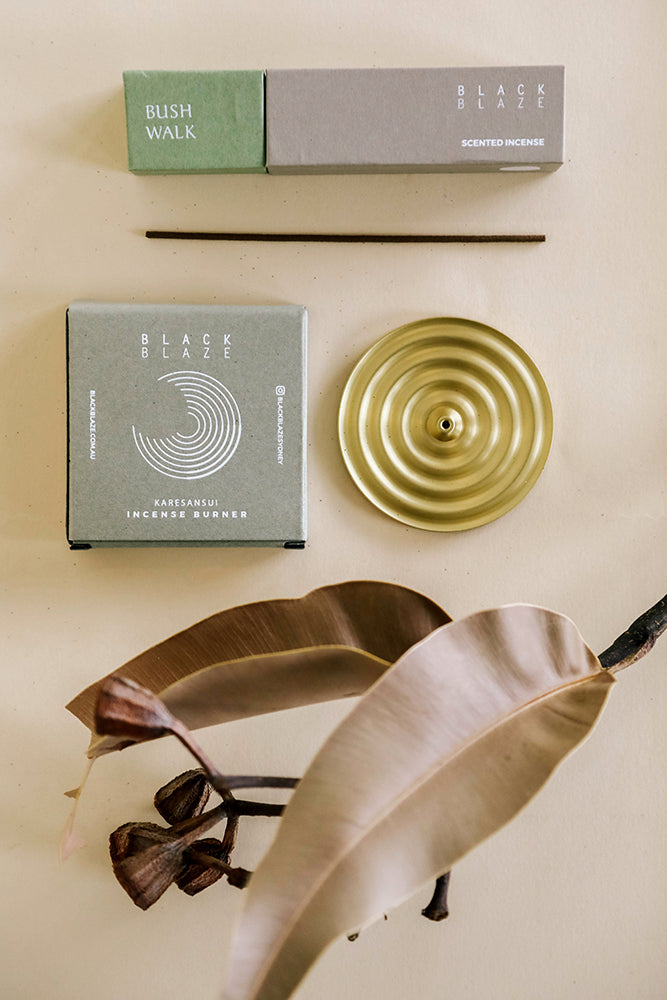 Incense | Bush Walk
$39.00
A delicate incense with notes of pine, citrus herbal, green grass and eucalyptus. 
Origin: Australia
Made by: Black Blaze
Description + -
A breath of fresh air. You've left the city for nature. Clean and natural. The way it should be. The scents of nature combined. The fresh florals of citrus herbs are infused with the eucalyptus well-known to the Australian bush. You're surrounded by fresh green grass, trees and the scent of pine. All you see is green. Nature. The way it should be.
Place in an incense holder, light tip, blow out flame and enjoy. Each stick burns for approx. 30 mins. Never leave burning sticks unattended and near flammable materials. Keep away from kids and pets. Use in a well ventilated area.

Comes in a gift box that contains 60 sticks
Burn time / approximately 30 hours in total
Shipping Info + -
Delivery times will vary from product to product and also depend on your location.
Objects will be delivered within 3 to 10 business days Australia wide and within 8 to 15 business days for international customers. 
Please note: International delivery costs do not include any taxes or duties which may be applied by customs at the destination country. Any duties or taxes incurred are the responsibility of the delivery recipient.
For more info refer to our FAQ + Shipping and returns.
PLANT TREES WITH US
Pampa is proud to partner with environmental charity One Tree Planted on crucial reforestation projects around the world. When you buy a rug or a print, you're planting 5 trees, and for other Pampa pieces you're planting 1 tree.
OUR JOURNAL
Tracing Maps
Stay | Anglers Shack
For this stay, we head south to the beautifully rugged Phillip Island. Long-time Pampa friend, Interior designer Simone Haag walks us through her welcoming and nostalgic home, Anglers Shack. "Phill...
read more >
Woman | Sophie Haber
The Woman series celebrates the enduring feminine spirit, with stories from inspirational women around the world. "I am Sophie Isadora Haber, a daughter, sister, lover, creative director, storytell...
read more >