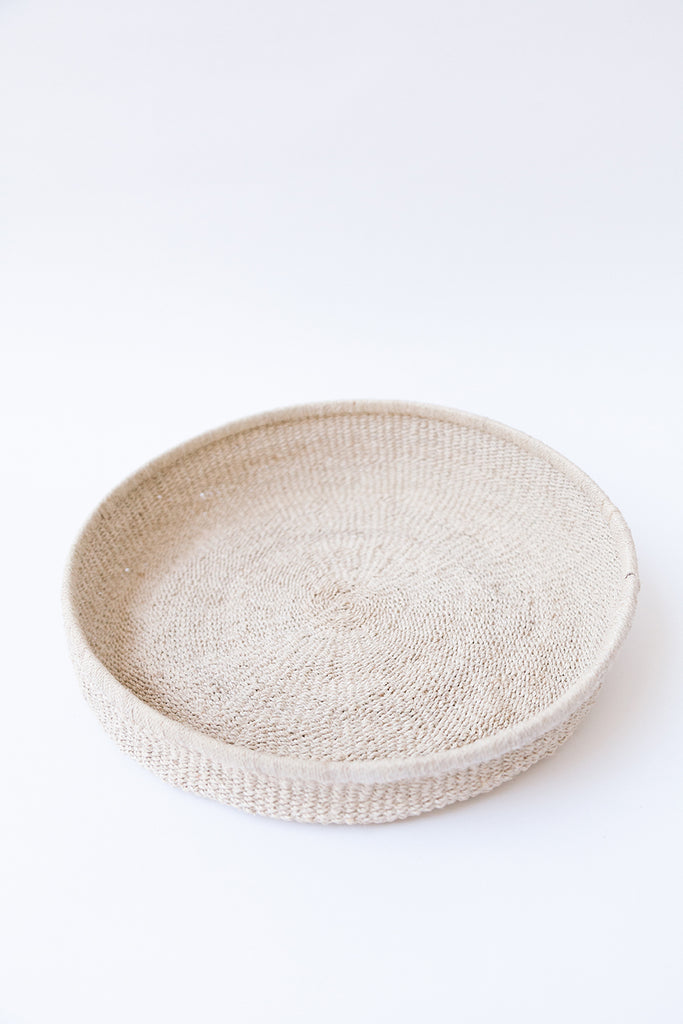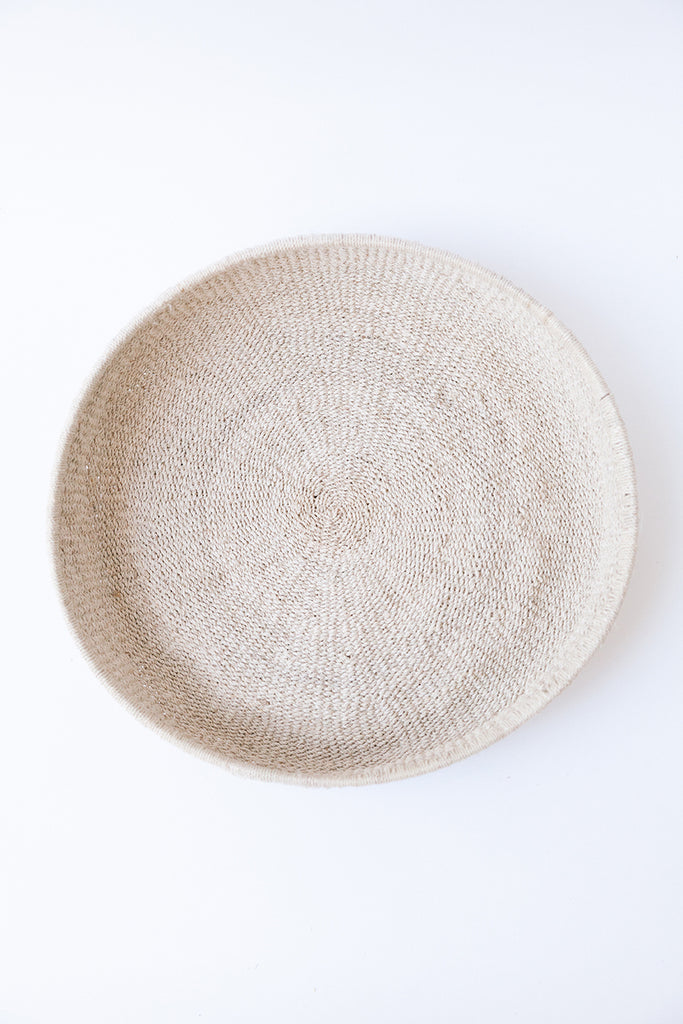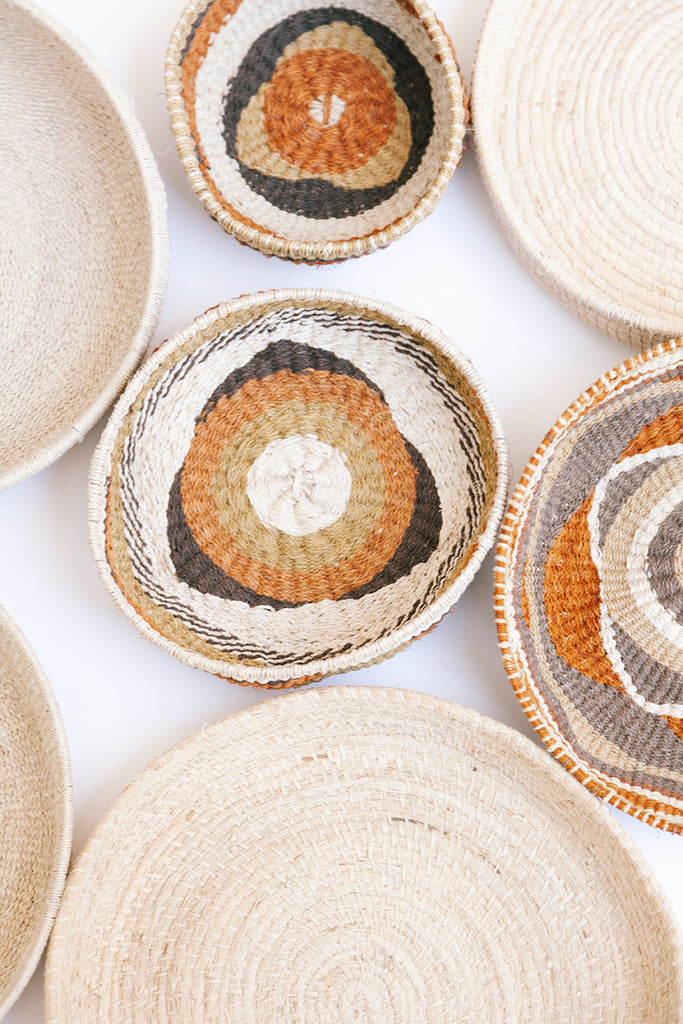 Litoral Woven Basket #0266
$150.00
Size: 26 x 5 cm | 10.2 x 1.9 in
Fibre: Chaguar
Construction: Hand-spun and Hand-woven basket
Origin: Argentina
Made by: Litoral weavers
Description + -
The Litoral Collection has travelled from isolated parts of Argentina known as Litoral zones, here members of the Wichí indigenous community hand-knit with fibres extracted from the chaguar, a native plant similar to aloe vera. Since time immemorial, they have used this technique to make bags for collecting fruit, fishing nets and traditional costumes. The durable, textured threads are coloured with natural dyes extracted from roots, seeds and fruits. Abstract designs are inspired by markings found on birds and snakes, and were traditionally used as talismans for spiritual protection.
Handmade by skilled artisans, these baskets have been sourced for a fair price in partnership with an Argentinean social enterprise. When you purchase a basket, you're helping Pampa trace the map that connects Argentina's talented artisans with the global community.
Care + -
These are all handmade items and should be handled with care. Do not wet your bag, basket or dolls as these are woven with plant-based threads and could be damage when getting wet.
Shipping Info + -
Delivery times will vary from product to product and also depend on your location.
Objects will be delivered within 3 to 10 business days Australia wide and within 8 to 15 business days for international customers. 
Please note: International delivery costs do not include any taxes or duties which may be applied by customs at the destination country. Any duties or taxes incurred are the responsibility of the delivery recipient.
For more info refer to our FAQ + Shipping and returns.
Style tip + -
Curate your home with the full Pampa look. Pair your Litoral basket with some of our home ritual pieces or hang them on your wall as woven works of art.
PLANT TREES WITH US
Pampa is proud to partner with environmental charity One Tree Planted on crucial reforestation projects around the world. When you buy a rug or a print, you're planting 5 trees, and for other Pampa pieces you're planting 1 tree.
OUR JOURNAL
Tracing Maps
Stay | Anglers Shack
For this stay, we head south to the beautifully rugged Phillip Island. Long-time Pampa friend, Interior designer Simone Haag walks us through her welcoming and nostalgic home, Anglers Shack. "Phill...
read more >
Woman | Sophie Haber
The Woman series celebrates the enduring feminine spirit, with stories from inspirational women around the world. "I am Sophie Isadora Haber, a daughter, sister, lover, creative director, storytell...
read more >