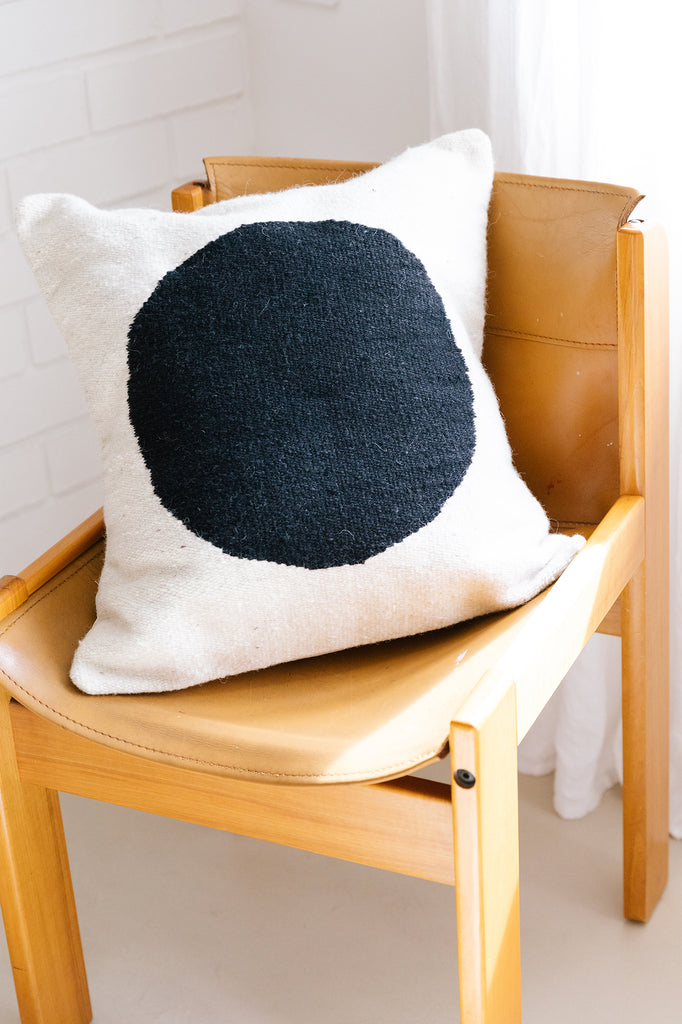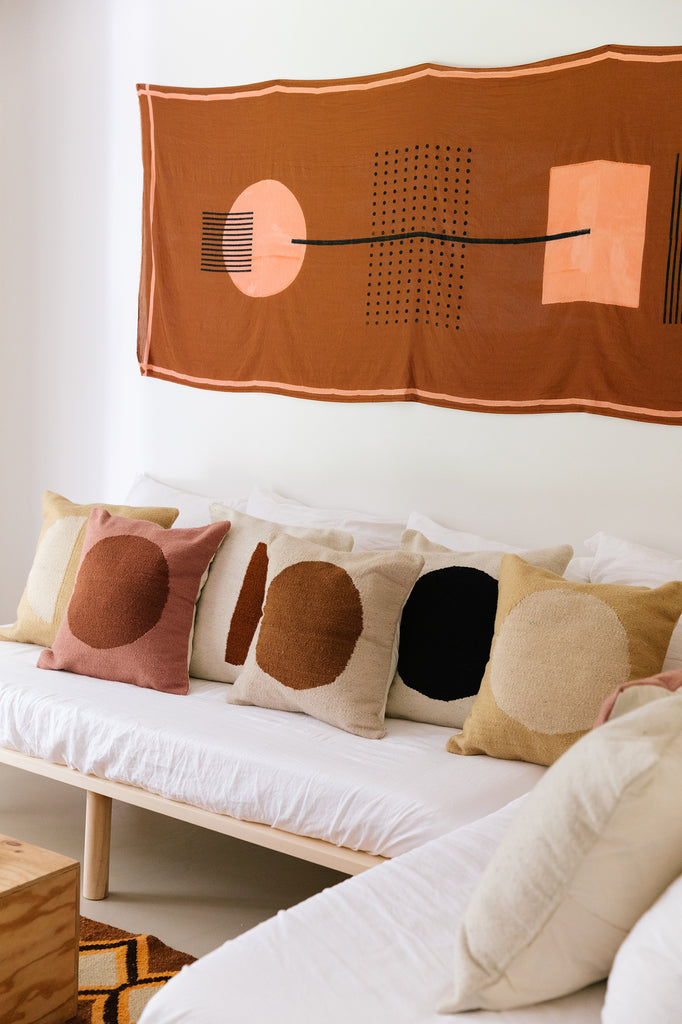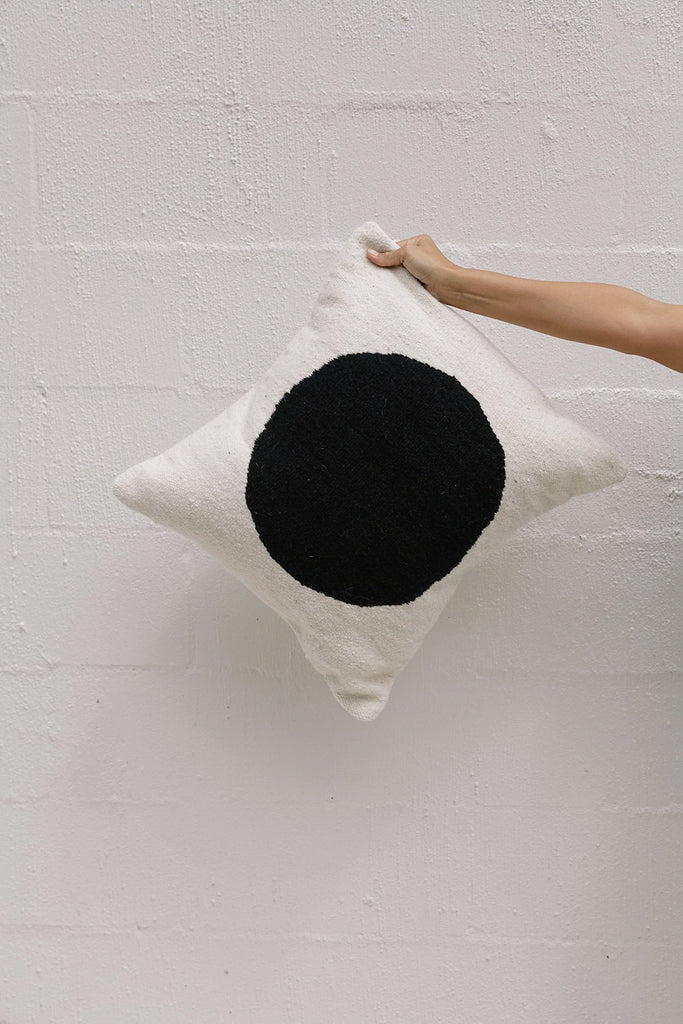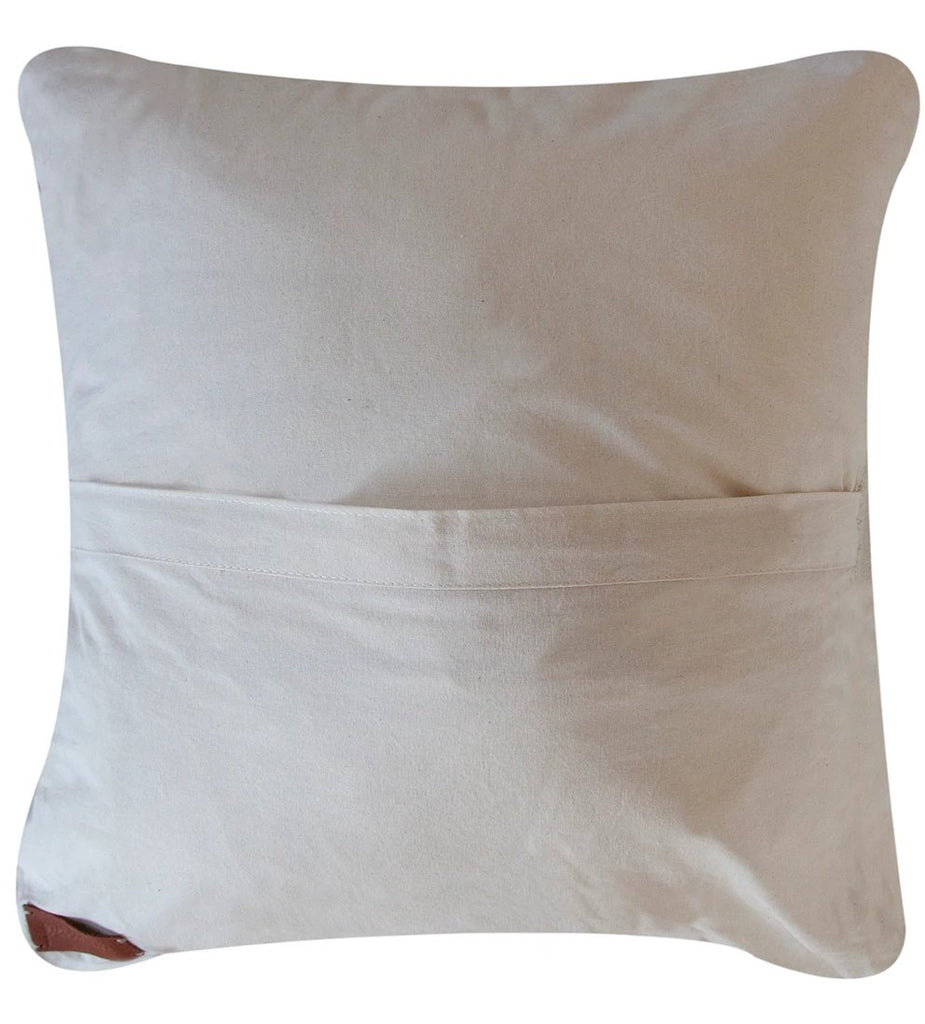 Eclipse Cushion #1 | Sol Black & Natural
$225.00
Cover Size: 50 x 50 cm | 20" x 20"
Colour: Black & Natural
Fibre: Argentinian sheep's wool & natural fabric backing 
Construction: Hand woven cushion + enviro friendly insert
Origin: Argentina
Made by: Andes weavers
Description + -
Our ECLIPSE cushions pay homage to universal symbols of the sun and moon and their representations across art, craft, design and architecture. Taking its cues from Bauhaus, our ECLIPSE collection is an exercise in colour play and architectural form.
Every Pampa cushion is an individual creation with unique variations and slight imperfections in grain and colour profile, carrying the weaver's signature in its individual design.
They are made using time-honoured techniques by hand-weaving pure sheep's wool — naturally dyed in Pampa's signature earthy colour palette and woven into bold, contemporary motifs.
The artisanal techniques used to make our cushions are part of the fabric of Argentinian tradition. When you purchase an ECLIPSE cushion, you're helping Pampa trace the map that connects Argentina's talented artisans with the global community.
Designs and colourways from the ECLIPSE collection are also available for use in our Custom Rug Service.
Care and Instructions + -
Hand wash with cold water and lay flat to dry. Do not iron.
For more info refer to our Care + Maintenance.
Shipping info + -
Delivery times will vary from product to product and also depend on your location.
Cushions will be delivered within 3 to 10 business days Australia wide and within 8 to 15 business days for international customers. 
Please note: International delivery costs do not include any taxes or duties which may be applied by customs at the destination country. Any duties or taxes incurred are the responsibility of the delivery recipient.
For more info refer to our FAQ + Shipping and returns.
Style tip + -
Pair a Pampa cushion with your favourite Pampa rug or throw, or style amongst you're living space to add a soft and cozy touch.
PLANT TREES WITH US
Pampa is proud to partner with environmental charity One Tree Planted on crucial reforestation projects around the world. When you buy a rug or a print, you're planting 5 trees, and for other Pampa pieces you're planting 1 tree.