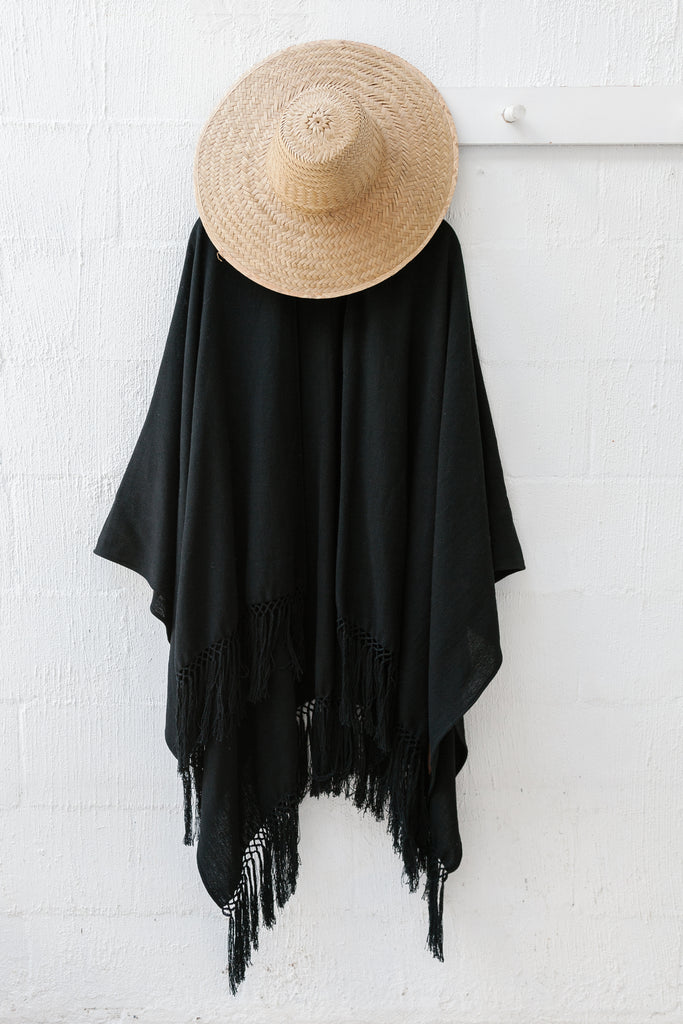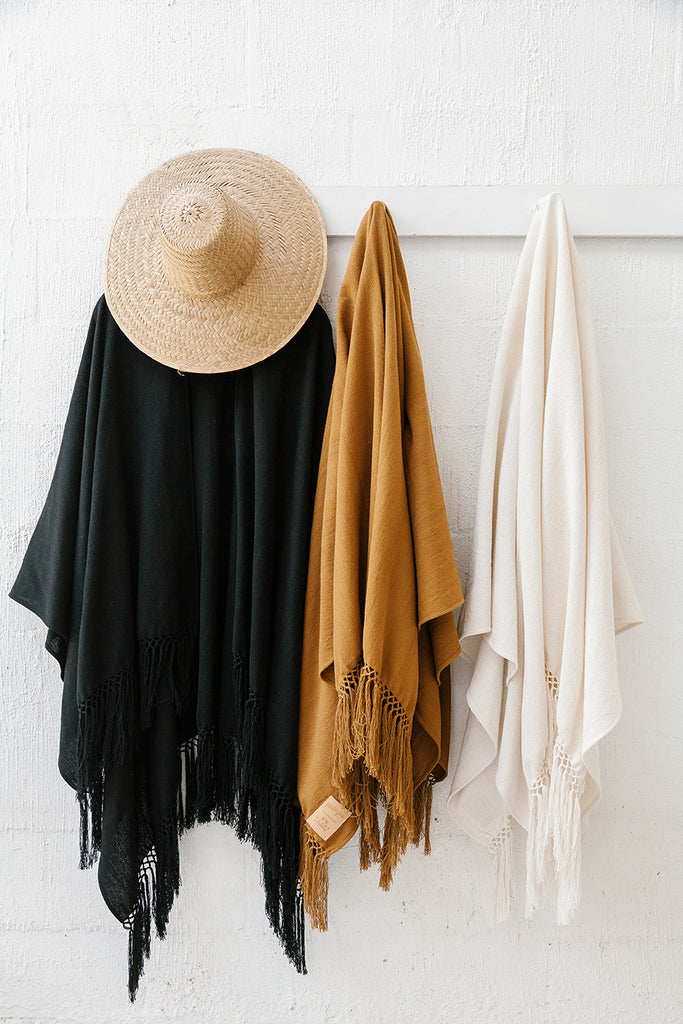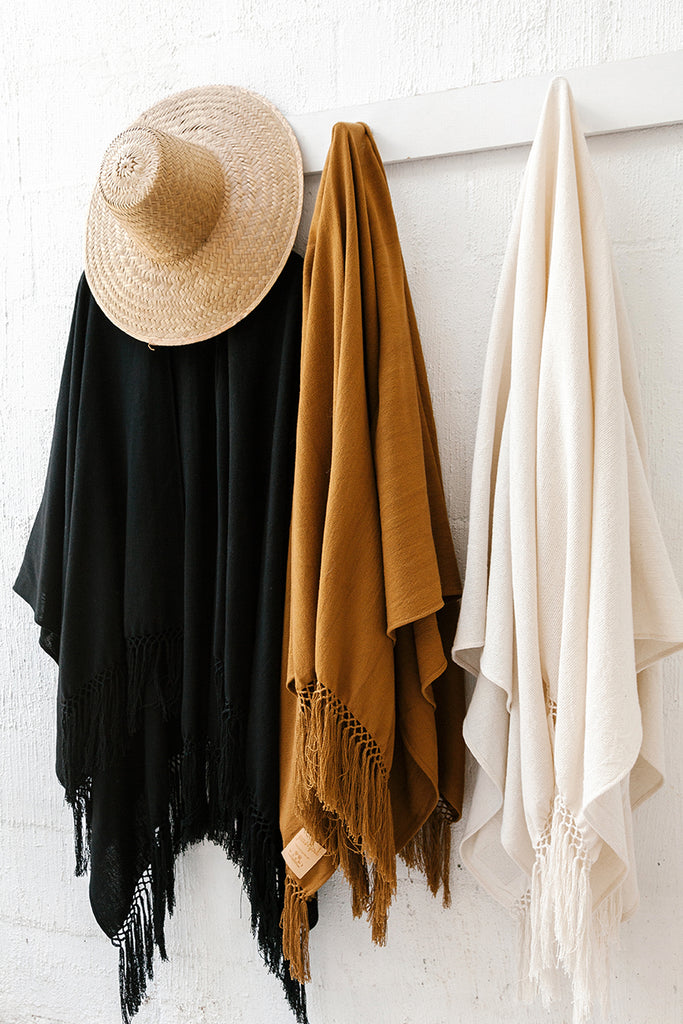 Pampa cotton poncho | Black
$265.00

$335.00
Size: 150 x 150 cm + tassels | 4'11" x 4"11"

Fibre: 100% Cotton
Construction: Loomed on a machine and finished by hand
Origin: Argentina
Made by: Puna weavers
Description + -
Pampa Ponchos are made by artisans who live on the salt flats and elevated plains of northern Argentina in a place known as the Puna.
To bring you our Pampa Ponchos, we've teamed up with Argentinean textile brand La Hilandería and the NGO Warmi project. The Warmi promotes financial stability for the remote communities of the Puna through projects in health, resource management and traditional crafts. Profits from the sale of woven textiles are used by the community to fund their children's education.
Pampa Ponchos are woven with care and sourced directly from the artisans at a fair price. When you purchase a Pampa Poncho, you're helping us trace the map that connects Argentina's talented artisans with the global community.
Please note: These ponchos are woven from 100% cotton and dyed by hand. While we do our best to represent the colour accurately, there is no 'true' colour of wool, so please expect slight variations in the colour you choose.
Care and instructions + -
Shipping info + -
Delivery times will vary from product to product and also depend on your location.
Throws & Ponchos will be delivered within 3 to 10 business days Australia wide and within 8 to 15 business days for international customers. 
Please note: International delivery costs do not include any taxes or duties which may be applied by customs at the destination country. Any duties or taxes incurred are the responsibility of the delivery recipient.
For more info refer to our FAQ + Shipping and returns.
Style tip + -
Our new Pampa Ponchos loomed with 100% cotton are the perfect accessories for summer.
PLANT TREES WITH US
Pampa is proud to partner with environmental charity One Tree Planted on crucial reforestation projects around the world. When you buy a rug or a print, you're planting 5 trees, and for other Pampa pieces you're planting 1 tree.
OUR JOURNAL
Tracing Maps
Stay | Anglers Shack
For this stay, we head south to the beautifully rugged Phillip Island. Long-time Pampa friend, Interior designer Simone Haag walks us through her welcoming and nostalgic home, Anglers Shack. "Phill...
read more >
Woman | Sophie Haber
The Woman series celebrates the enduring feminine spirit, with stories from inspirational women around the world. "I am Sophie Isadora Haber, a daughter, sister, lover, creative director, storytell...
read more >