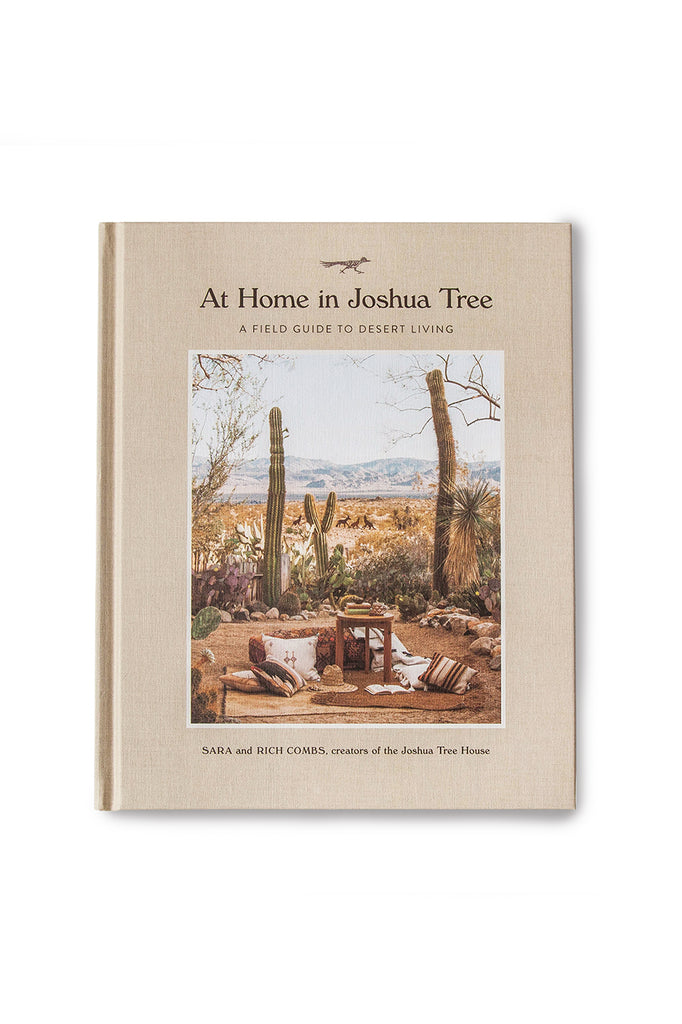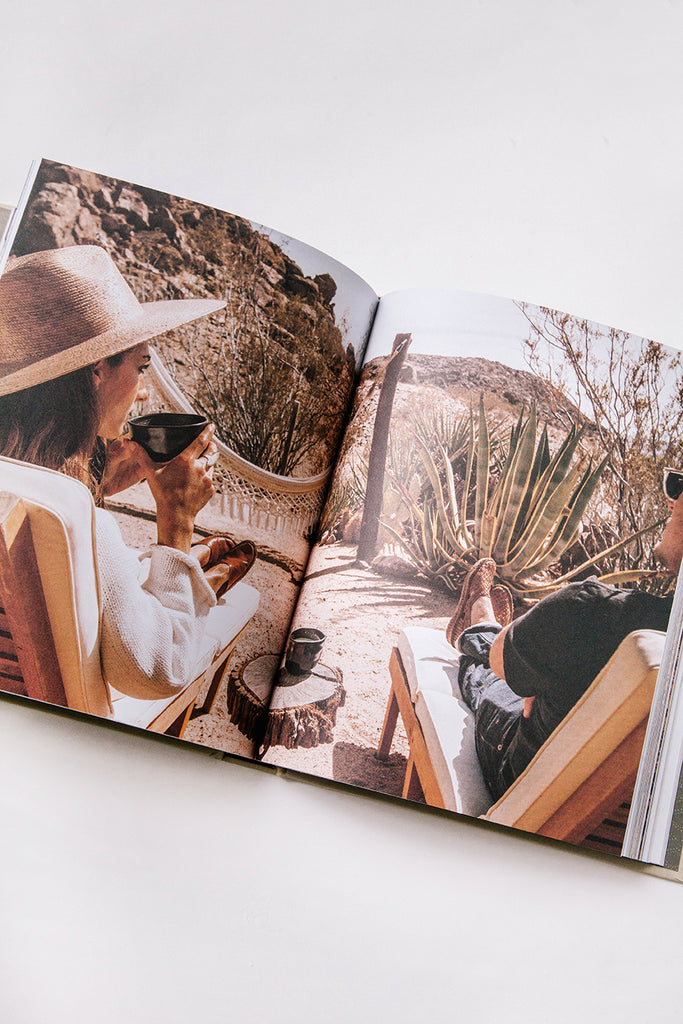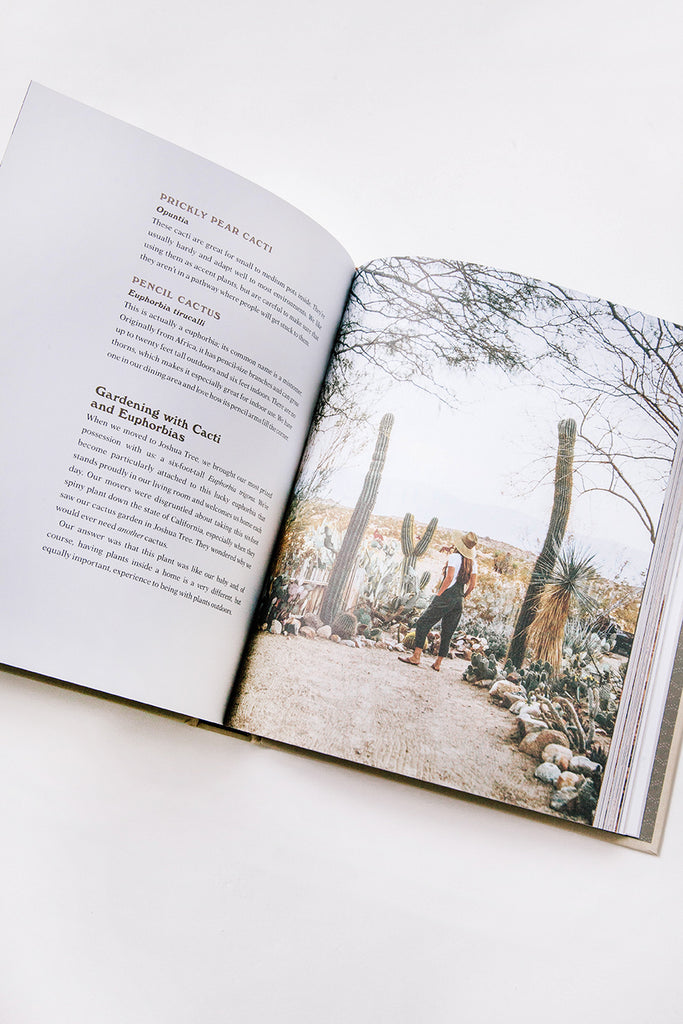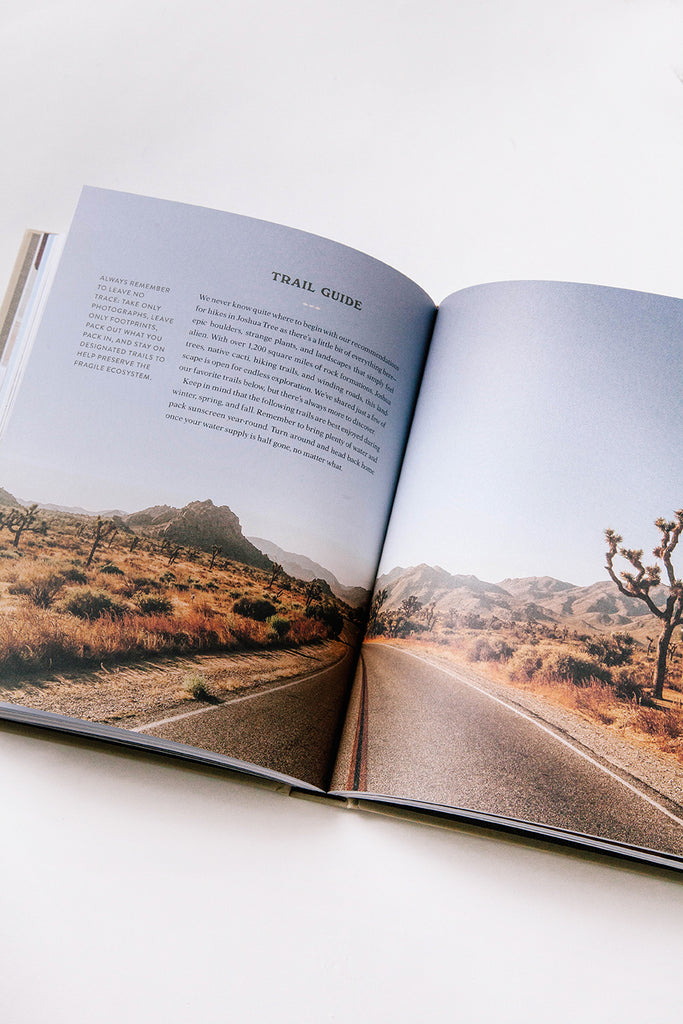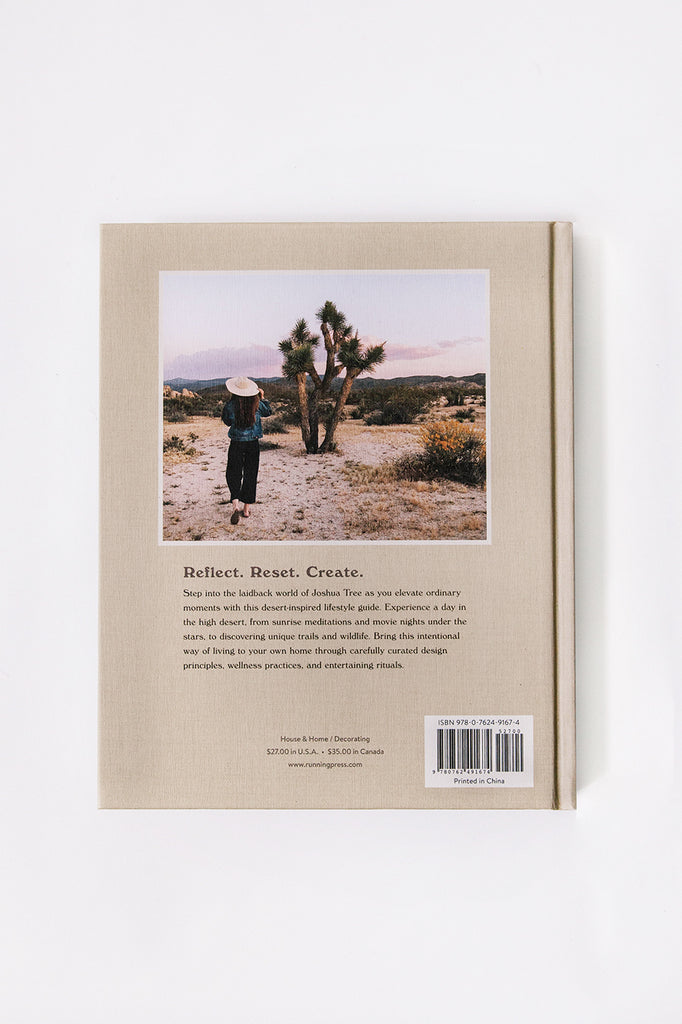 At Home in Joshua Tree
$45.00
Pampa Books are a collection of our favourite volumes with a strong focus on social documentary, nature and anthropology. Discover the artists, landscapes and themes that inspire Pampa's aesthetic and mission. Preserved within these pages you'll find tales of heritage, folklore and tribal culture, as well as inspiration in landscapes, voyages and life outdoors and mindful interiors.
Description + -
A field guide to desert living.

At Home in Joshua Tree is a book for design/décor, entertaining as a natural extension of home, light recipes, gardening, and mindful everyday practices. Sara Combs and Rich Combs of the Joshua Tree House have written this as a guide to reconnect with the natural cycles of the sun, and find liberation in appreciating the smallest moments of each day.
A celebration of both the practical and aspirational, 'At Home in Joshua Tree: A Field Guide to Desert Living' was written to encourage the practice of inspired, mindful living and to create an approachable way for people to bring the The Joshua Tree House aesthetic—and lifestyle—into their own homes.
After living and working on the road while they searched for a place to call home, Sara Combs & Rich Combs have spent the past few years in Joshua Tree, developing their eye for interior design, photography, and lifestyle design while experiencing the breathtaking backdrop of the high desert. Through their curated brand—The Joshua Tree House—they are able to share their passion for creating mindful, memorable experiences, both digital and physical.
Photographer: Sara and Rich Combs 

Size: 20 x 24 cm 
Pages: 249 
Shipping Info + -
Delivery times will vary from product to product and also depend on your location.
Objects will be delivered within 3 to 10 business days Australia wide and within 8 to 15 business days for international customers. 
Please note: International delivery costs do not include any taxes or duties which may be applied by customs at the destination country. Any duties or taxes incurred are the responsibility of the delivery recipient.
For more info refer to our FAQ + Shipping and returns.
Style tip + -
Collectable craftsmanship and slow pace interiors from various pockets of the world. We recommend styling these books amongst your coffee tables, book shelves, and weaving in Pampa beautiful woven textiles to get the full look.
PLANT TREES WITH US
Pampa is proud to partner with environmental charity One Tree Planted on crucial reforestation projects around the world. When you buy a rug or a print, you're planting 5 trees, and for other Pampa pieces you're planting 1 tree.
OUR JOURNAL
Tracing Maps
Stay | Anglers Shack
For this stay, we head south to the beautifully rugged Phillip Island. Long-time Pampa friend, Interior designer Simone Haag walks us through her welcoming and nostalgic home, Anglers Shack. "Phill...
read more >
Woman | Sophie Haber
The Woman series celebrates the enduring feminine spirit, with stories from inspirational women around the world. "I am Sophie Isadora Haber, a daughter, sister, lover, creative director, storytell...
read more >