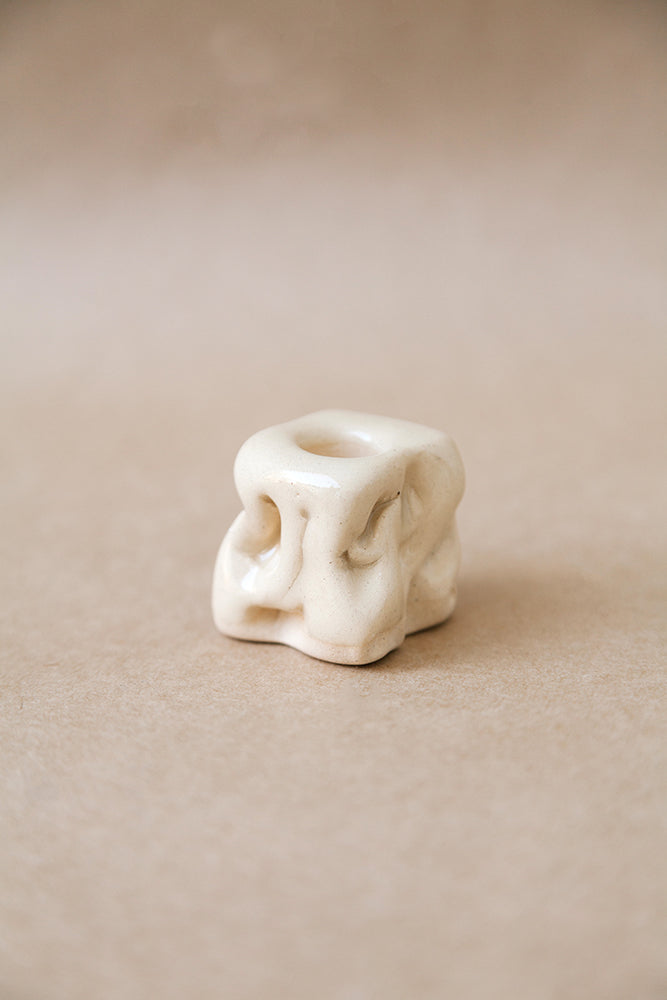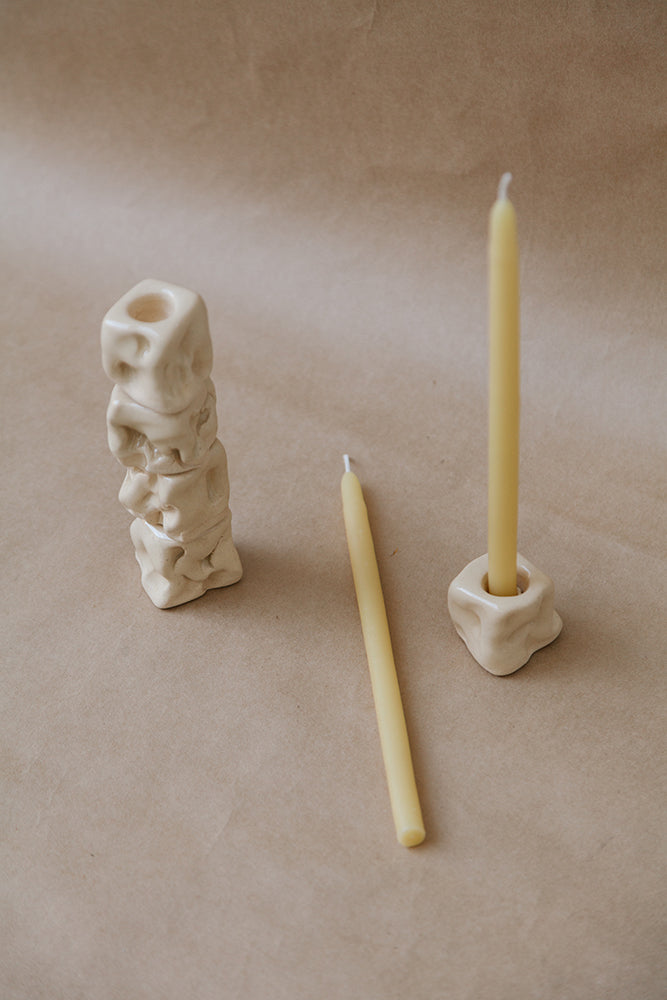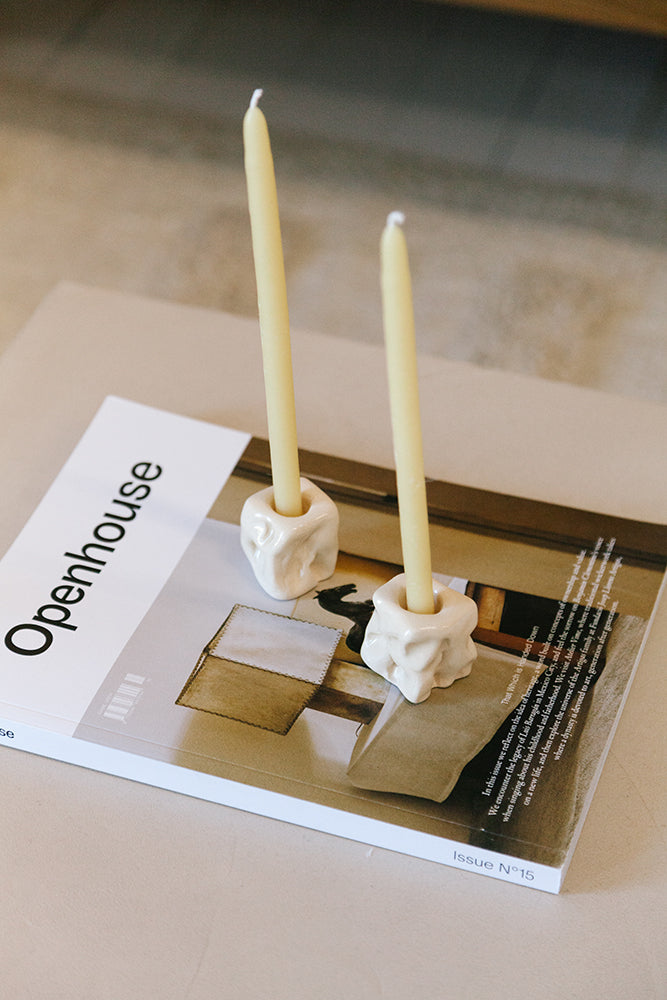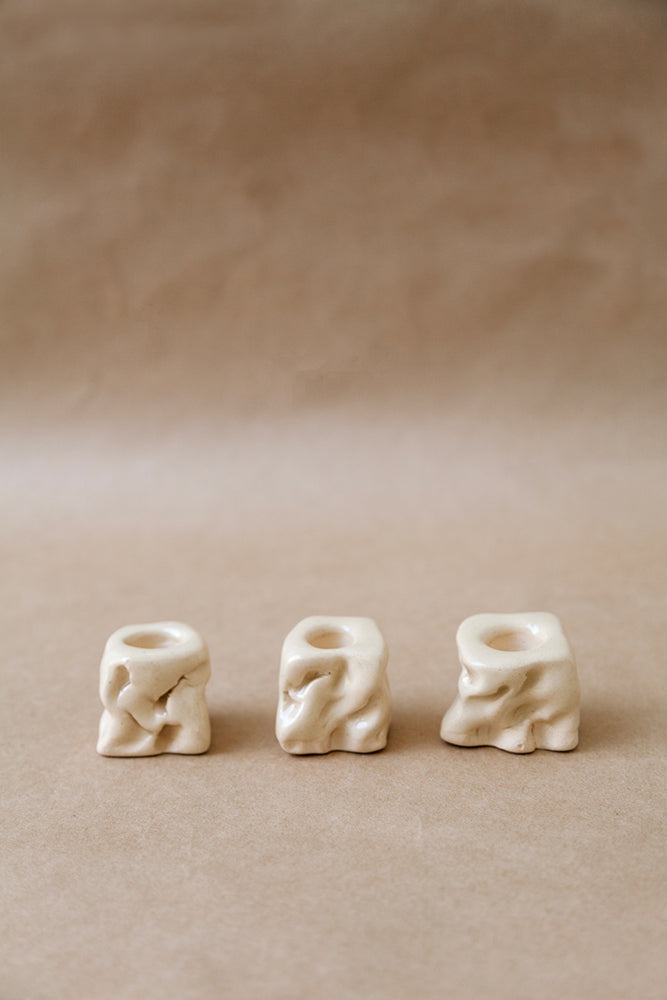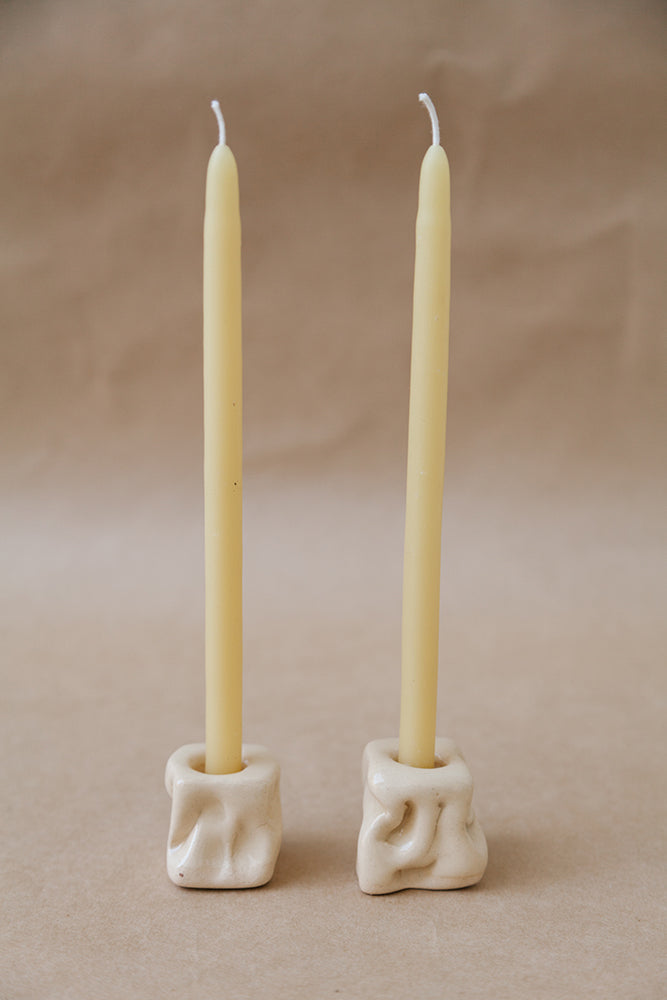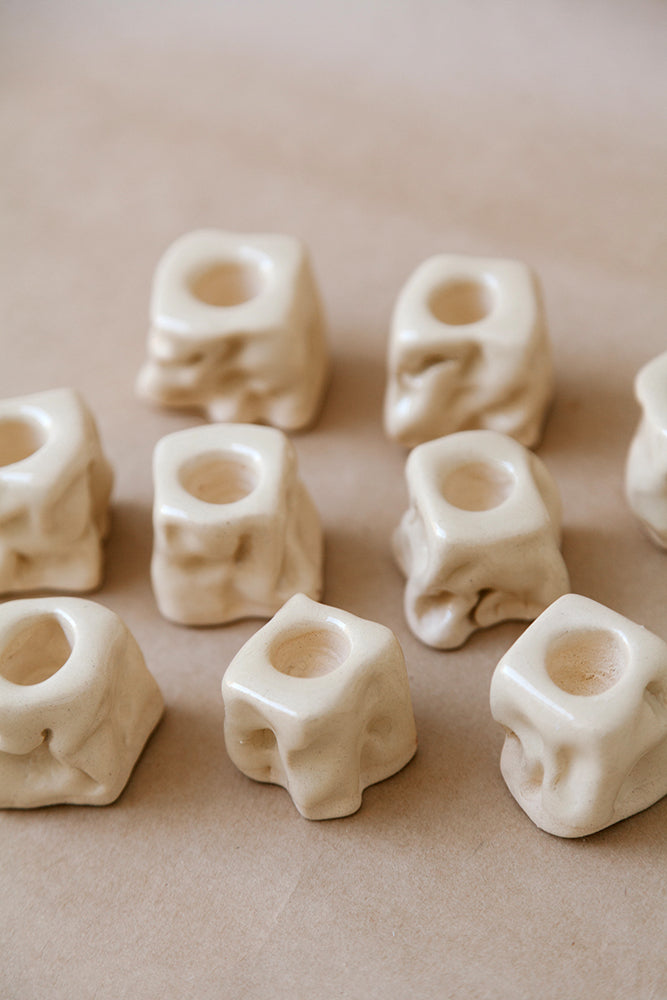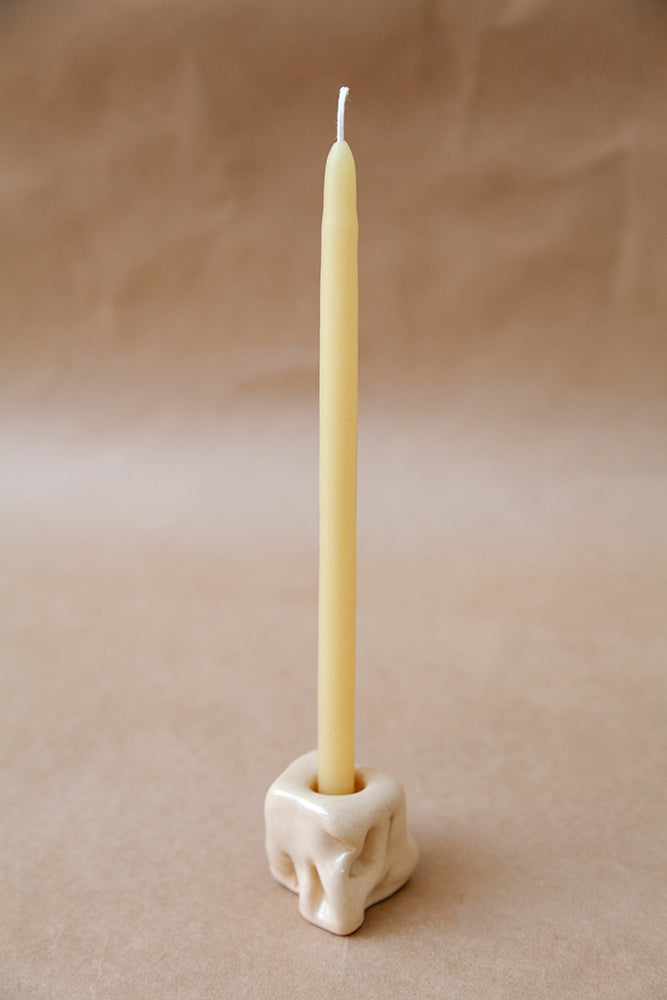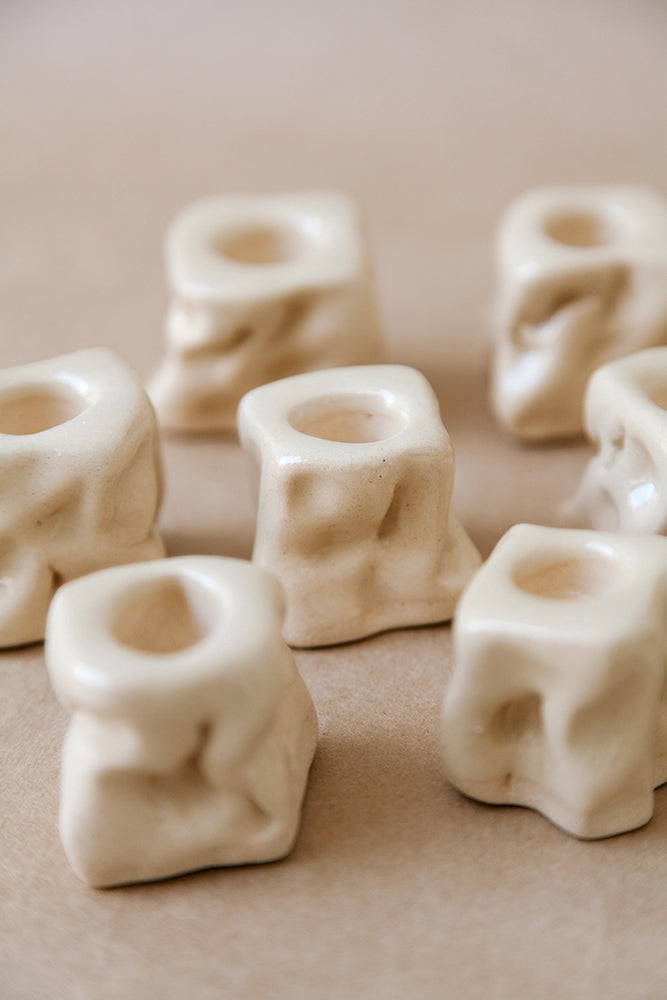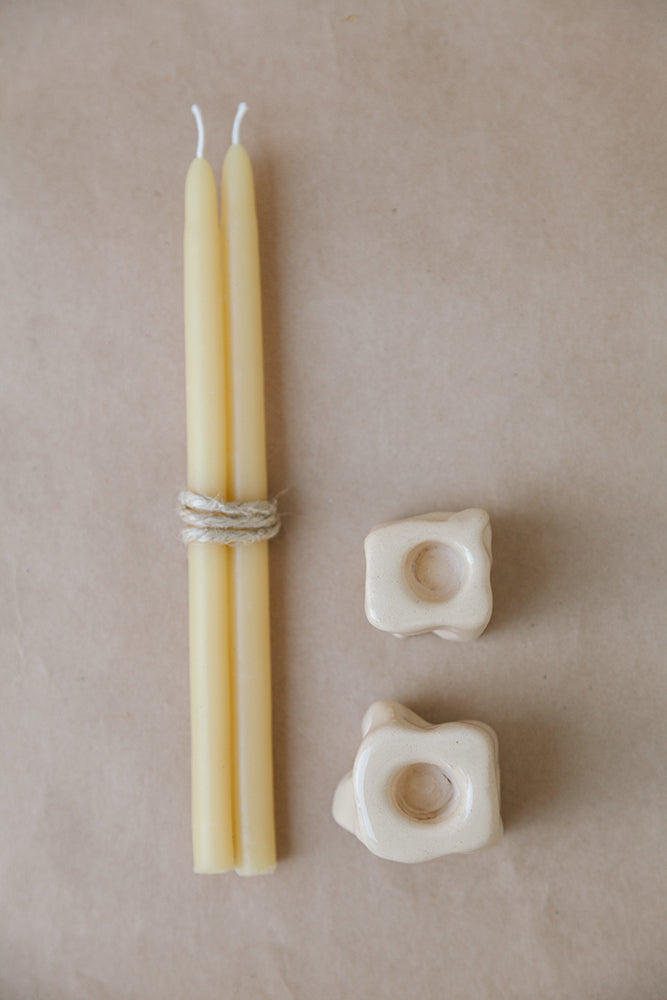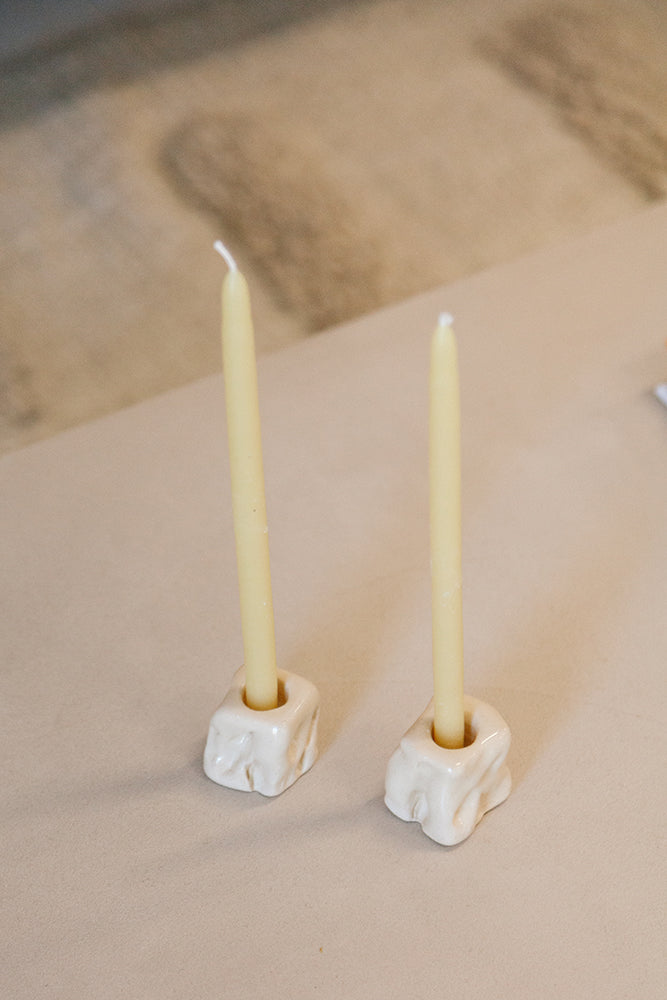 Candle Holder Pinched | Creme
$40.00
Size: 3.5cm x 3.5cm

Construction: Handmade ceramic
Material: Creme Clay
Origin: Argentina
Made by: Obra de Mano
*Each candle holder comes with one beeswax candle included
Description + -
Our candle holders are the perfect match for our earthy toned bees wax candles, inviting you to decorate your home or special event with style.
Care and Instructions + -
Hand wash with soap and warm water. Air dry.

Shipping info + -
Delivery times will vary from product to product and also depend on your location. Our chairs will be delivered within 5 to 8 days from our Byron Bay store.
Please note: International delivery costs do not include any taxes or duties which may be applied by customs at the destination country. Any duties or taxes incurred are the responsibility of the delivery recipient.
For more info refer to our FAQ + Shipping and returns.
Style tip + -
Uniquely designed to hold your Taper candles, we recommend styling amongst your dining table or living room space.
PLANT TREES WITH US
Pampa is proud to partner with environmental charity One Tree Planted on crucial reforestation projects around the world. When you buy a rug or a print, you're planting 5 trees, and for other Pampa pieces you're planting 1 tree.
OUR JOURNAL
Tracing Maps
Stay | Anglers Shack
For this stay, we head south to the beautifully rugged Phillip Island. Long-time Pampa friend, Interior designer Simone Haag walks us through her welcoming and nostalgic home, Anglers Shack. "Phill...
read more >
Woman | Sophie Haber
The Woman series celebrates the enduring feminine spirit, with stories from inspirational women around the world. "I am Sophie Isadora Haber, a daughter, sister, lover, creative director, storytell...
read more >