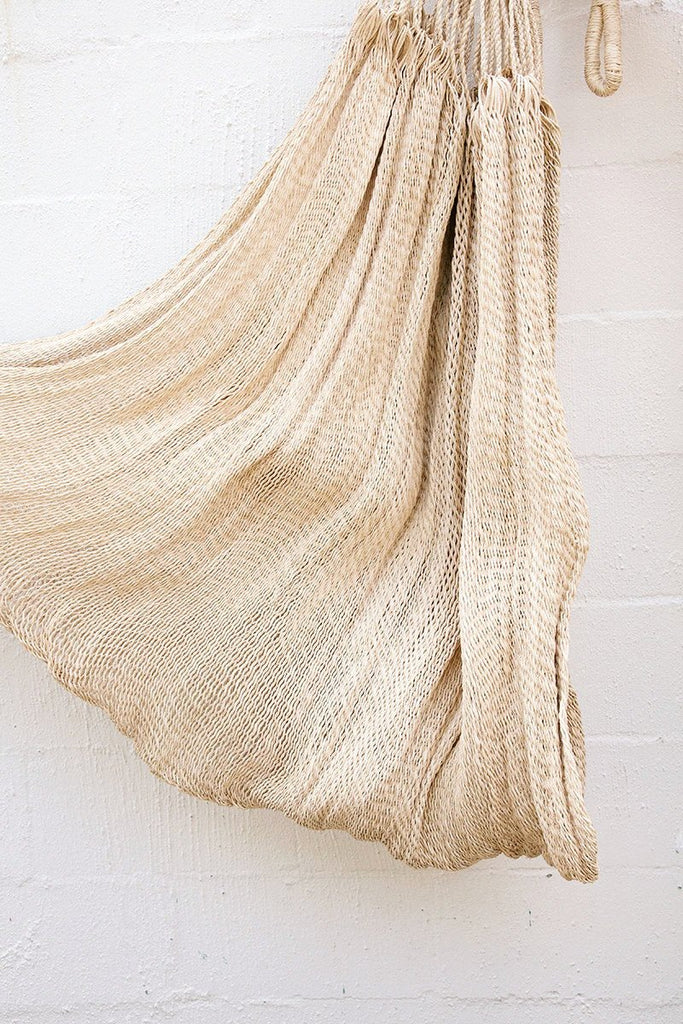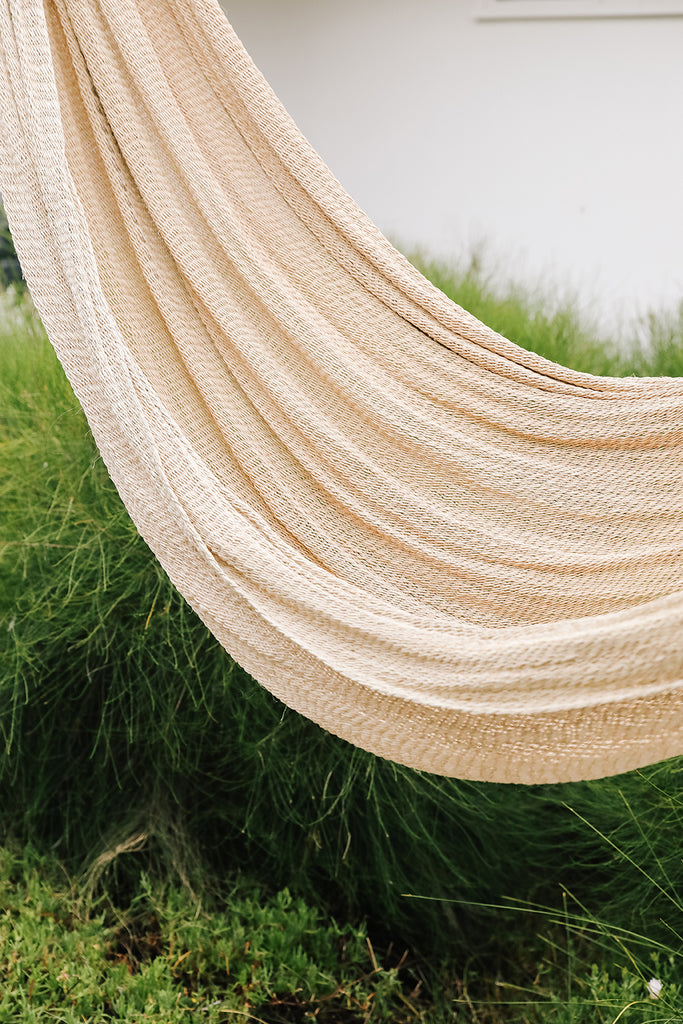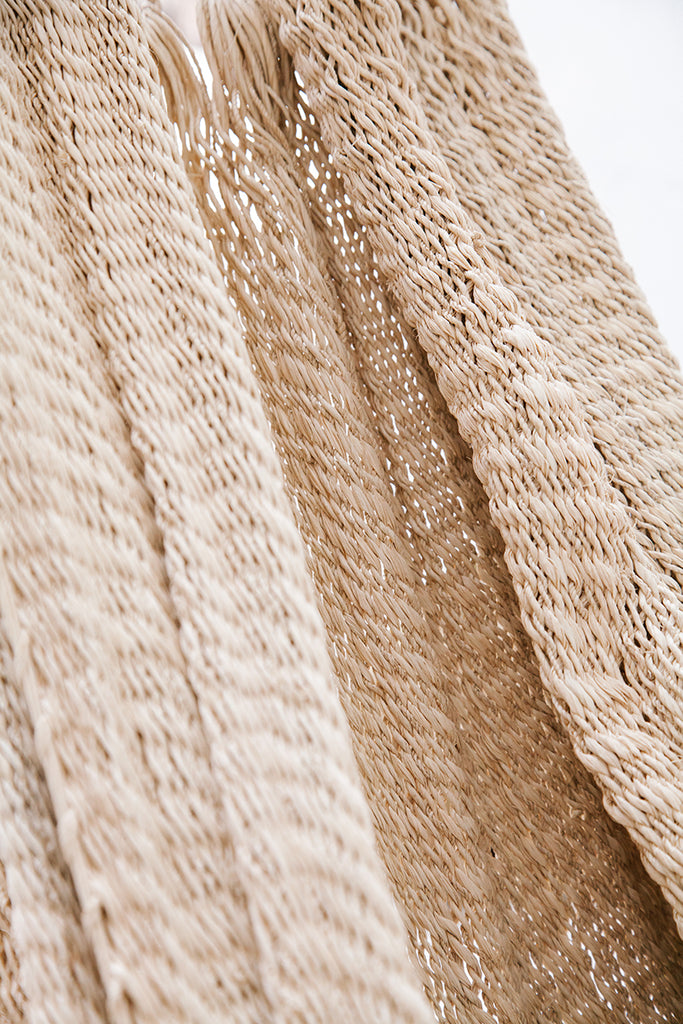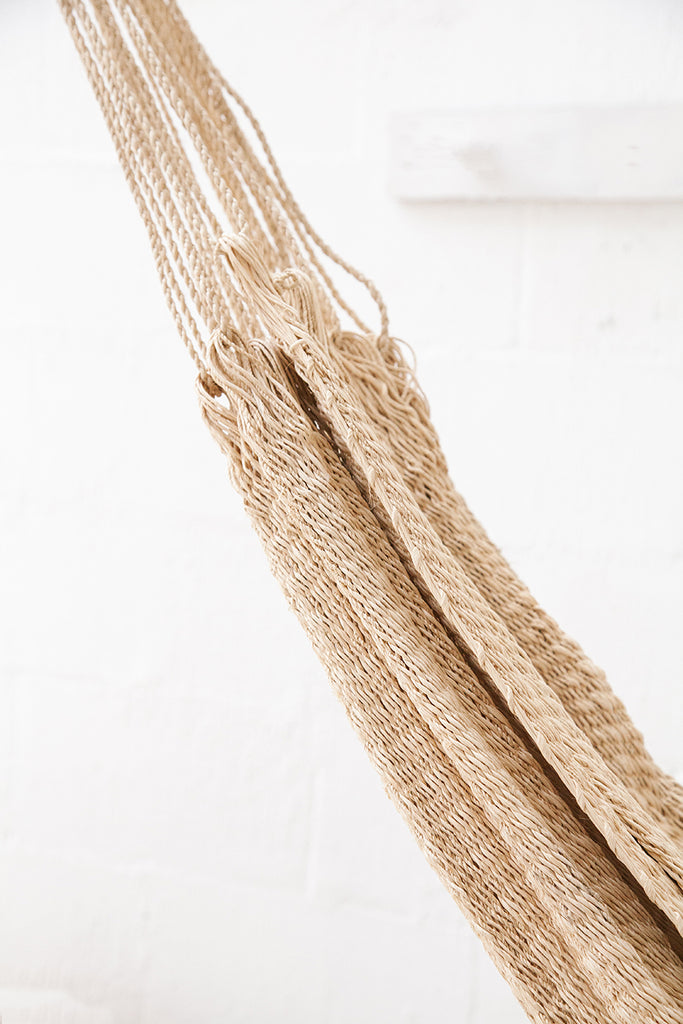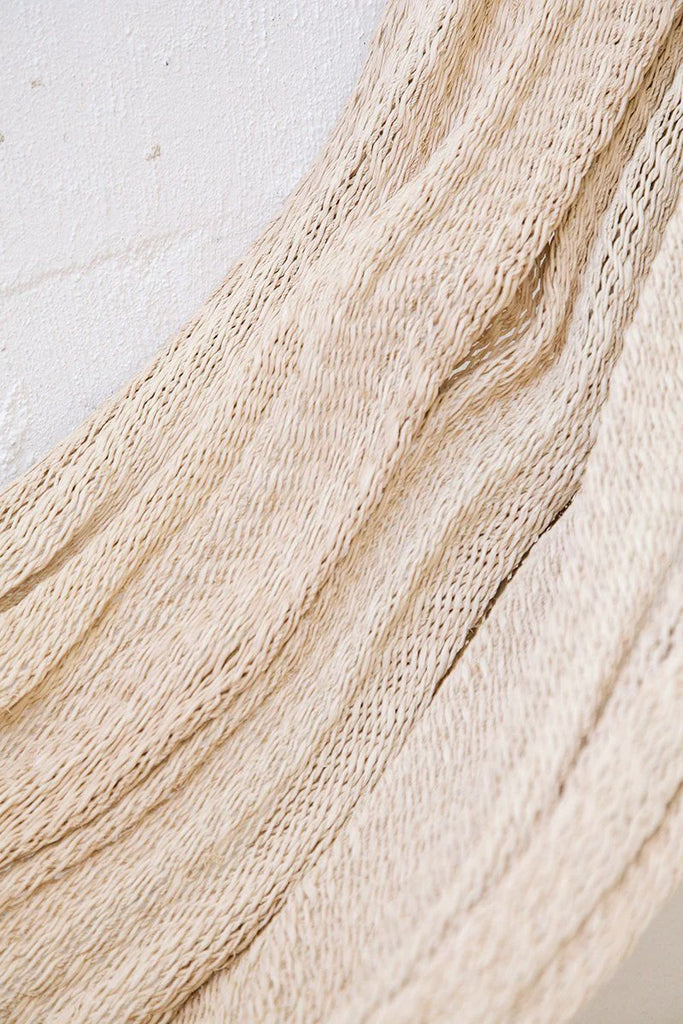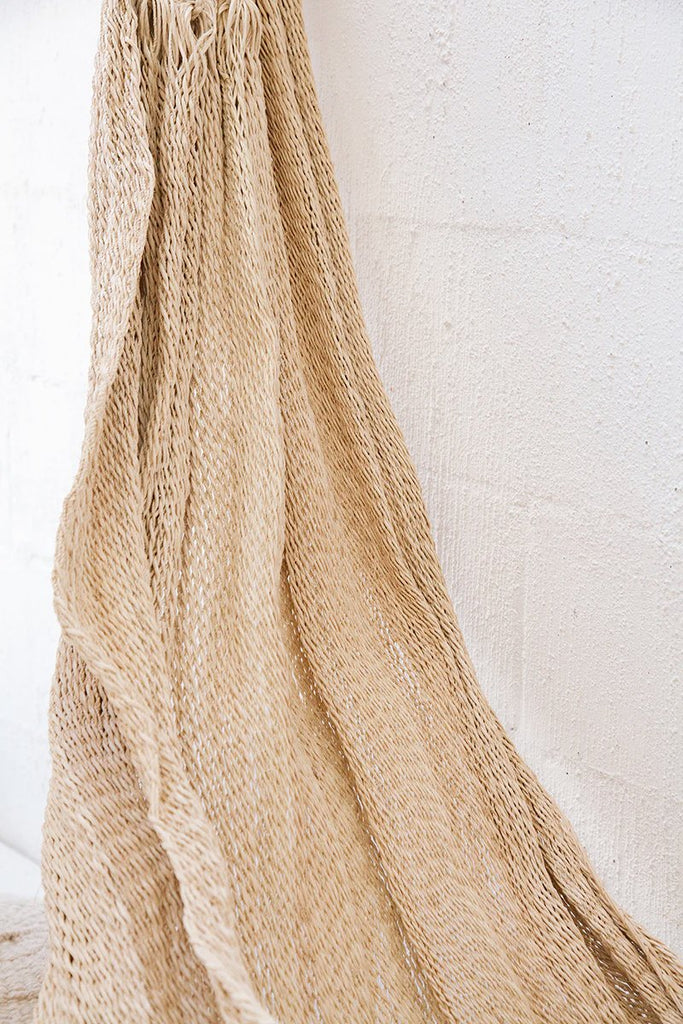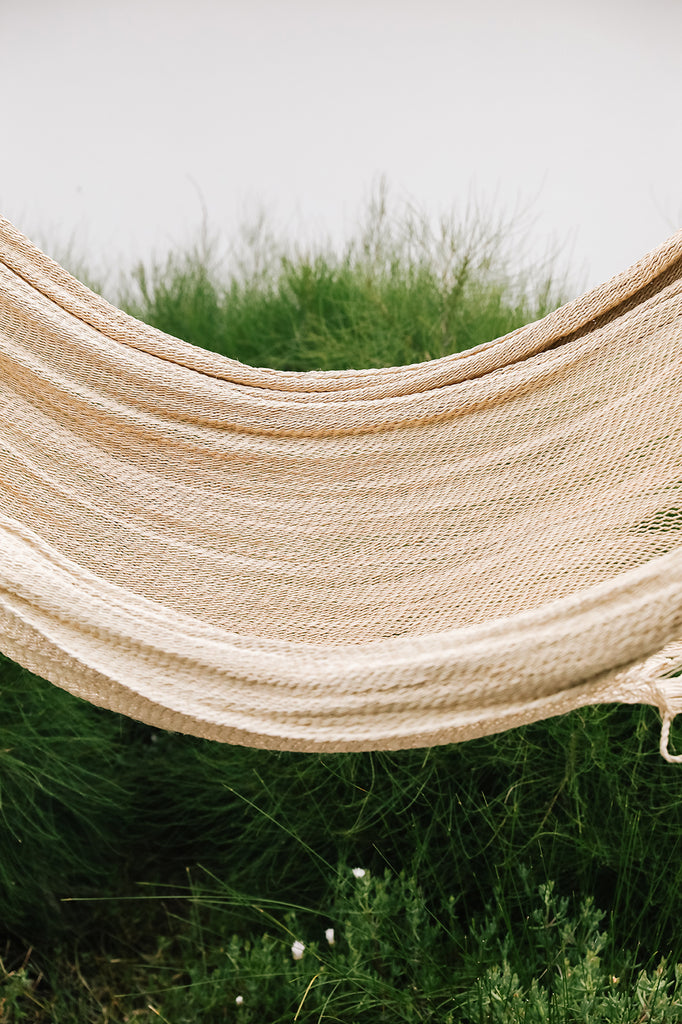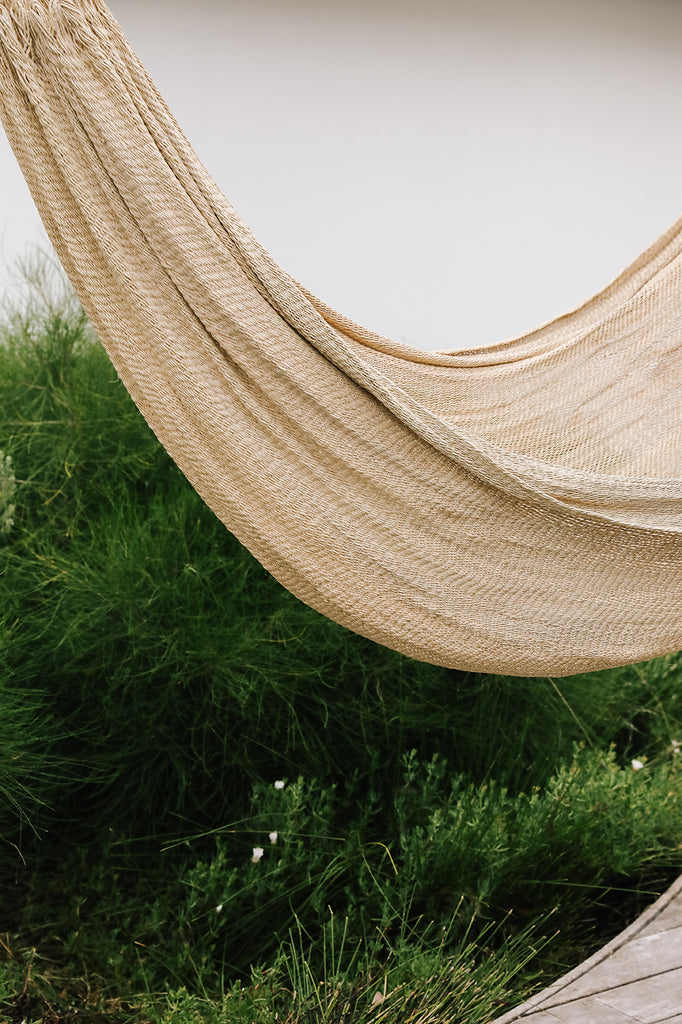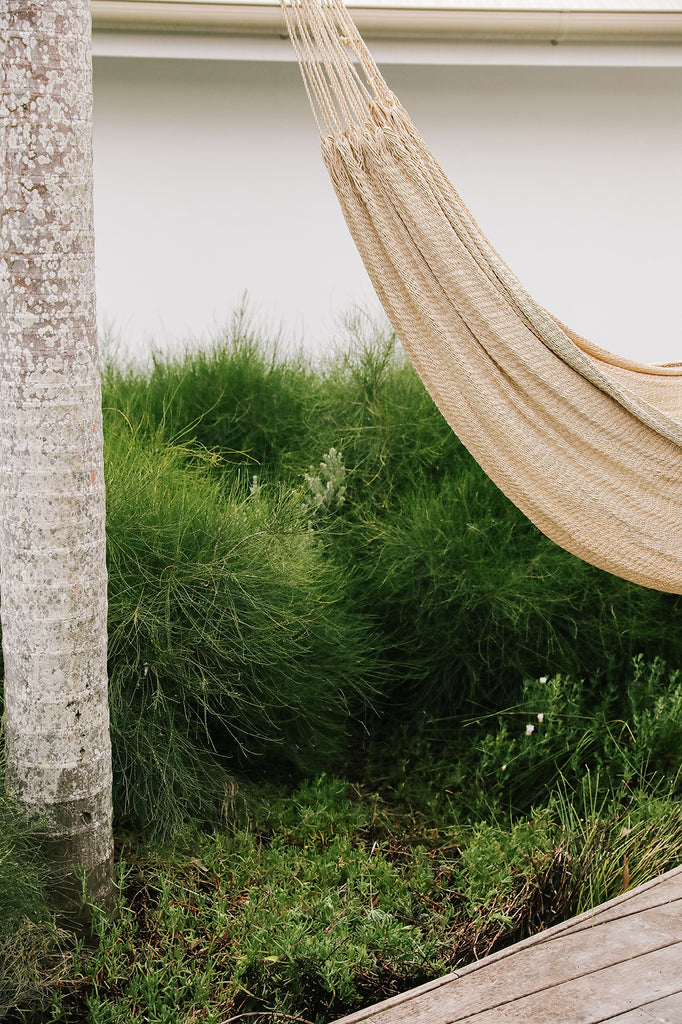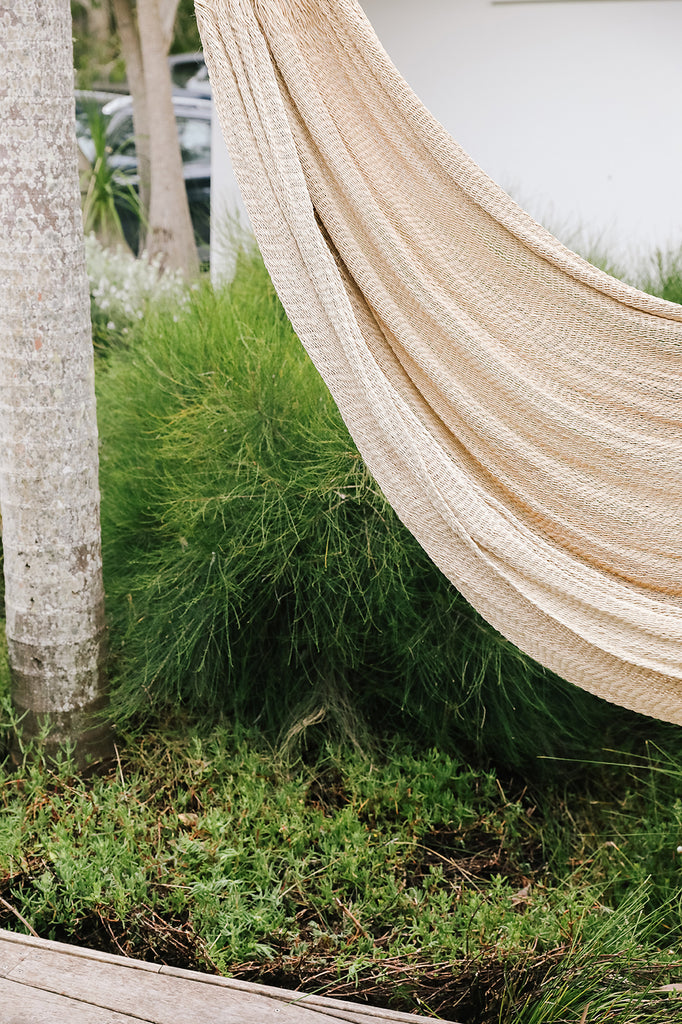 FINE BURITI-FIBER HAMMOCK
$580.00
We've partnered with Incausa to offer a truly unique product - the Xingu Hammock. It's the first time we've explored a product of this nature and we are proud to have committed to this project pro-bono, meaning that after shipping and taxes, all profits go directly to the Amari Woman in Brazil. They are absolutely beautiful, we have one in our studio!
Incausa is a social business committed to supporting indigenous communities in South America. We are delighted to be working in partnership with a business that shares Pampa's core values.
The Xingu Tribe work with free creativity and don't follow a modern and repetitive pattern of production. Incausa and Pampa happily admire the differences between each item that comes from the Indigenous Tribe on their search for free expression with the purpose of revisiting their old and original makings.
Please note there may be differences in the patterns of the hammocks, with unique variations that represent each individual artisan and their heritages. If you have any questions or require further information please email us at help@pampa.com.au prior to ordering. 
Due to their natural fibres, these hammocks are not suitable for use outdoors unless situated in a covered area protected from rain and excess moisture.
Description + -
Traditional woven hammock handcrafted by women in the Xingu Reservation in the Amazon in Brazil. Made from Buriti a.k.a. Moriche palm. 
Avg. dimensions: 410 x 153 cm / 13.5' x 5'
Shipping Info + -
Delivery times will vary from product to product and also depend on your location. Our chairs will be delivered within 5 to 8 business days from our Byron Bay store.
Please note: International delivery costs do not include any taxes or duties which may be applied by customs at the destination country. Any duties or taxes incurred are the responsibility of the delivery recipient.
For more info refer to our FAQ + Shipping and returns.
PLANT TREES WITH US
Pampa is proud to partner with environmental charity One Tree Planted on crucial reforestation projects around the world. When you buy a rug or a print, you're planting 5 trees, and for other Pampa pieces you're planting 1 tree.
OUR JOURNAL
Tracing Maps
Stay | Anglers Shack
For this stay, we head south to the beautifully rugged Phillip Island. Long-time Pampa friend, Interior designer Simone Haag walks us through her welcoming and nostalgic home, Anglers Shack. "Phill...
read more >
Woman | Sophie Haber
The Woman series celebrates the enduring feminine spirit, with stories from inspirational women around the world. "I am Sophie Isadora Haber, a daughter, sister, lover, creative director, storytell...
read more >