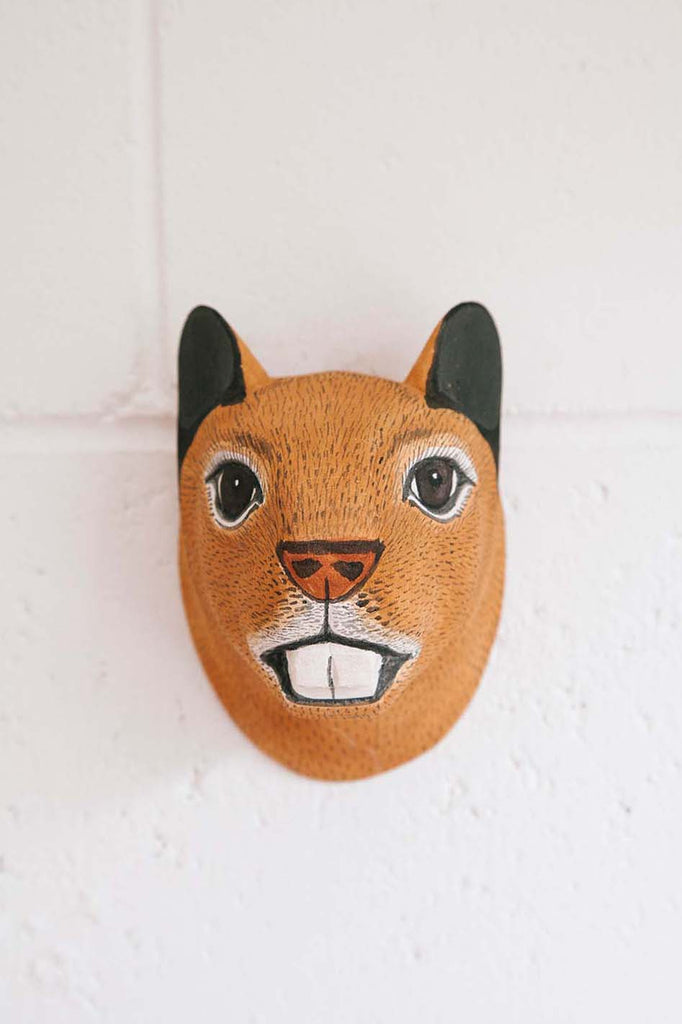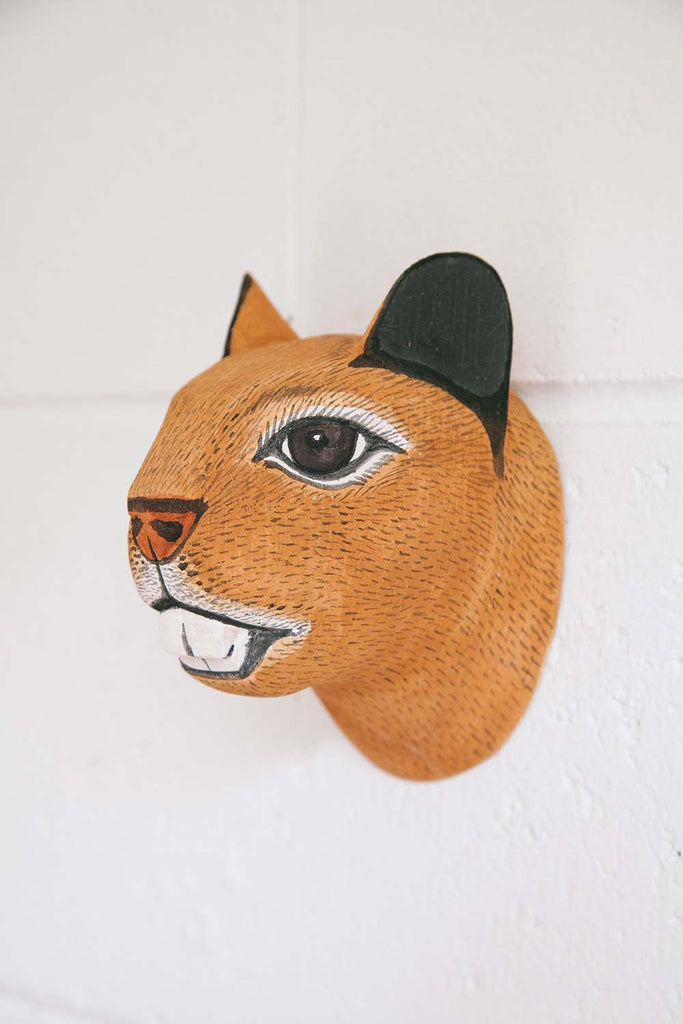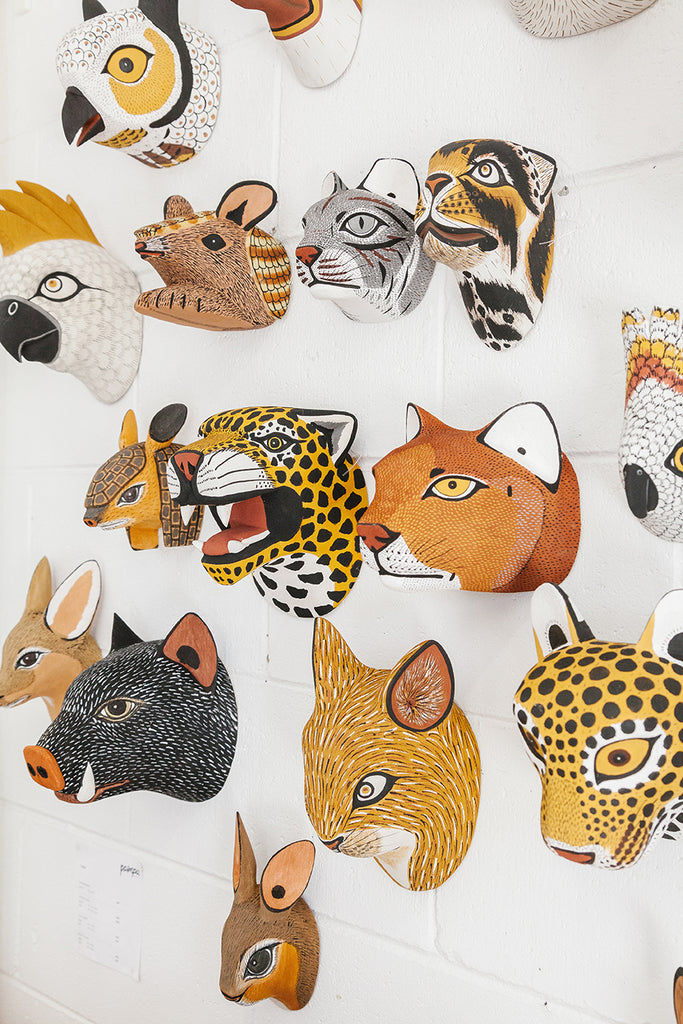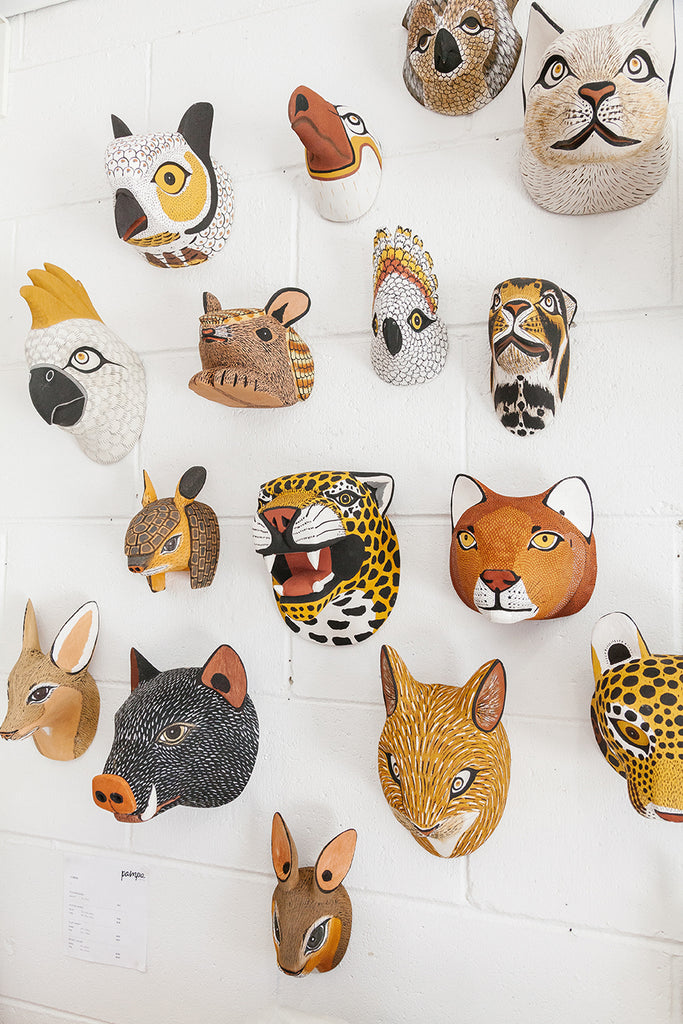 Litoral Mask #0191
$175.00

$195.00
Size: 11 x 12 cm  |  4.3 x 4.7 in 
Fibre: Native Argentinian wood
Construction: Hand-carved and hand painted mask
Origin: Argentina
Made by: Litoral artisans
*Note: Masks are hand-carved and painted with natural pigments, please note these are fragile objects and are intended for decorative purposes only.
Description + -
The Litoral Collection has travelled from isolated parts of Argentina known as Litoral zones. This collection of masks tell the stories of the "Year of The Animals", and each one represents the spirit or owner of the animals, the function of which is to protect the species.
Hand-carved and hand-painted using traditional techniques by skilled artisans, these masks have been sourced for a fair price in partnership with an Argentinean social enterprise. These masks have a sacred and personal connection to each artisan and their culture. When you purchase a mask, you're helping Pampa trace the map that connects Argentina's talented artisans with the global community.
Shipping Info + -
Delivery times will vary from product to product and also depend on your location.
Objects will be delivered within 3 to 10 business days Australia wide and within 8 to 15 business days for international customers. 
For more info refer to our FAQ + Shipping and returns.
Style tip + -
Unique in their own way, we recommend pairing them amongst the beauty of your home and styled with your favourite Pampa cushion to create a curated Pampa nook.
PLANT TREES WITH US
Pampa is proud to partner with environmental charity One Tree Planted on crucial reforestation projects around the world. When you buy a rug or a print, you're planting 5 trees, and for other Pampa pieces you're planting 1 tree.
OUR JOURNAL
Tracing Maps
Stay | Anglers Shack
For this stay, we head south to the beautifully rugged Phillip Island. Long-time Pampa friend, Interior designer Simone Haag walks us through her welcoming and nostalgic home, Anglers Shack. "Phill...
read more >
Woman | Sophie Haber
The Woman series celebrates the enduring feminine spirit, with stories from inspirational women around the world. "I am Sophie Isadora Haber, a daughter, sister, lover, creative director, storytell...
read more >