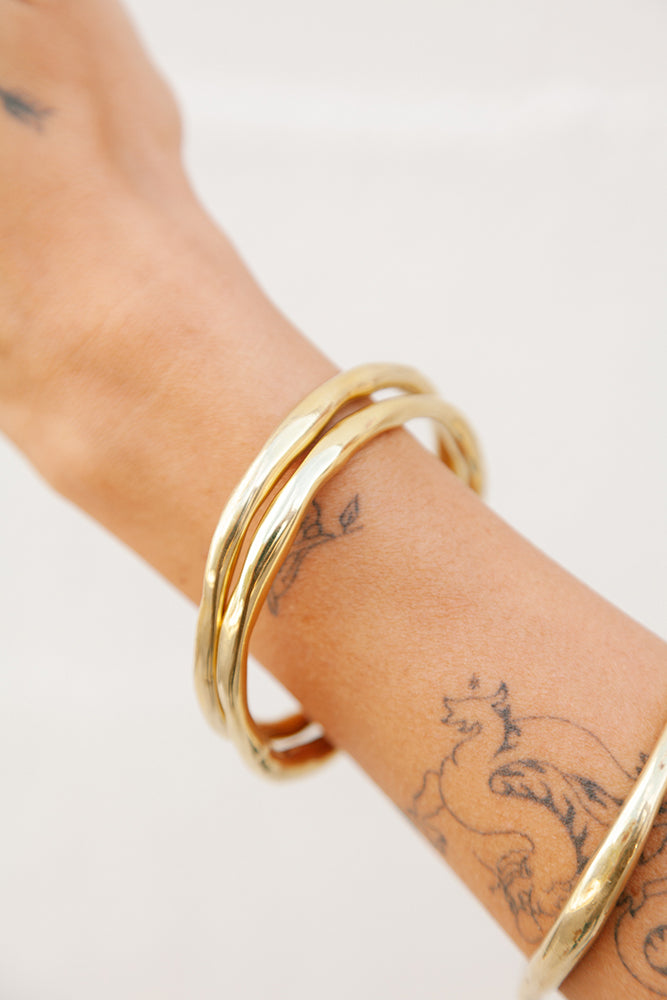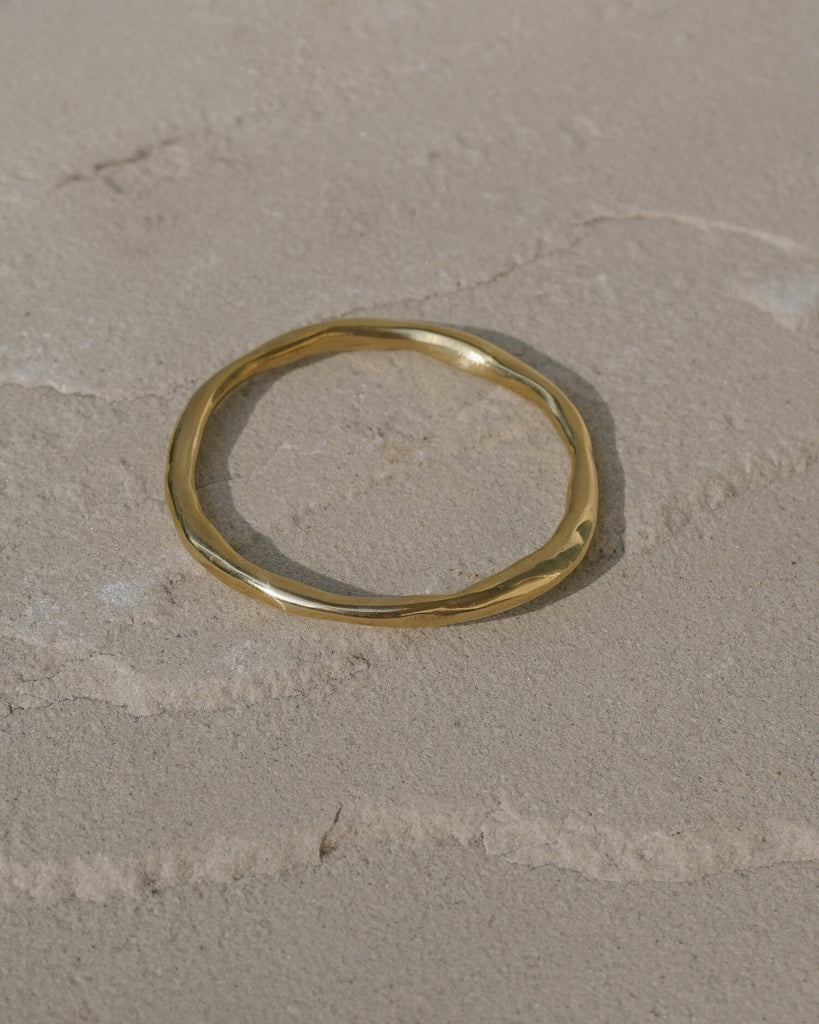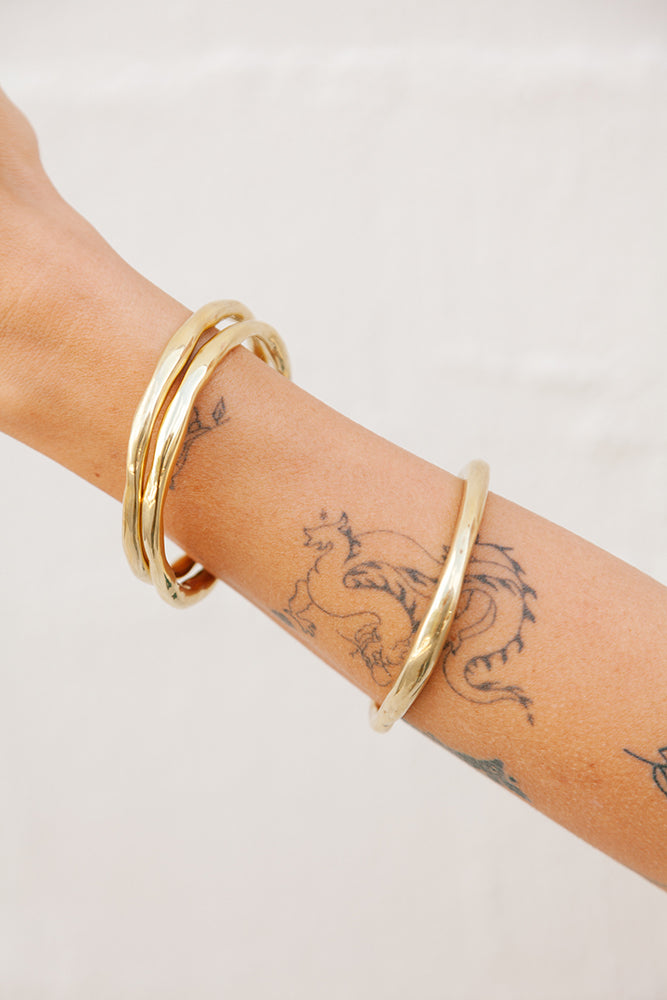 Sol Bangle | Brass
$185.00
Weight: 6 grams 
Fibre: Brass
Construction: Hand crafted
Origin: USA
Made by: Cashmere Cactus
Description + -
Handmade offerings, handmade by Cashmere Cactus and inspired by her love for the desert, the divine feminine, and her Moroccan roots. Kiki, the designer of Cashmere Cactus, believes that jewelry transcends aesthetic and gives power to the wearer's intentions and vibration. Each piece of jewelry is made by hand and casted in the ancient lost wax casting method
Beautiful pieces to complement the Pampa look, the pieces we choose to feature within the Pampa story are always considerately made by skilled craftspeople and created with love. 

These jewellery pieces are made to adorn the body and to be worn for many years.
Please note, brass is a natural material made from a combination of zinc and copper that patina's with age and use. We recommend gently polishing your jewellery if you begin to notice any tarnishing due to the oils of your skin, the air's oxygen, or the outside elements. 
Shipping Info + -
Delivery times will vary from product to product and also depend on your location.
Objects will be delivered within 3 to 10 business days Australia wide and within 8 to 15 business days for international customers. 
Please note: International delivery costs do not include any taxes or duties which may be applied by customs at the destination country. Any duties or taxes incurred are the responsibility of the delivery recipient.
For more info refer to our FAQ + Shipping and returns.
Style tip + -
Handmade by talented makers these unique wearable works of art are beautifully paired with our Puna Scarves and Puna Hat to get the full Pampa Look.
PLANT TREES WITH US
Pampa is proud to partner with environmental charity One Tree Planted on crucial reforestation projects around the world. When you buy a rug or a print, you're planting 5 trees, and for other Pampa pieces you're planting 1 tree.
OUR JOURNAL
Tracing Maps
Stay | Anglers Shack
For this stay, we head south to the beautifully rugged Phillip Island. Long-time Pampa friend, Interior designer Simone Haag walks us through her welcoming and nostalgic home, Anglers Shack. "Phill...
read more >
Woman | Sophie Haber
The Woman series celebrates the enduring feminine spirit, with stories from inspirational women around the world. "I am Sophie Isadora Haber, a daughter, sister, lover, creative director, storytell...
read more >