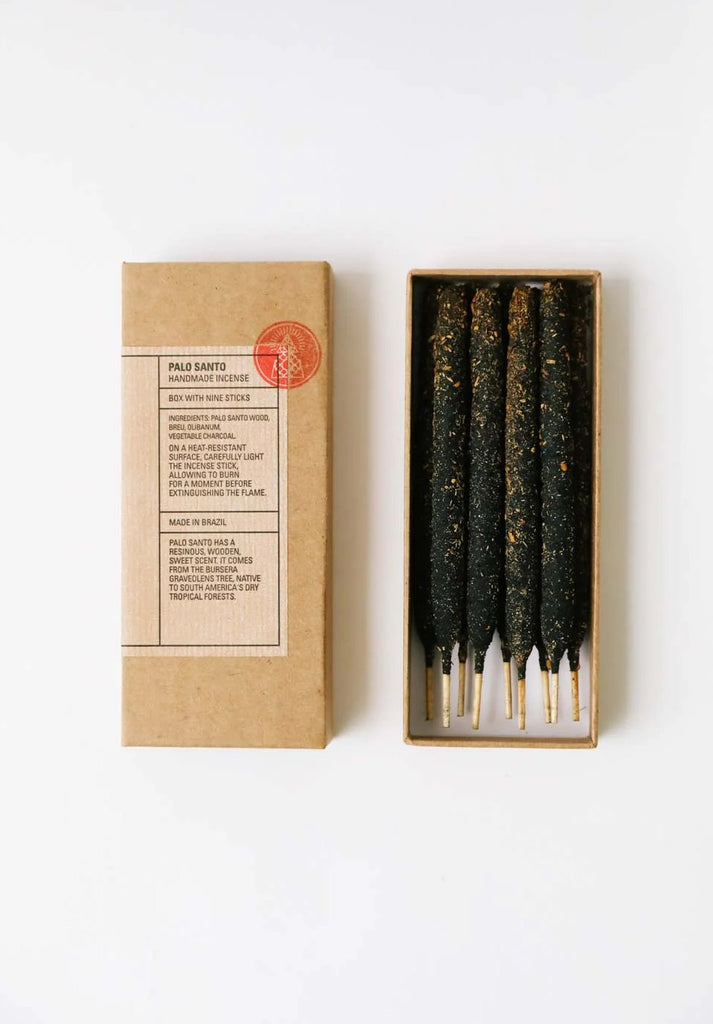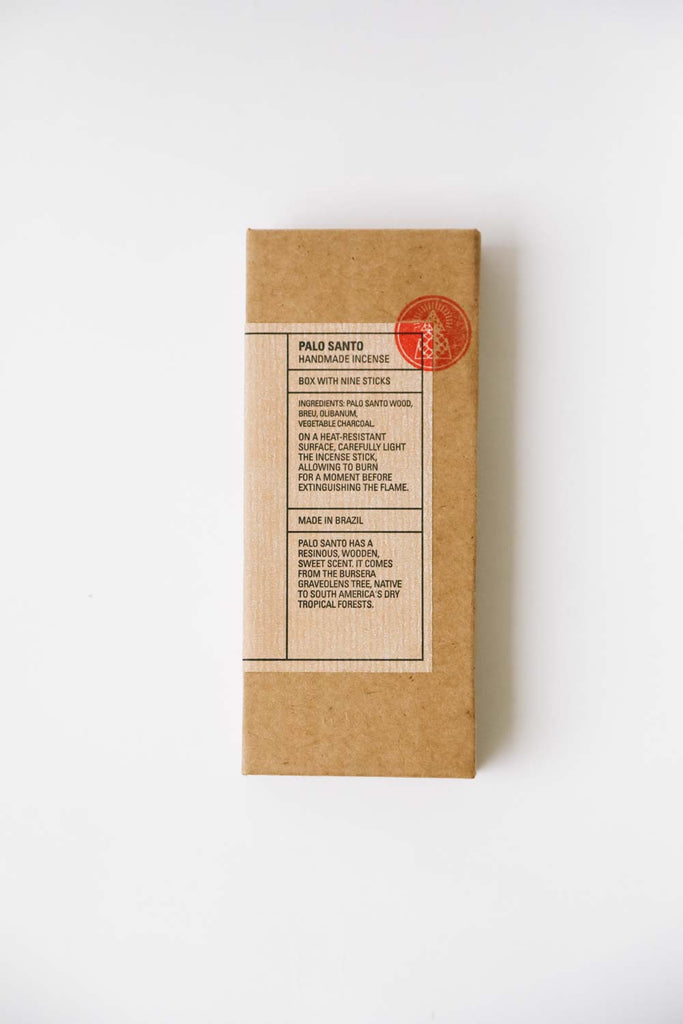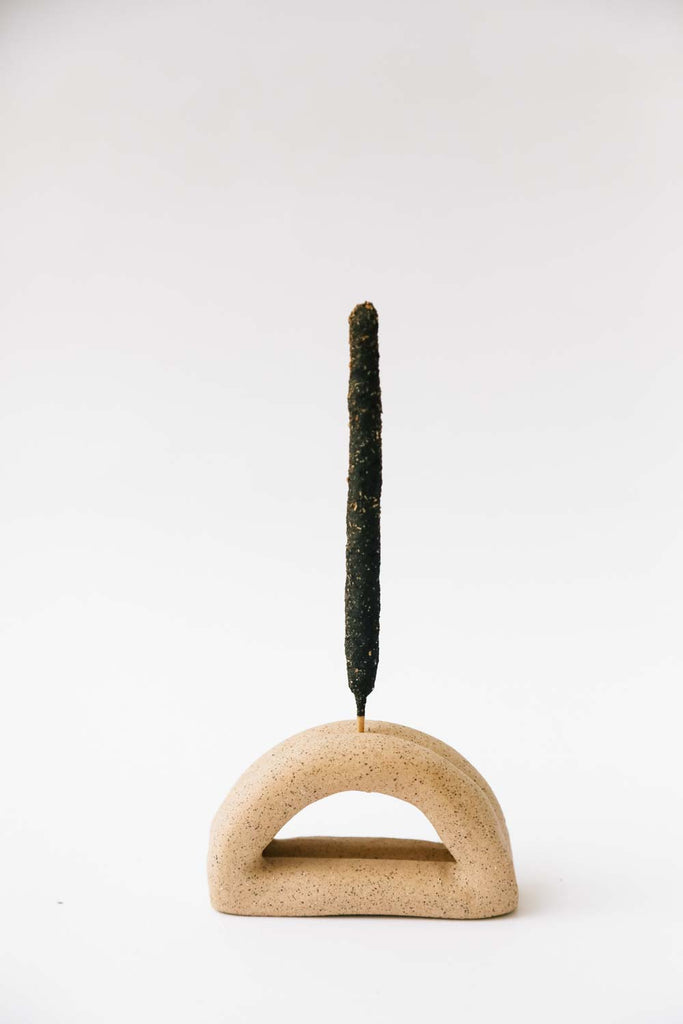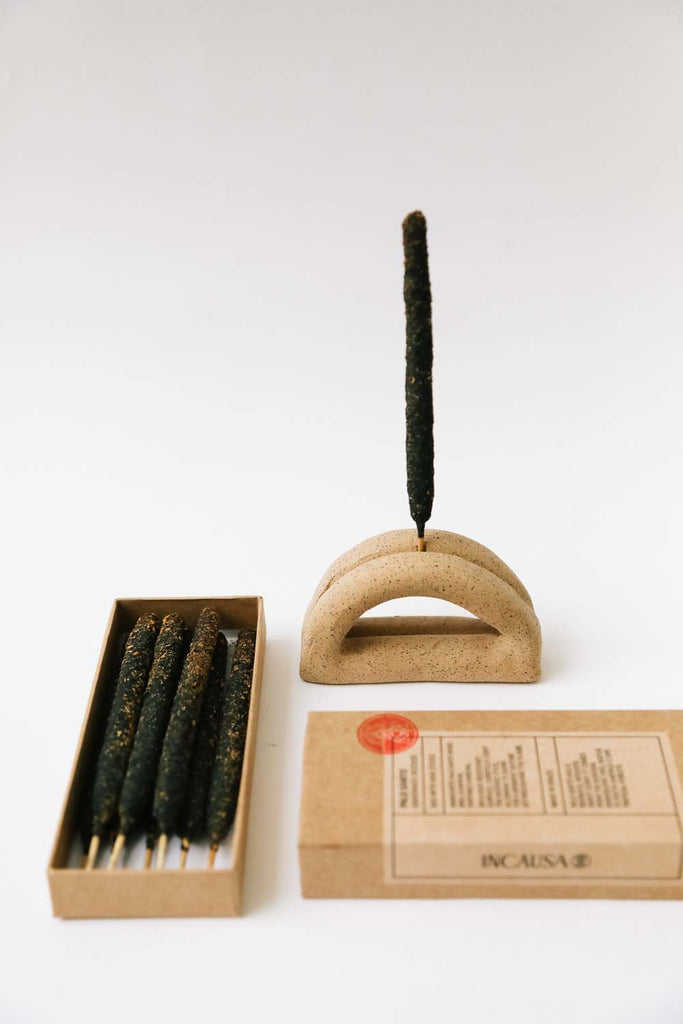 BREU RESIN INCENSE BLENDS / PALO SANTO
$45.00
Upcycled fine incense concept. A collection of holistic, plant-based products brought to you in partnership with Incausa. Inspired by indigenous medicines and traditional rituals, Incausa's ingredients originate from the Amazon rainforest, the Andes mountains, and beyond. Sensory immersion promotes healing and spiritual awareness while bringing a sense of place to your home.
Incausa is a social business committed to supporting indigenous communities throughout the America's and Nepal. We are delighted to be working in partnership with a business that shares Pampa's core values.
Description + -
Breu Resin Incense Blends - Palo Santo 
Contains 9 incense sticks, each with an approximate burn time of 50 minutes.
Breu is a resin extracted from the Almacega tree of the Amazon rainforest. Used in healing rituals to ward off dark spirits and invite good energy. Also known for being used in Ayahuasca brewing ceremonies
We are so happy to be able to launch this natural and energised range by the hand of Incausa.  
Note: You may find some sticks arrive already broken due to their delicate nature.
Shipping Info + -
Delivery times will vary from product to product and also depend on your location.
Objects will be delivered within 3 to 10 business days Australia wide and within 8 to 15 business days for international customers. 
Please note: International delivery costs do not include any taxes or duties which may be applied by customs at the destination country. Any duties or taxes incurred are the responsibility of the delivery recipient.
For more info refer to our FAQ + Shipping and returns.
Style tip + -
Our blend of curated incense infuses your home with beautiful scents from around the world. Pair with any of your favourite ceramic incense holders and home ritual pieces.
PLANT TREES WITH US
Pampa is proud to partner with environmental charity One Tree Planted on crucial reforestation projects around the world. When you buy a rug or a print, you're planting 5 trees, and for other Pampa pieces you're planting 1 tree.
OUR JOURNAL
Tracing Maps
Stay | Anglers Shack
For this stay, we head south to the beautifully rugged Phillip Island. Long-time Pampa friend, Interior designer Simone Haag walks us through her welcoming and nostalgic home, Anglers Shack. "Phill...
read more >
Woman | Sophie Haber
The Woman series celebrates the enduring feminine spirit, with stories from inspirational women around the world. "I am Sophie Isadora Haber, a daughter, sister, lover, creative director, storytell...
read more >