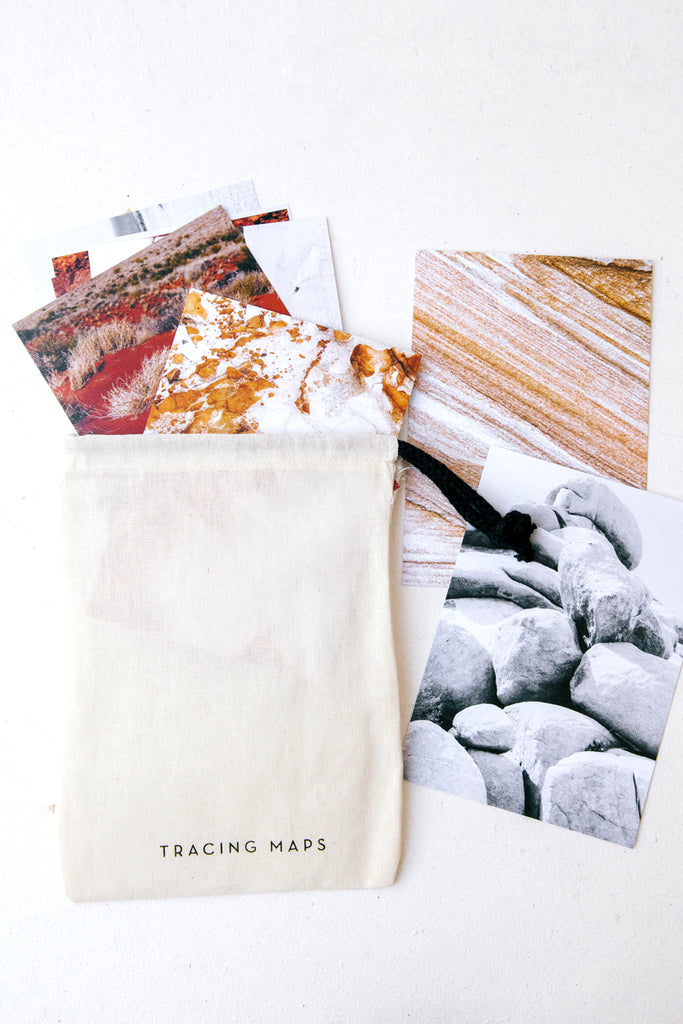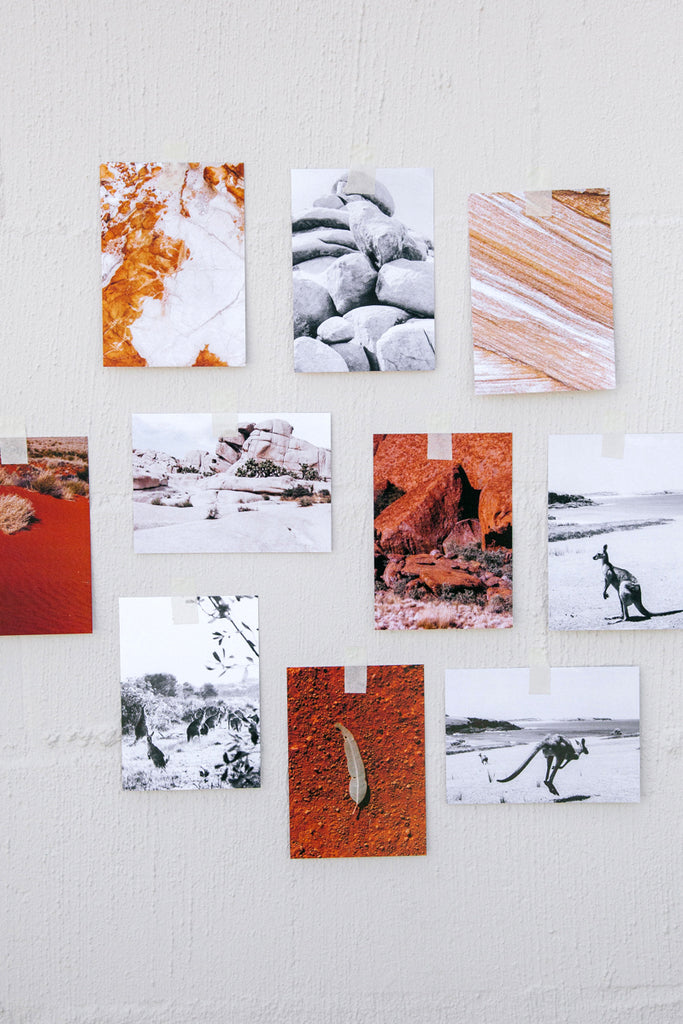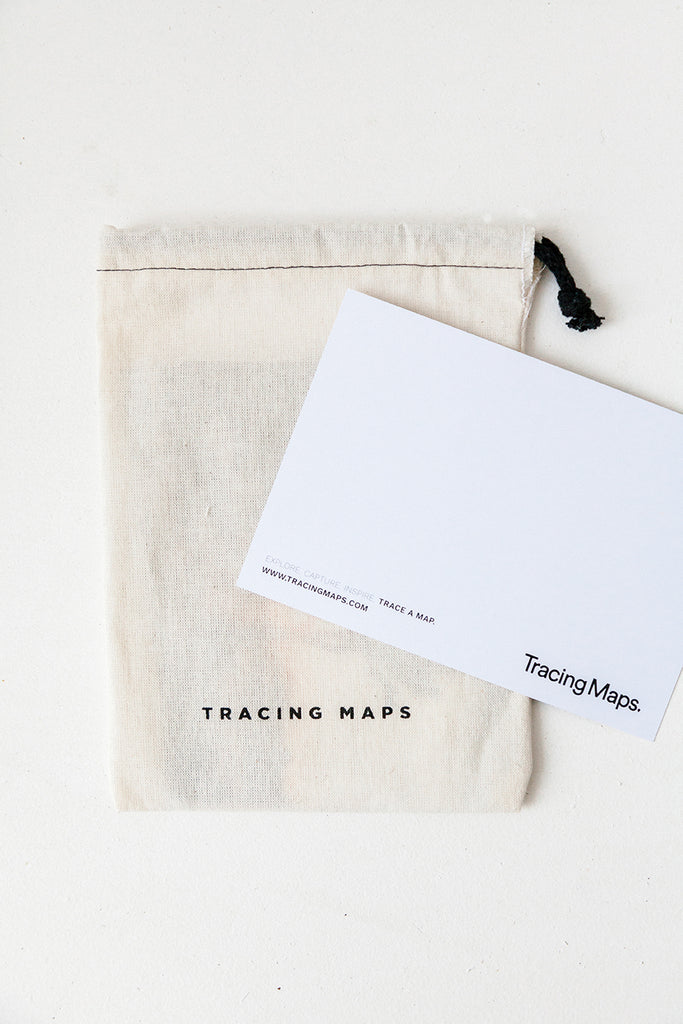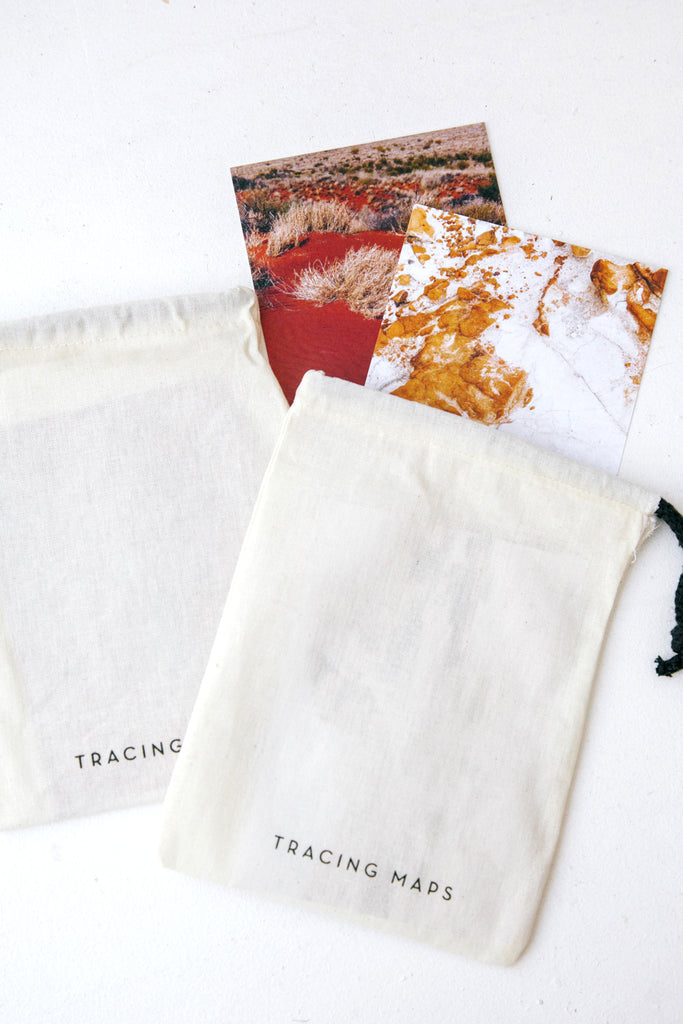 Art Postcards |Tracing Maps II
$36.00
Set of 10 most loved Tracing Maps landscapes in a sweet little drawstring bag.
Description + -
We are offering our very own Tracing Maps Art Postcard pack this season. We have printed a pack of 10, one of our most loved Desert and Beach landscapes fine art prints.
They come in a sweet little drawstring bag, use them as notecards, frame them or gift a set to a dear friend.
Shipping Info + -
Delivery times will vary from product to product and also depend on your location.
Postcards will be delivered within 3 to 10 business days Australia wide and within 8 to 15 business days for international customers. 
Please note: International delivery costs do not include any taxes or duties which may be applied by customs at the destination country. Any duties or taxes incurred are the responsibility of the delivery recipient.
For more info refer to our FAQ + Shipping and returns.
Style tip + -
Mix and match our fine art postcards and style them as works of art amongst your walls or tuck them into your Pampa gifts as lovely cards.
PLANT TREES WITH US
Pampa is proud to partner with environmental charity One Tree Planted on crucial reforestation projects around the world. When you buy a rug or a print, you're planting 5 trees, and for other Pampa pieces you're planting 1 tree.
OUR JOURNAL
Tracing Maps
Stay | Anglers Shack
For this stay, we head south to the beautifully rugged Phillip Island. Long-time Pampa friend, Interior designer Simone Haag walks us through her welcoming and nostalgic home, Anglers Shack. "Phill...
read more >
Woman | Sophie Haber
The Woman series celebrates the enduring feminine spirit, with stories from inspirational women around the world. "I am Sophie Isadora Haber, a daughter, sister, lover, creative director, storytell...
read more >