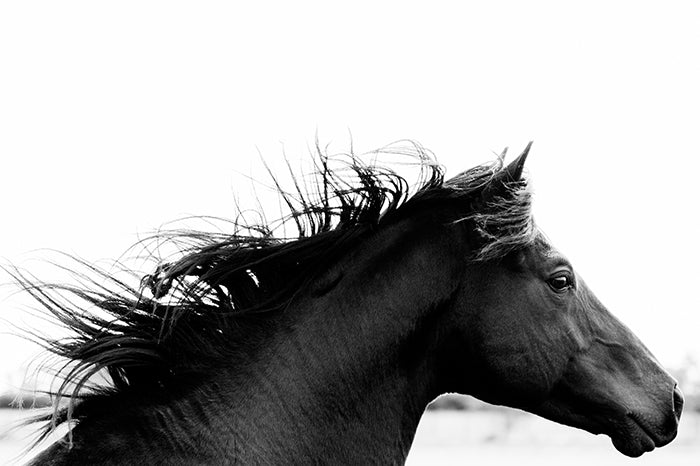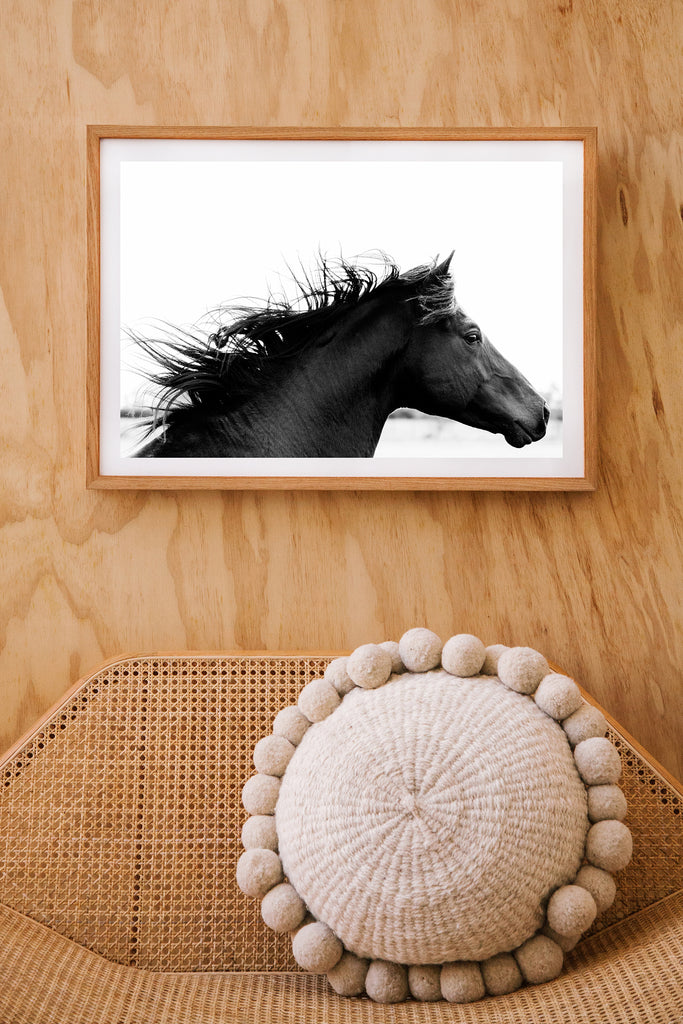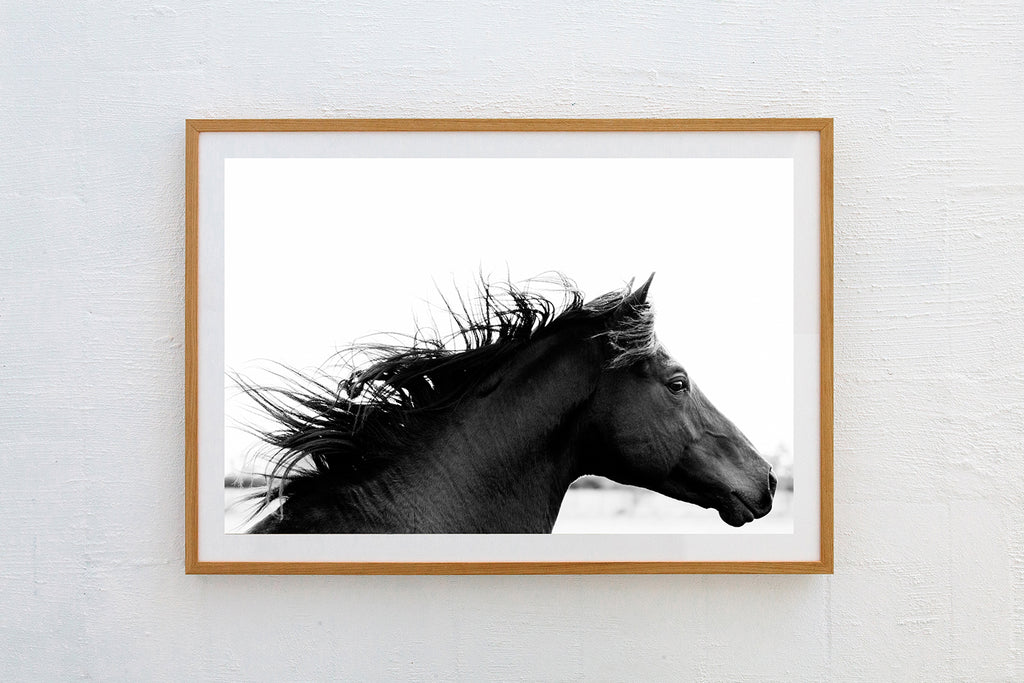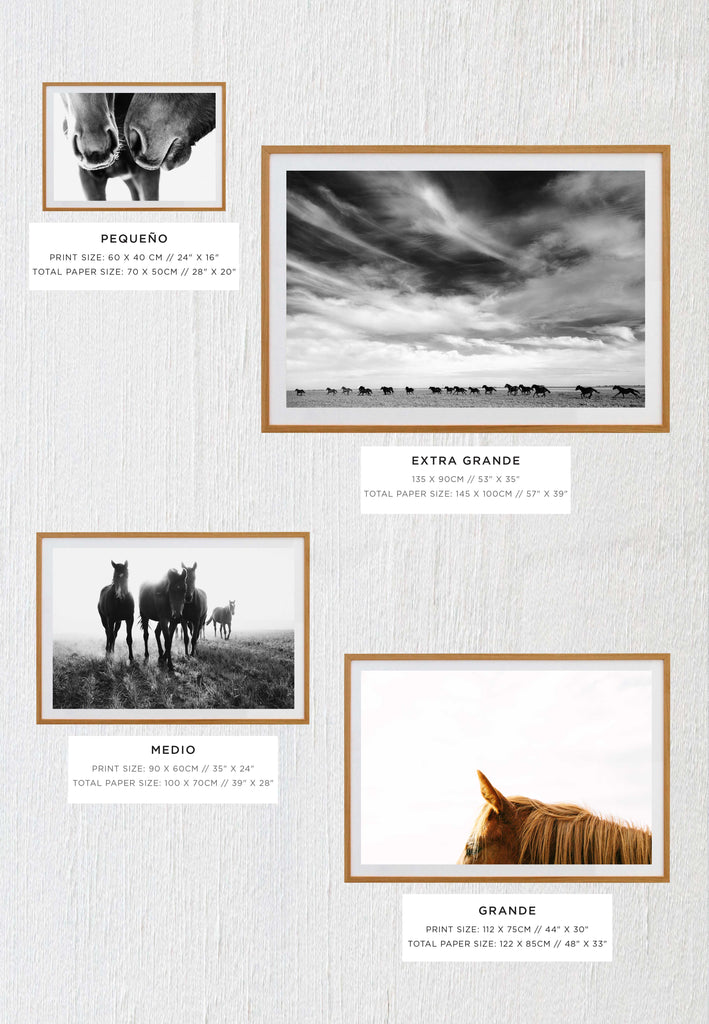 Natural Spirit
From

$285.00
This series was photographed on the lush plains of La Pampa, Argentina, the homeland of photographer and Pampa co-founder Victoria Aguirre.
"In these dialogues that take place through the camera's lens, I have learned that you can look at a horse and just see a horse – or you can look deeper and find emotions, character, relationships and a deep understanding that every animal has its own spirit, personality and a defined purpose in life." - Victoria Aguirre
With an artful eye for detail and featuring subjects from the natural world, Pampa Fine Art Prints are the perfect complement to our textiles and accessories.
Bundle promotion at checkout:
Order a pair of Pampa Prints and save 15% with code: PRINT-PAIR
Order 3 or more Pampa Prints and save 20% with code: PRINT-TRIO
Details + -
Pampa Fine Art Prints are made to order and printed on a weekly basis using museum grade, 100% cotton 310gsm Canson Rag Photographique paper, in Ultrachrome K3 pigment inks. Each print is signed by the photographer.
Sizes + -
All Pampa Fine Art Prints come with a 5cm white border.
Pequeño – This small print sits comfortably on a shelf but also holds its own as part of a larger gallery. Pequeño prints offer an intimate window into Pampa's world.
Print size: 60x40 cm // 24"x16" > Total paper size: 70x50cm 28"x20"
Medio – Our mid-sized prints elevate the subject to a life-size scale. Hang your Medio print on a feature wall or in a communal area, to introduce the warmth and character of Pampa into your space.
Print size: 90x60cm // 35"x24" > Total paper size: 100x70cm // 39"x28"
Grande – This large print allows you to immerse yourself in the Pampa landscape. Hang your Grande print somewhere noticeable and experience awe at the nuance and detail of the natural world.
Print size: 112x75cm // 44"x30" > Total paper size: 122x85cm // 48"x33"
Extra Grande – The oversized nature of this print provides a remarkable visual experience. An excellent conversation piece, your Extra Grande print will add scale, perspective and elegance to the simplest of rooms. Please note: Extra Grande prints may come with more than the standard 5cm of white border.
Print size: 135x90cm // 53"x35" > Total paper size: 145x100cm // 57"x39"

Shipping info + -
As we don't keep stock of our prints they are printed in batches once a week in The Northern Rivers, Australia. If selecting DHL for expedited shipping, it could potentially take up to a week for dispatch, however shipping will be quicker.
Each print is carefully rolled in tissue paper and packaged in a durable custom postal tube for safe shipping by our team, who are trained in the handling of fine artwork. Framing is not included nor is it available from us directly at this time. We recommend professional framing for all Pampa Prints.
Australian customers should receive their prints within 5 to 10 business days. International customers should allow 8 to 15 business days.
Please note: International delivery costs do not include any taxes or duties which may be applied by customs at the destination country. Any duties or taxes incurred are the responsibility of the delivery recipient.
For more info refer to our FAQ + Shipping and returns.
PLANT TREES WITH US
Pampa is proud to partner with environmental charity One Tree Planted on crucial reforestation projects around the world. When you buy a rug or a print, you're planting 5 trees, and for other Pampa pieces you're planting 1 tree.
OUR JOURNAL
Tracing Maps
Stay | Anglers Shack
For this stay, we head south to the beautifully rugged Phillip Island. Long-time Pampa friend, Interior designer Simone Haag walks us through her welcoming and nostalgic home, Anglers Shack. "Phill...
read more >
Woman | Sophie Haber
The Woman series celebrates the enduring feminine spirit, with stories from inspirational women around the world. "I am Sophie Isadora Haber, a daughter, sister, lover, creative director, storytell...
read more >