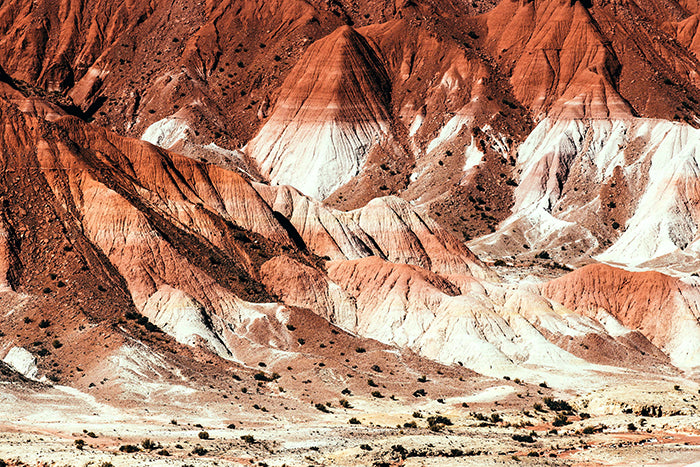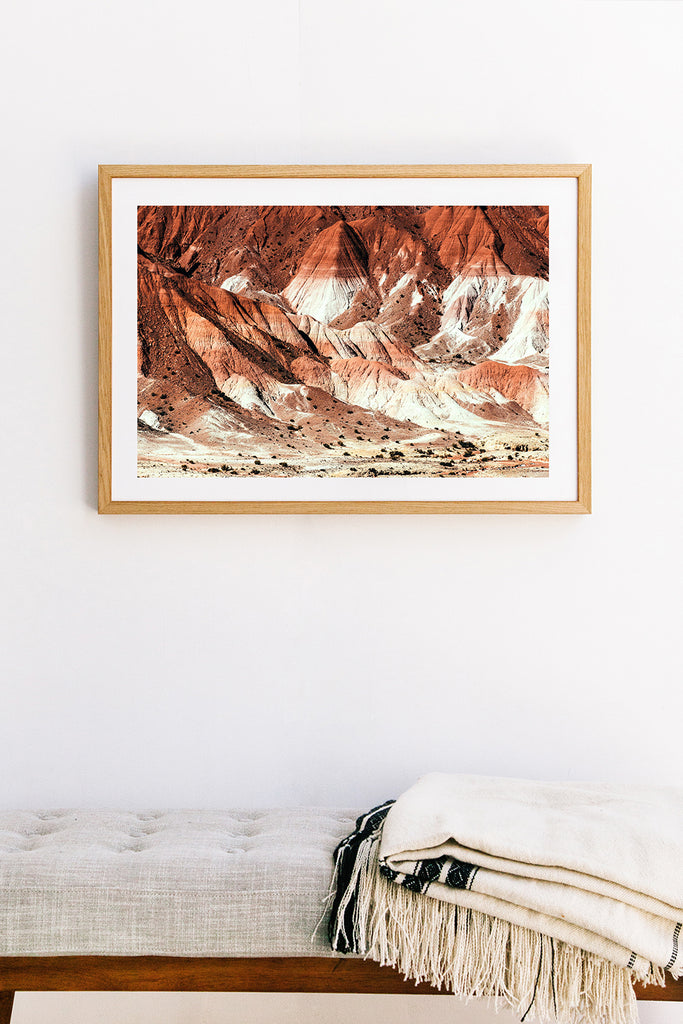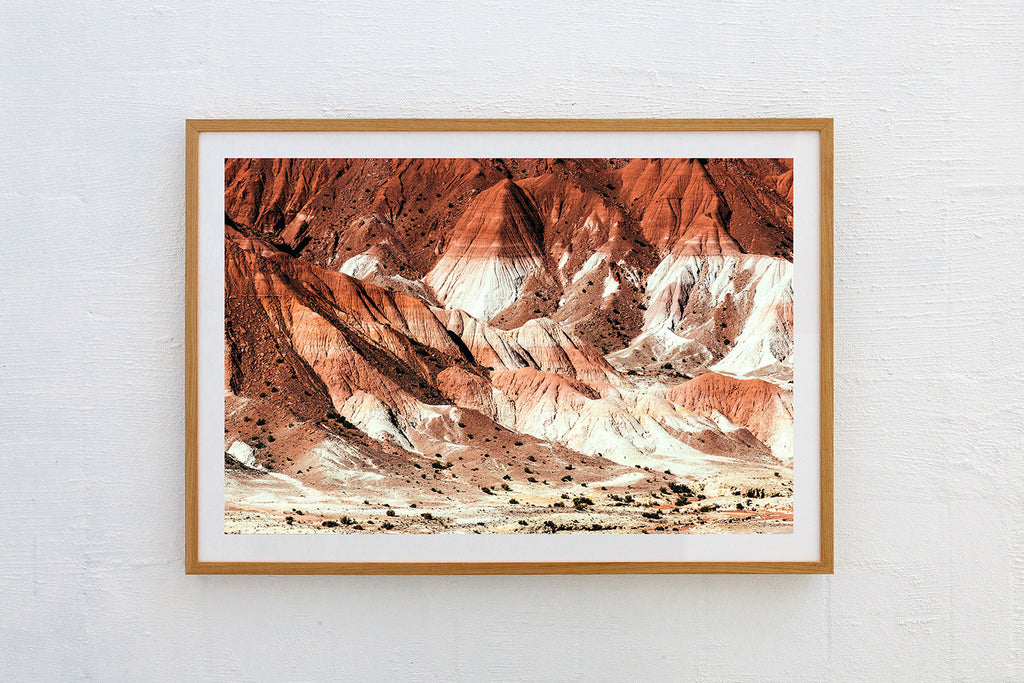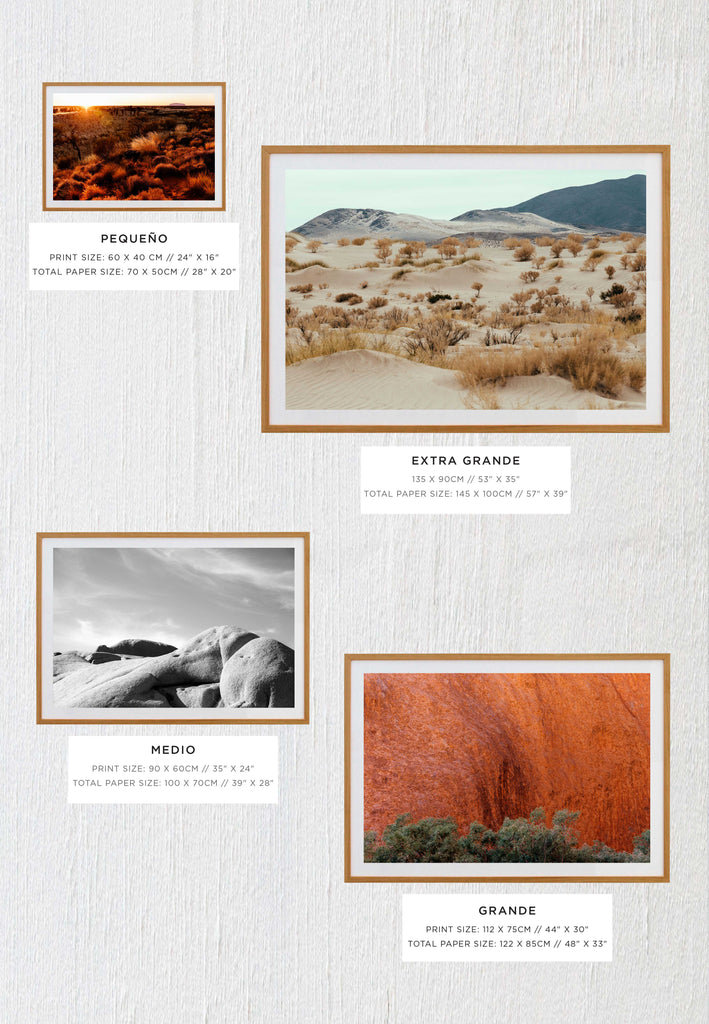 Puna #55
From

$285.00
This series explores the terrestrial landscape of the Argentinean desert and the mighty Andes Mountains. These unique environments inform the Puna artisans' way of life and inspire the colours, textures and forms in their craftsmanship.
Intimately tied to our artisans and the landscapes where they weave, Pampa Fine Art Prints are the perfect complement to our textiles and accessories.
Bundle promotion at checkout:
Order a pair of Pampa Prints and save 15% with code: PRINT-PAIR
Order 3 or more Pampa Prints and save 20% with code: PRINT-TRIO
Description + -
Printed on high-quality museum grade 100% cotton 310gsm Canson Rag Photographique paper, using Ultrachrome K3 pigment inks.
Every print has an extra 5cm white border and is signed by the photographer. All Pampa prints are printed to order.
Sizes + -
Pequeño – This small print sits comfortably on a shelf and is right at home hanging as part of a larger gallery. Pequeño prints offer an intimate window into Pampa's world.
Print size: 60 x 40 cm / Total paper size: 70 x 50cm
Medio – This mid-sized print elevates the subject to a life-size scale. Hang your perfectly-proportioned Medio print on a feature wall to bring the warmth and joy of Pampa into your home.
Print size: 90 x 60cm / Total paper size: 100 x 70cm
Grande – This large print allows you to immerse yourself in the Pampa landscape. Hang your Grande print in a favourite room and get up close and personal with the subject's most intimate details.
Print size: 112 x 75cm / Total paper size: 122 x 85cm
Extra Grande – This oversized print delivers maximum visual impact! An excellent conversation piece, your Extra Grande print will add perspective and elegance to the simplest of rooms.
Print size: 135 x 90 cm / Total paper size: 145 x 100cm
Shipping info + -
Prints are carefully rolled in tissue paper and packaged in a durable custom postal tube for safe shipping. Framing is not included or available from us directly. We recommend that all Pampa prints should be framed professionally.
Australian customers should receive their prints within 5 to 10 business days. International customers should allow 8 to 15 business days.
Please note: International delivery costs do not include any taxes or duties which may be applied by customs at the destination country. Any duties or taxes incurred are the responsibility of the delivery recipient.
For more info refer to our FAQ + Shipping and returns.
PLANT TREES WITH US
Pampa is proud to partner with environmental charity One Tree Planted on crucial reforestation projects around the world. When you buy a rug or a print, you're planting 5 trees, and for other Pampa pieces you're planting 1 tree.
OUR JOURNAL
Tracing Maps
Stay | Anglers Shack
For this stay, we head south to the beautifully rugged Phillip Island. Long-time Pampa friend, Interior designer Simone Haag walks us through her welcoming and nostalgic home, Anglers Shack. "Phill...
read more >
Woman | Sophie Haber
The Woman series celebrates the enduring feminine spirit, with stories from inspirational women around the world. "I am Sophie Isadora Haber, a daughter, sister, lover, creative director, storytell...
read more >