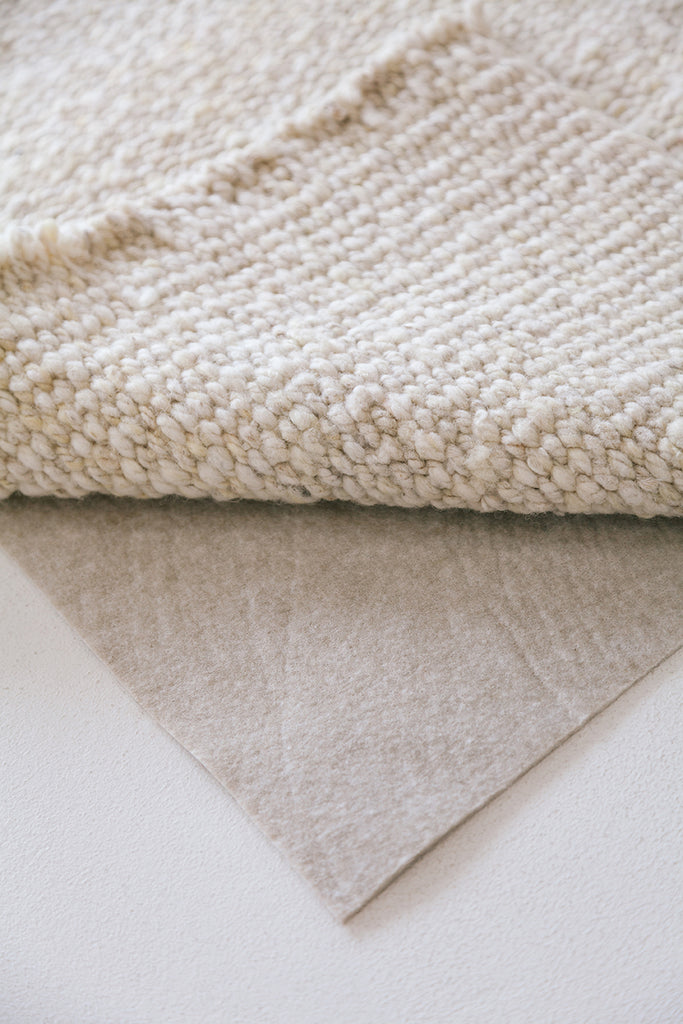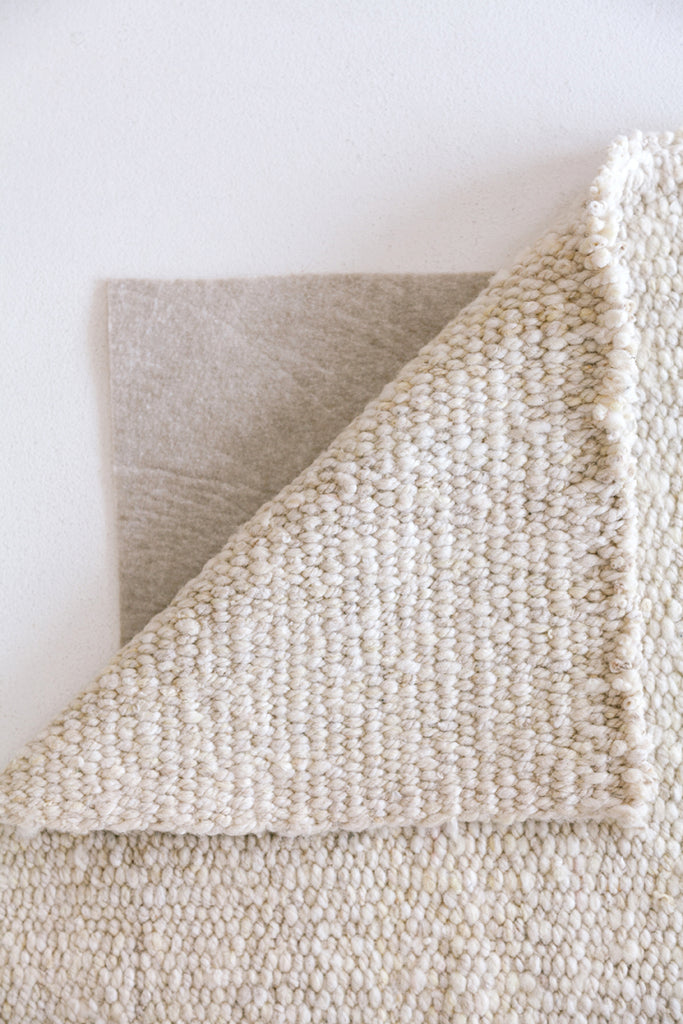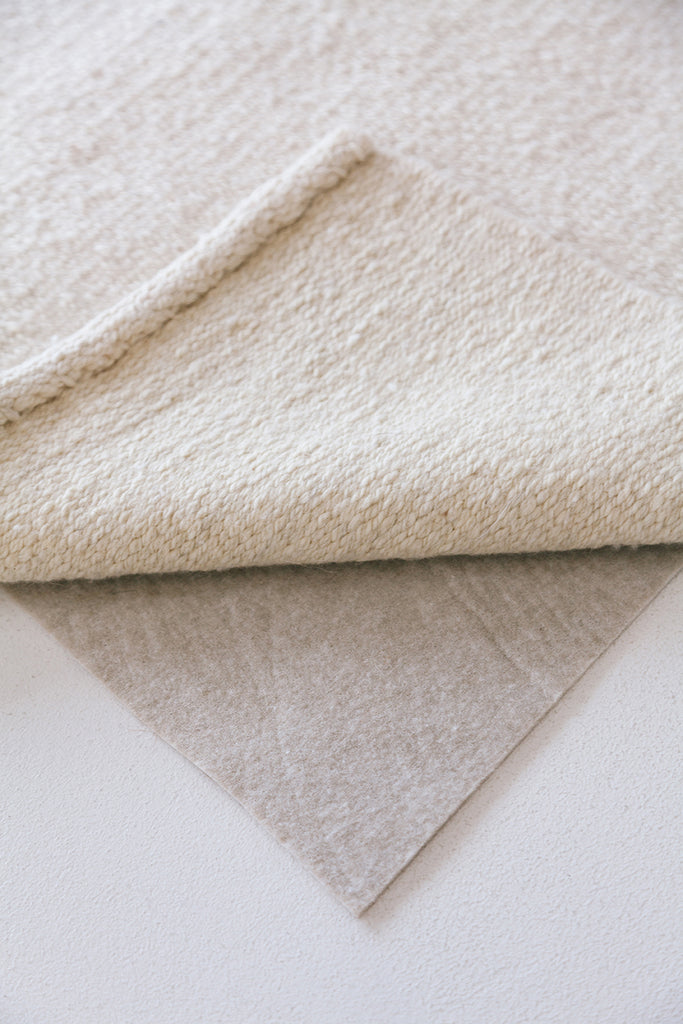 Rug Underlay
From

$108.00
The benefits of using a rug underlay (rug pad) are endless, so while we provide complimentary underlays with all Pampa in stock rugs purchased through our online store, our underlays are a great option to accompany your Pampa custom rug or for any other rug in your space. 

Please note the sizes listed below are rug sizes. The underlay will be cut 5 to 10 cm smaller than the dimensions of the rug size selected.
Suitable to be used on underfloor heating
Enhances walking comfort
Prevents rugs from creeping
Grips through fibre
Easily to cut to size and lay
Odourless
Free of harmful substances
Improves the impact-sound absorption
Residue free
Anchors rugs to both soft & hard floors
Description + -
We recommend using an underlay to prevent premature wear and possible slips, which could lead to injury. The use of an underlay also helps to keep your rug in position and will give your rug a bit of extra cushioning. This is especially important on hard floors such as concrete and timber. An underlay offers extra cushioning which helps protect the wool fibres from being crushed or damaged underfoot or by furniture.
MATERIAL: 100% polyester fibres
CONSTRUCTION: Non-woven, needle punched into very dense compression. Sprayed with soft acrylic binder
WEIGHT: 320gsm
THICKNESS: 2mm – 3mm
COLOUR: Bone
Care & Instructions + -
Always use an underlay on any floor surface.
The use of an underlay is necessary when using any coloured rug on a surface that could be affected by the migration of dyes, such as lightly coloured carpet. Using an underlay that has been designed for the use with carpet will create a barrier between the rug and your carpet to prevent the migration of dyes in the event of a spill or the presence of moisture.
If more than one piece of underlay is used, do not overlap the underlay but lay the pieces together with no gaps in between. The underlay should be cut 5 to 10 cm smaller than the dimensions of your rug. Never place an underlay or rug on an uncured floor surface if it has recently been sealed, laid, treated, etc.
There are a range of pre-cut sizes available below for various rugs. However if none of these sizes suit please contact us at hello@pampa.com.au and we will get back to you with a custom quote.  
Shipping Info + -
Due to Covid-19 there are currently delivery delays due to flight cancellations and government restrictions and the below shipping info may not be accurate. Please see this link for more information.
Delivery times will vary from product to product and also depend on your location.
Cushions will be delivered within 3 to 10 business days Australia wide and within 8 to 15 business days for international customers. 
Please note: International delivery costs do not include any taxes or duties which may be applied by customs at the destination country. Any duties or taxes incurred are the responsibility of the delivery recipient.
For more info refer to our FAQ + Shipping and returns.
PLANT TREES WITH US
Pampa is proud to partner with environmental charity One Tree Planted on crucial reforestation projects around the world. When you buy a rug or a print, you're planting 5 trees, and for other Pampa pieces you're planting 1 tree.
OUR JOURNAL
Tracing Maps
Stay | Anglers Shack
For this stay, we head south to the beautifully rugged Phillip Island. Long-time Pampa friend, Interior designer Simone Haag walks us through her welcoming and nostalgic home, Anglers Shack. "Phill...
read more >
Woman | Sophie Haber
The Woman series celebrates the enduring feminine spirit, with stories from inspirational women around the world. "I am Sophie Isadora Haber, a daughter, sister, lover, creative director, storytell...
read more >