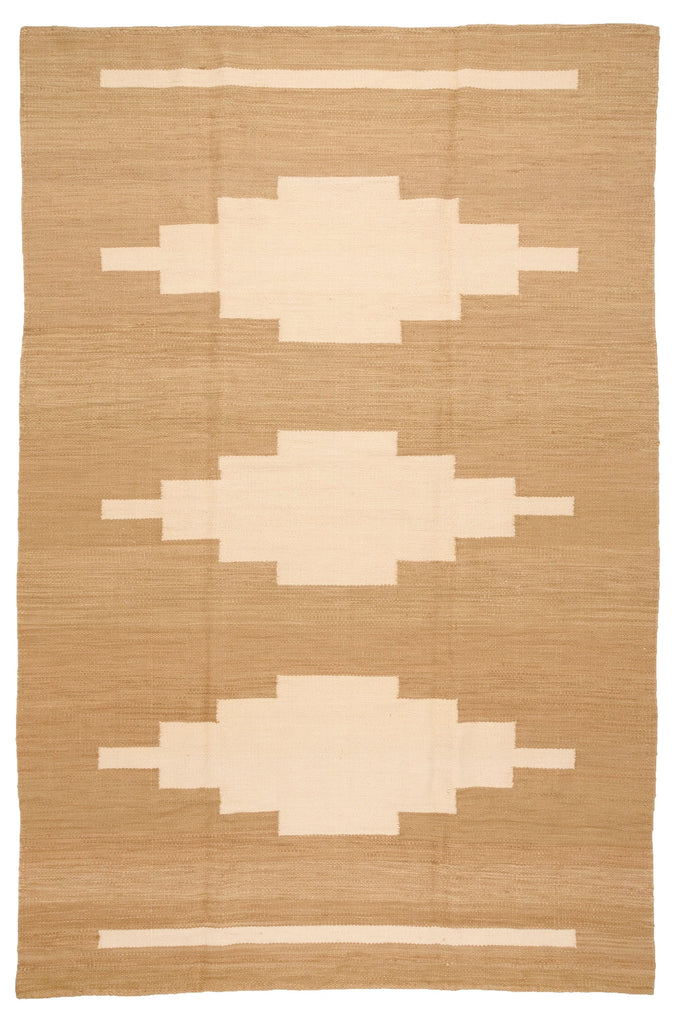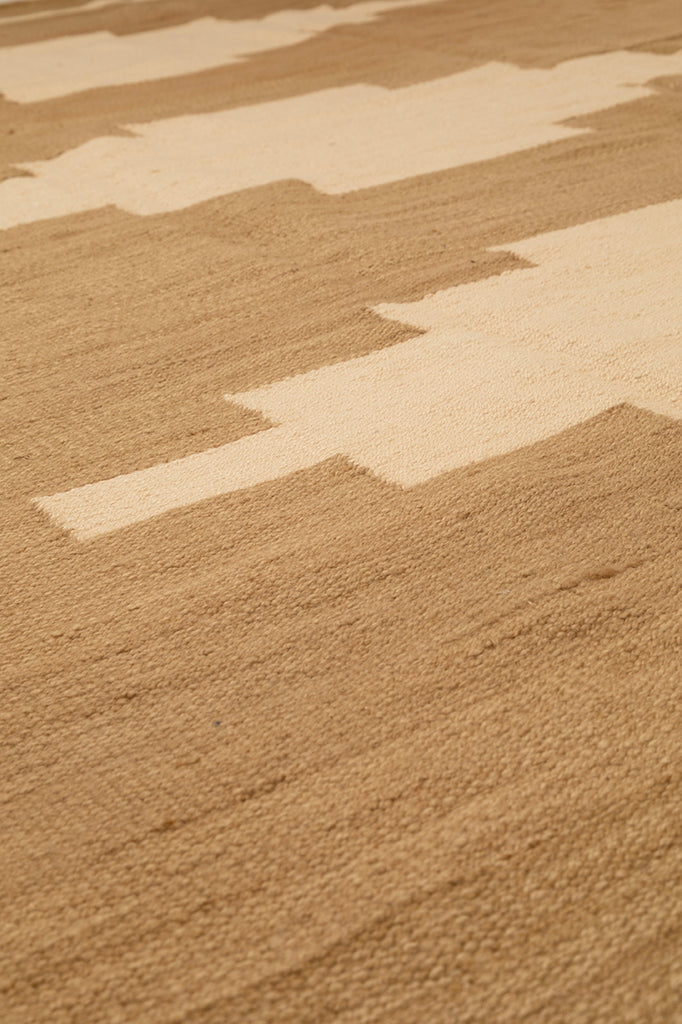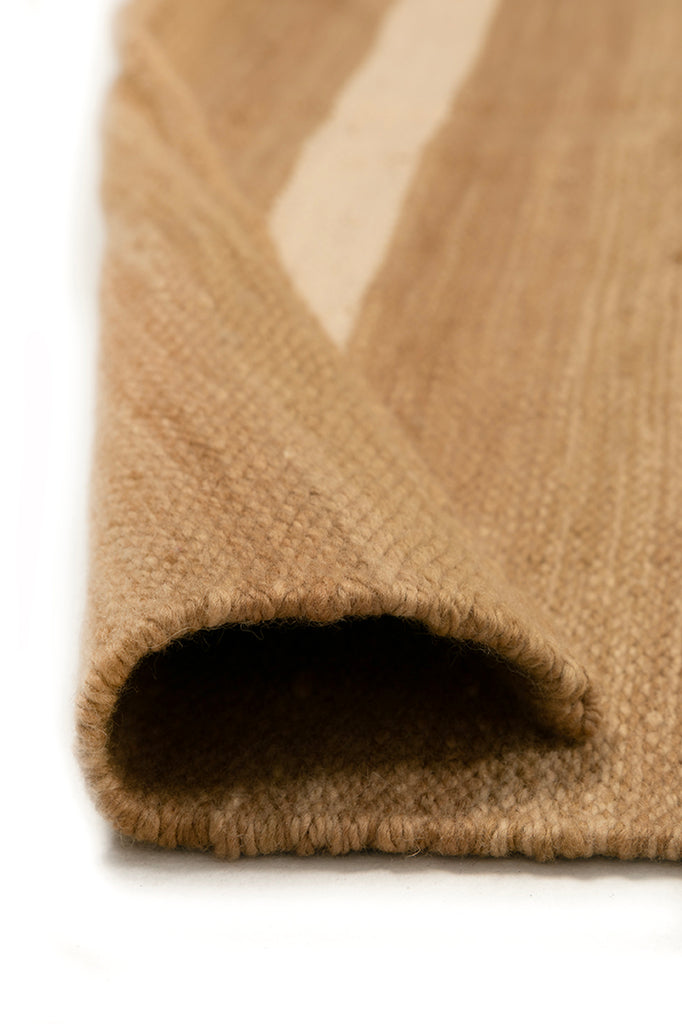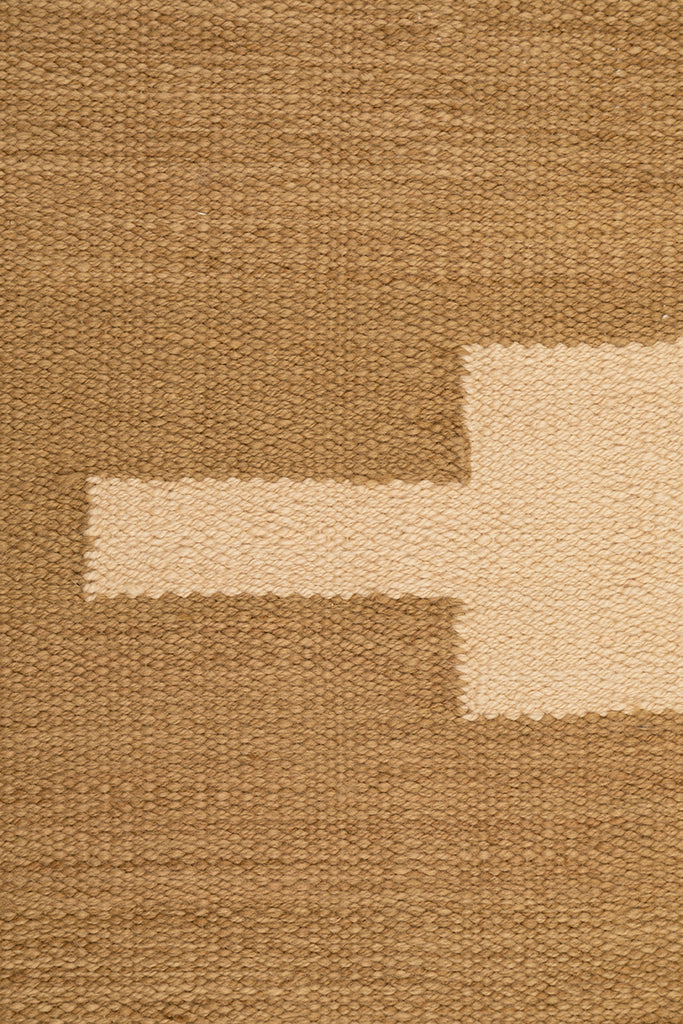 Zoraida | Camel & Bone
From

$1,960.00
Colour: Camel & Bone
Note: This rug is available as a made to order only. Please allow up to 12 to 14 weeks for production.
Variation in colour is to be expected and tones will vary dependant on the hand-dyed process of our rugs, making them unique and special. Images are supplied as a guide only.
Enquire here for more information on size, colour or design customisation. You can also select 'Colour Sample' to receive a complimentary yarn sample in the rug colours.
An option of 50% payment is available to initiate the weaving process of your rug, with the remaining 50% to be settled upon completion. To discuss this option please reach out to help@pampa.com.au
The rug in this image is 200x300 cm. Depending on the size of your made to order rug, design proportions may vary slightly.
Details + -
The Monte Collection has travelled from the dry forests of northern Argentina, an area known simply as the Monte. Here, different groups of weavers use sheep's wool to create monochrome and neutral rugs inspired by the dry, sunbaked forests and desert landscapes their ancestors have lived among for centuries. The use of bright colours is a reference to the flowers, insects and other lifeforms that roam the Monte, some of which are now just a memory.
Handwoven by skilled artisans, these Monte rugs have been sourced directly for a fair price from the communities where they were made. Many of the rugs in this collection use designs and colour-ways that are exclusive to Argentina and cannot be found anywhere else in the world. When you purchase a Monte rug, you're helping Pampa trace the map that connects Argentina's talented artisans with the global community. 
Care and instructions + -
Always use and underlay on any floor surface (we provide FREE underlays with rugs purchased through our online store).
Avoid direct and continuous exposure to sunlight, moisture and rotate to promote even wear. Carefully vacuum your rug and have it professionally clean when needed. For more info refer to our Care + Maintenance.
Shipping info + -
We offer free shipping Australia wide on every rug purchase. For international orders a shipping estimate will be calculated at checkout.
Delivery times will vary from product to product and also depend on your location. Rugs will be delivered within 3 to 10 business days Australia wide and within 8 to 15 business days for international customers. 
Please note: International delivery costs do not include any taxes or duties which may be applied by customs at the destination country. Any duties or taxes incurred are the responsibility of the delivery recipient.
For more info refer to our FAQ + Shipping and returns.
Style tip + -
Beautiful works of woven art, Argentinian textiles are designed for practical use in the home. Larger pieces in the Monte Collection are tightly woven with a rigid finish and suitable for use as a feature rug.
PLANT TREES WITH US
Pampa is proud to partner with environmental charity One Tree Planted on crucial reforestation projects around the world. When you buy a rug or a print, you're planting 5 trees, and for other Pampa pieces you're planting 1 tree.
OUR JOURNAL
Tracing Maps
Stay | Anglers Shack
For this stay, we head south to the beautifully rugged Phillip Island. Long-time Pampa friend, Interior designer Simone Haag walks us through her welcoming and nostalgic home, Anglers Shack. "Phill...
read more >
Woman | Sophie Haber
The Woman series celebrates the enduring feminine spirit, with stories from inspirational women around the world. "I am Sophie Isadora Haber, a daughter, sister, lover, creative director, storytell...
read more >