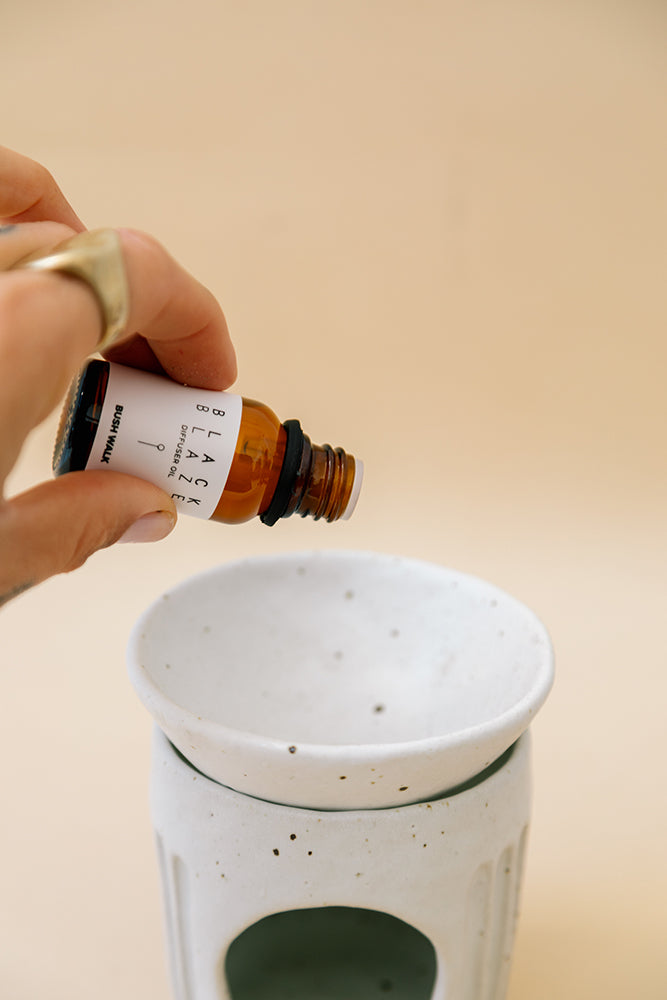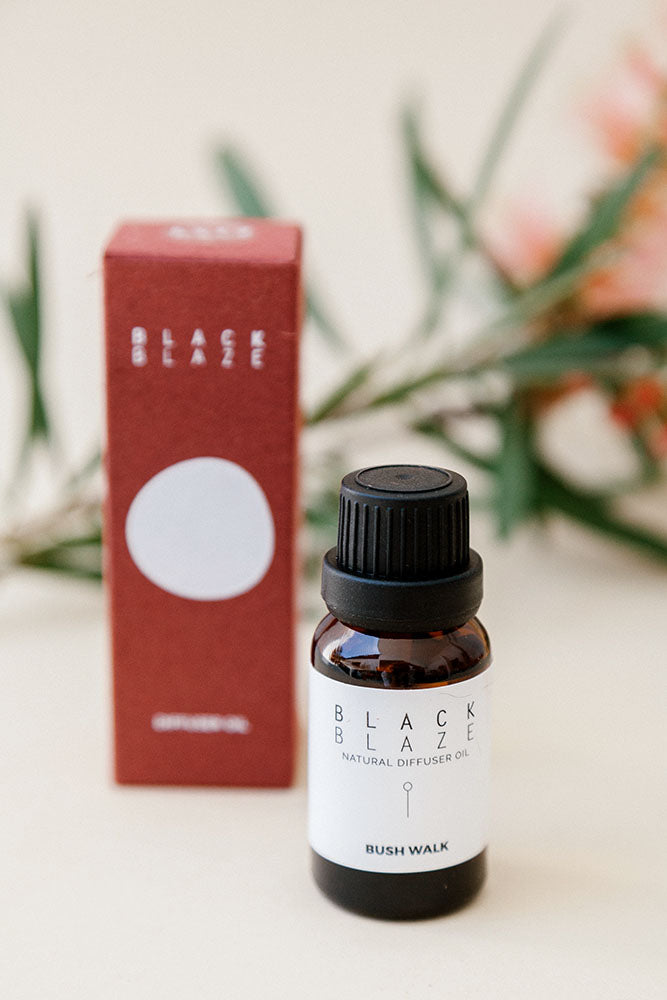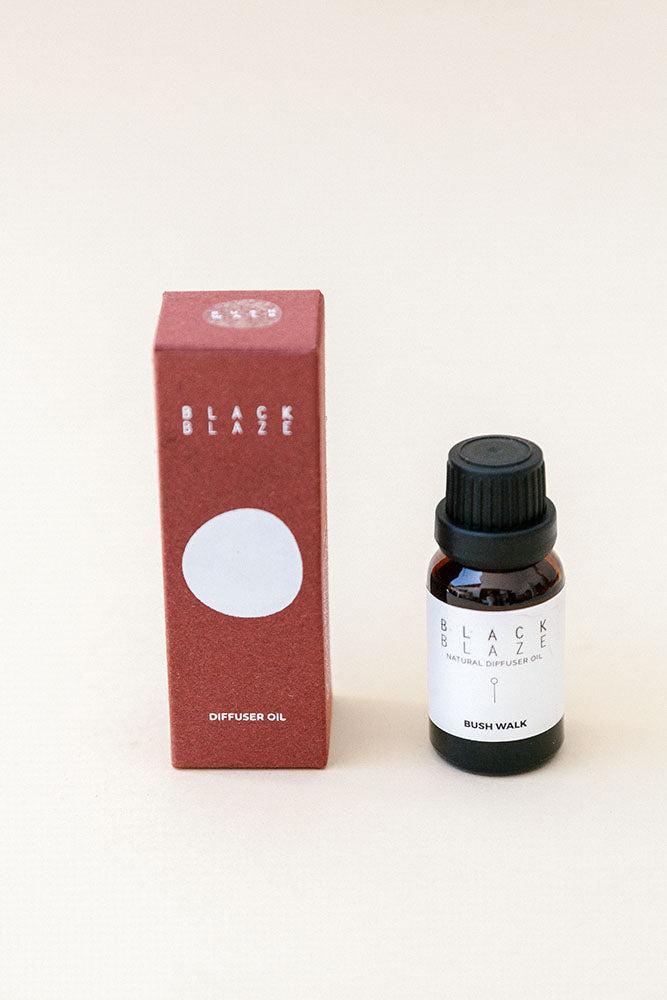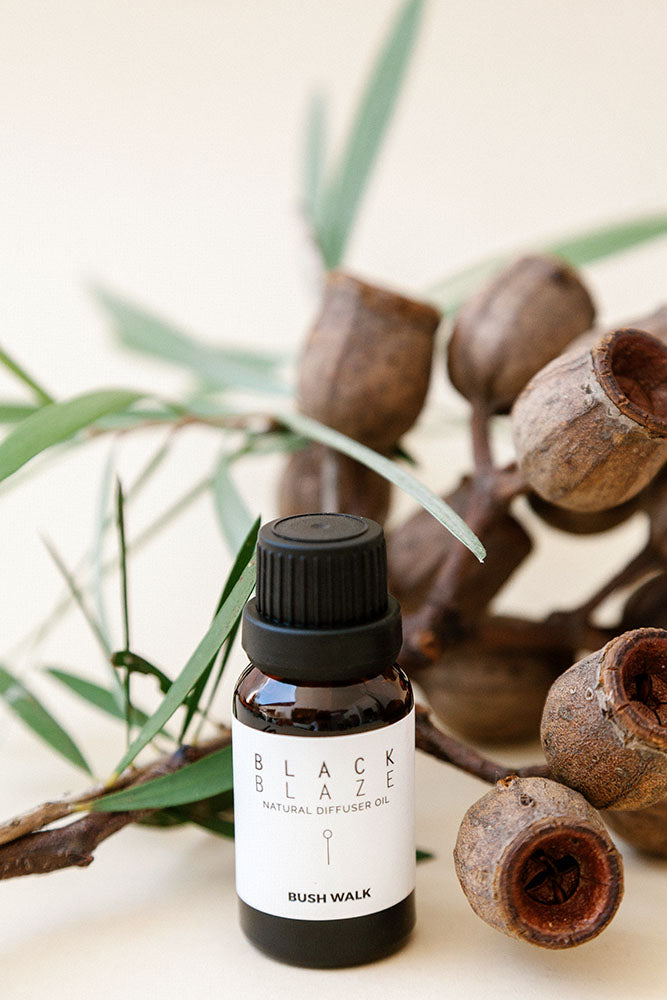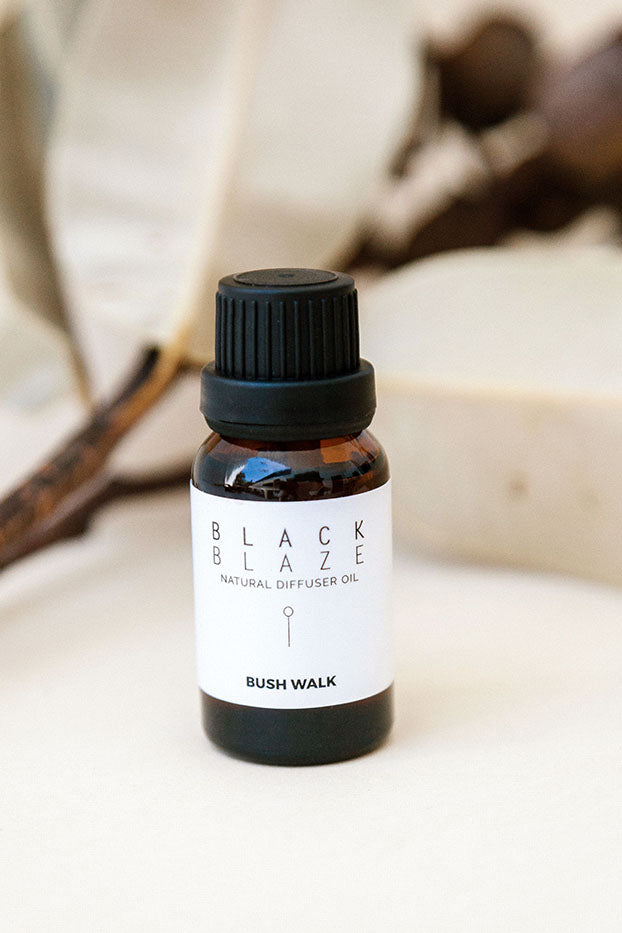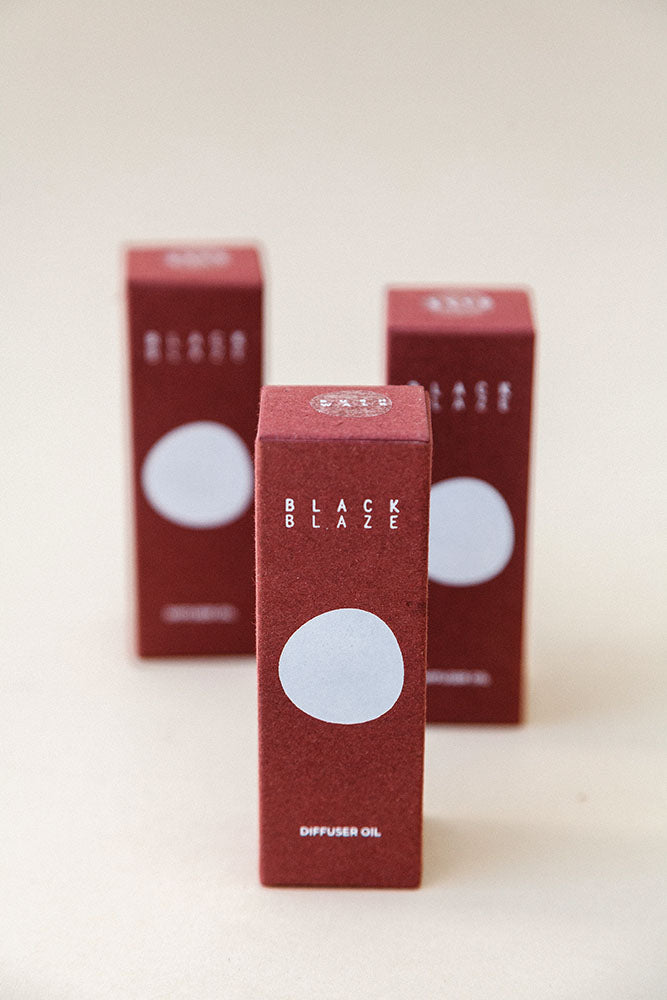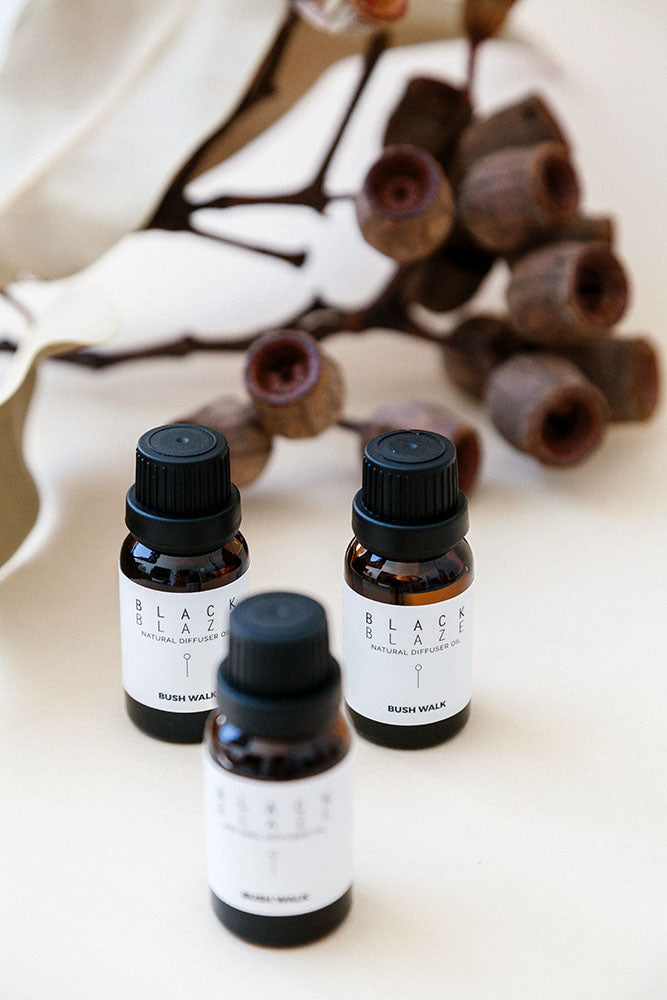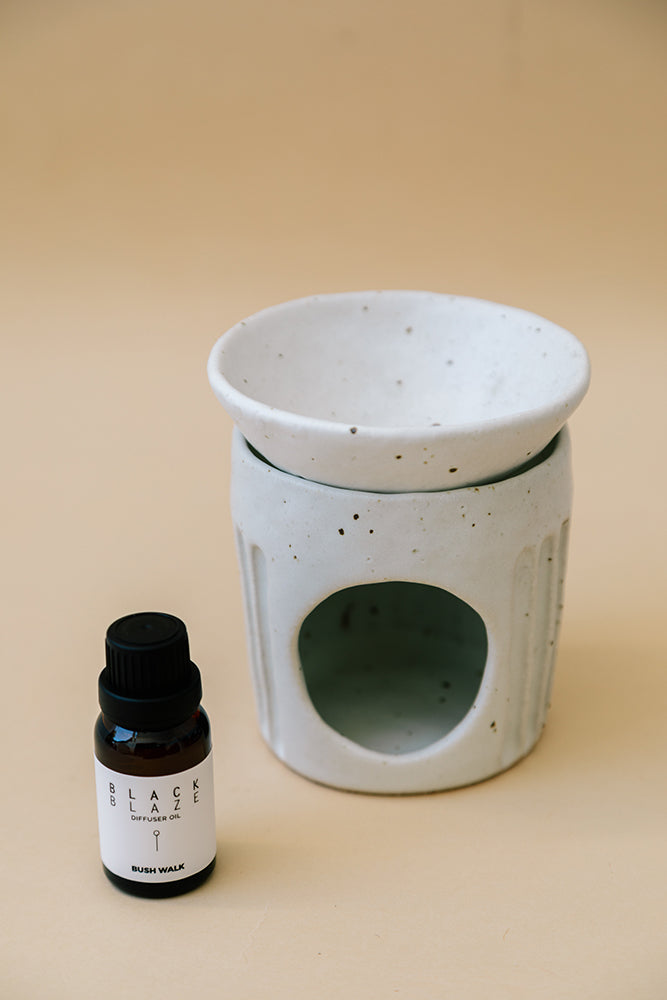 Diffuser Oil | Bush Walk
$25.00
A delicate diffuser oil with notes of pine, citrus herbal, green grass and eucalyptus. 
Origin: Australia
Made by: Black Blaze
e17ml / 0.57fl.oz
Description + -
To enjoy the scent, simply add 2-3 drops to your atomiser or oil burner and replenish frequently.
The feeling of this fragrance is the scents of nature combined. The fresh florals of citrus herbs are infused with the eucalyptus well-known to the Australian bush. You're surrounded by fresh green grass, trees and the scent of pine. All you see is green and nature.
Please recycle packaging after use. Store below 21C/70F.
Warning: Do not use near flames or heat. Keep out of reach of children and pets. Handle with care. do not ingest if swallowed. Do not induce vomiting. Call physician or poison control centre immediately. If there is contact with eyes. Rinse with clear water. Seek medical help if necessary. Avoid direct contact with wooden surface and fabrics. Spills should be wiped up immediately. When rotating reeds, use a paper towel or cloth to eliminate any excess oil from dripping.
Shipping Info + -
Delivery times will vary from product to product and also depend on your location.
Objects will be delivered within 3 to 10 business days Australia wide and within 8 to 15 business days for international customers. 
Please note: International delivery costs do not include any taxes or duties which may be applied by customs at the destination country. Any duties or taxes incurred are the responsibility of the delivery recipient.
For more info refer to our FAQ + Shipping and returns.
PLANT TREES WITH US
Pampa is proud to partner with environmental charity One Tree Planted on crucial reforestation projects around the world. When you buy a rug or a print, you're planting 5 trees, and for other Pampa pieces you're planting 1 tree.
OUR JOURNAL
Tracing Maps
Stay | Anglers Shack
For this stay, we head south to the beautifully rugged Phillip Island. Long-time Pampa friend, Interior designer Simone Haag walks us through her welcoming and nostalgic home, Anglers Shack. "Phill...
read more >
Woman | Sophie Haber
The Woman series celebrates the enduring feminine spirit, with stories from inspirational women around the world. "I am Sophie Isadora Haber, a daughter, sister, lover, creative director, storytell...
read more >