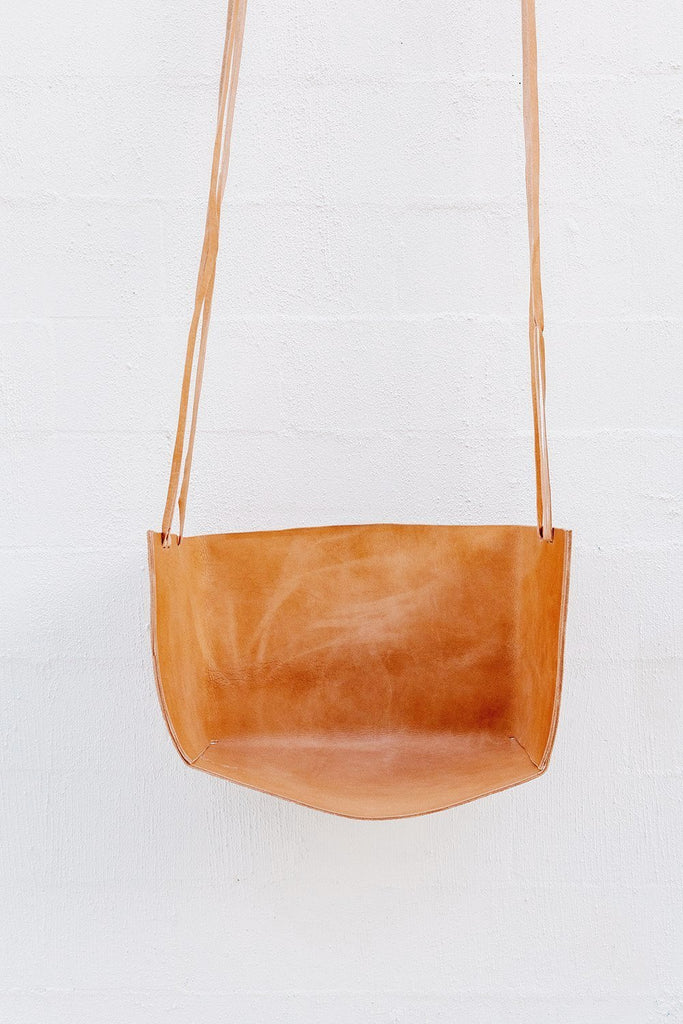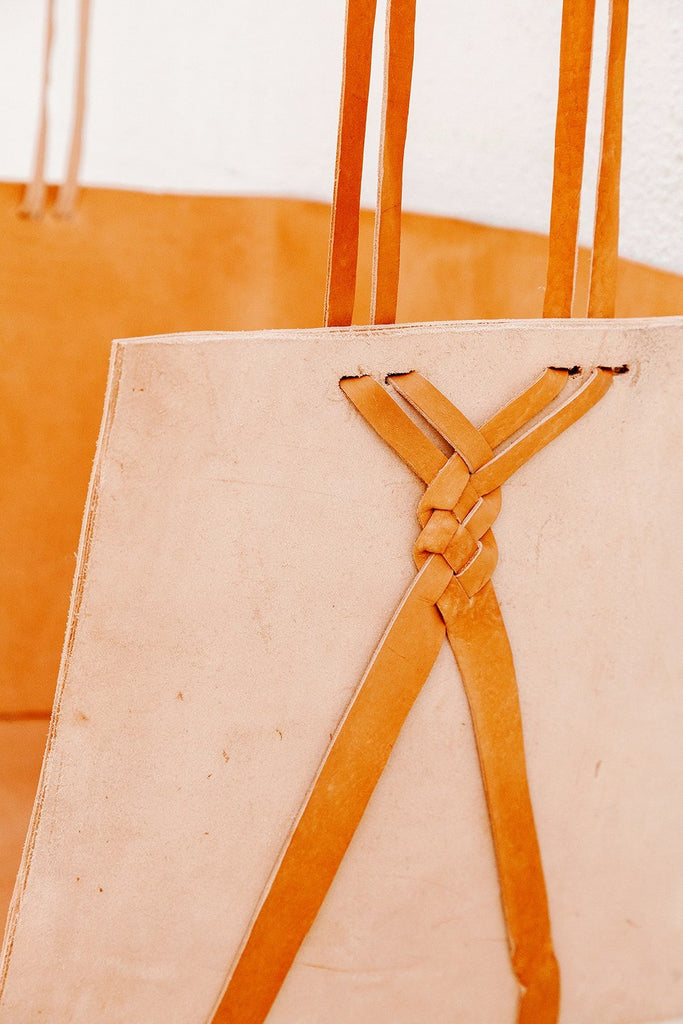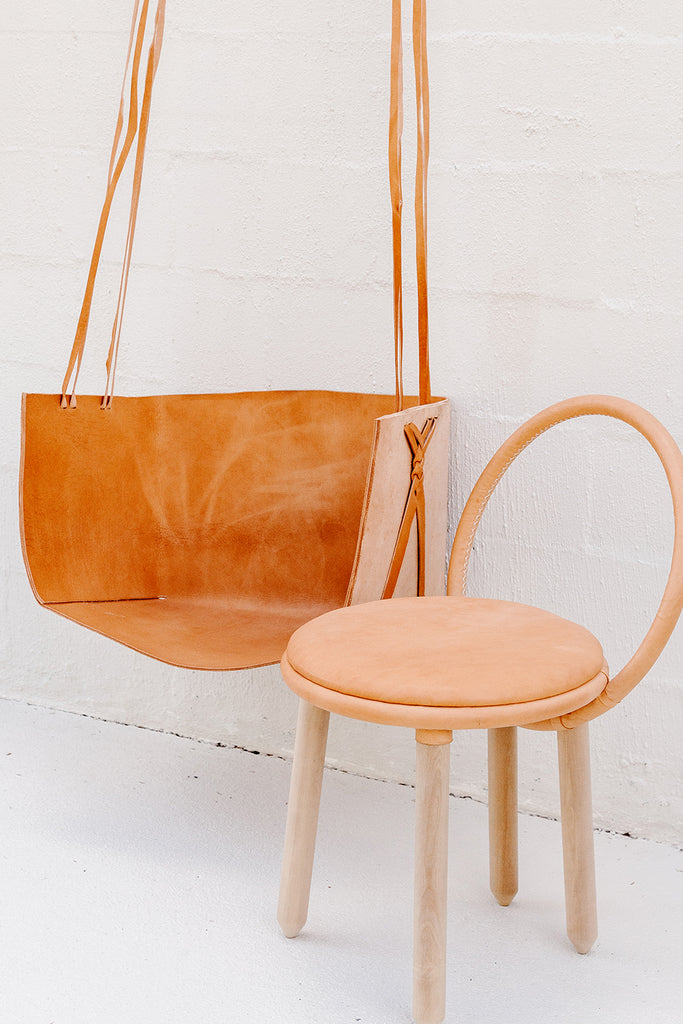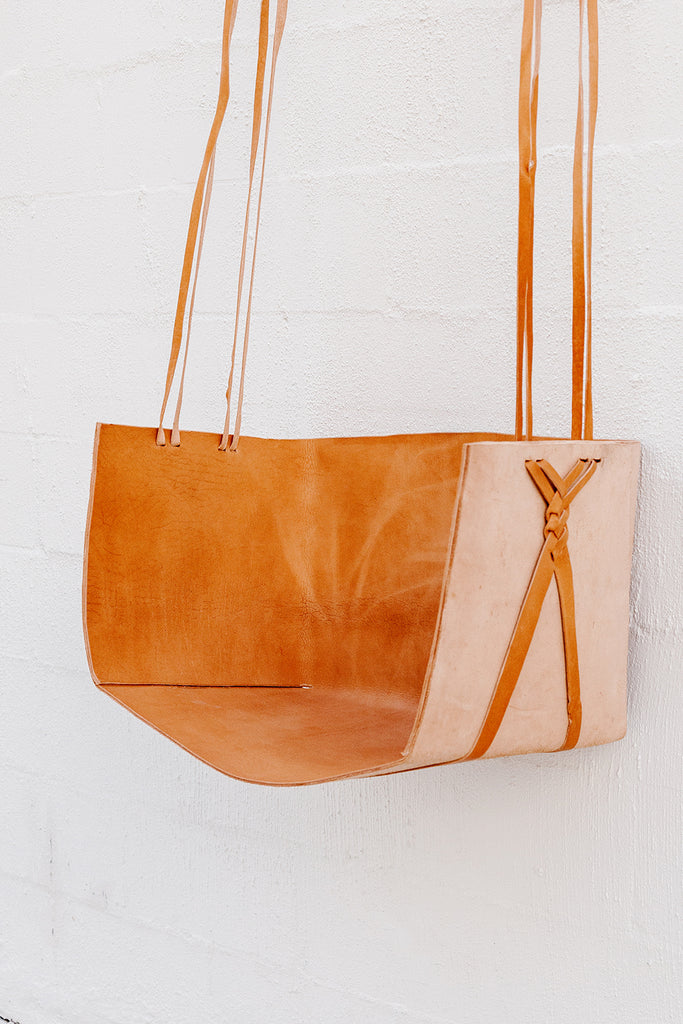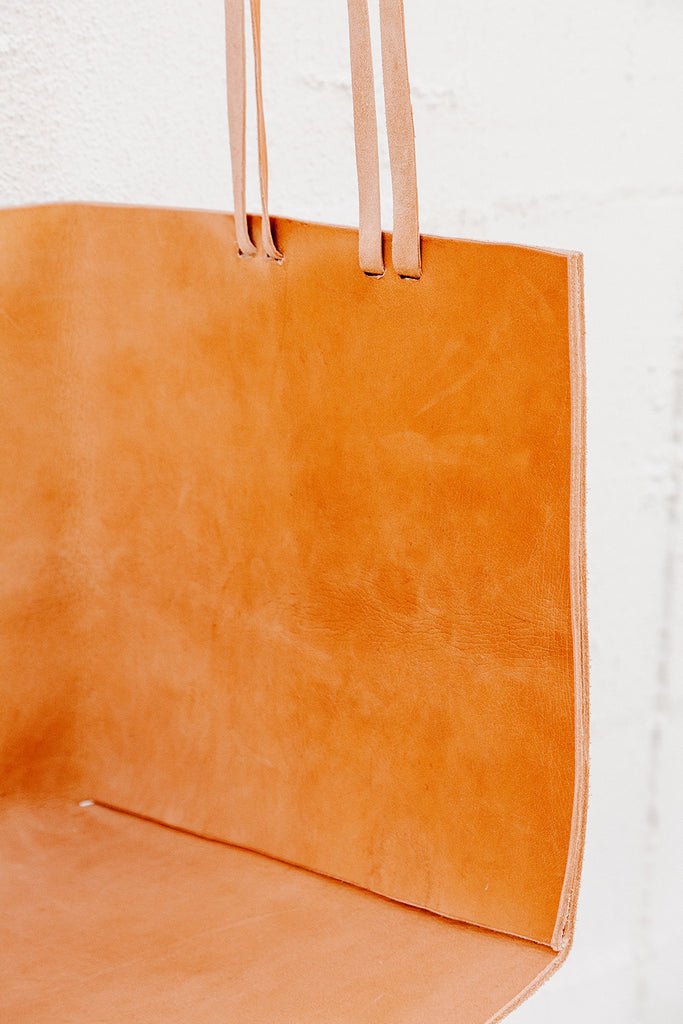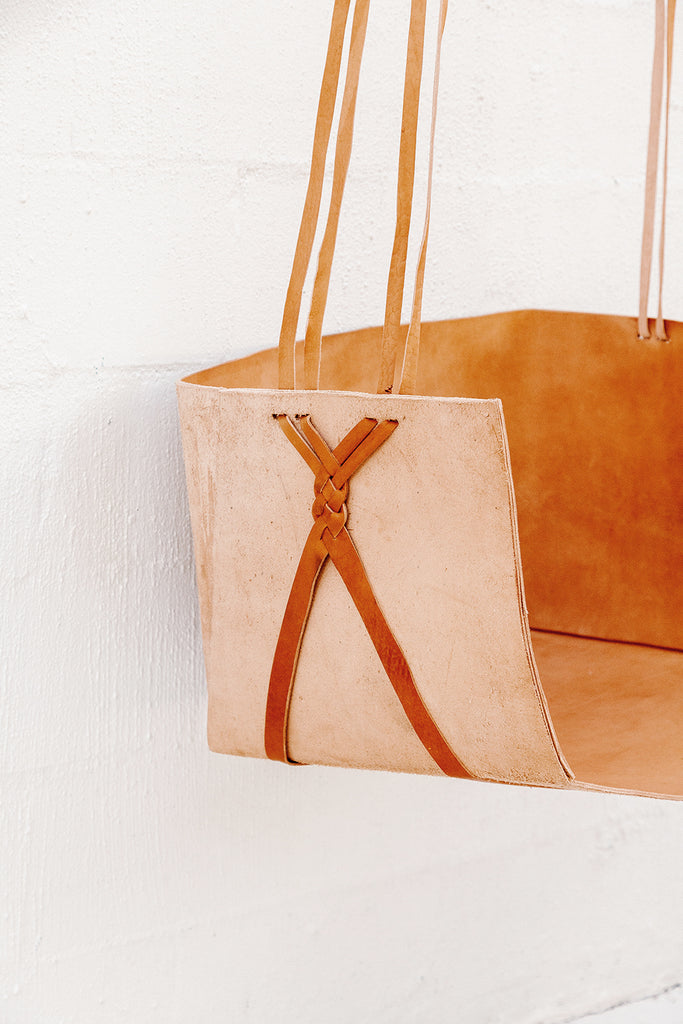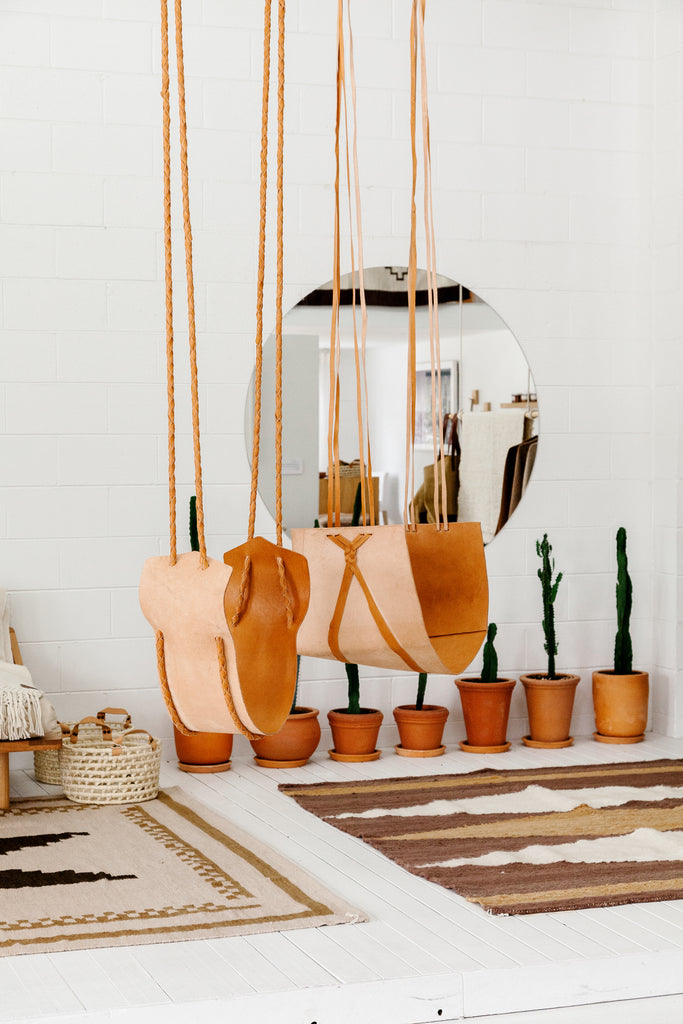 Porteño Swinging Chair
$890.00

$1,140.00
Size Swinging Chair:
60 cm width / 40 cm depth / leather strap 200 cm from the top of the leather seat each side
23.6' width / 15.7' depth / leather strap 6'7" from the top of the leather seat each side 
Materials: Argentinian leather

Colour: Natural untanned leather
Construction: Hand crafted
Origin: Argentina
Made by: Litoral Leather Craftsman
Please note: The Porteño Swinging Chair was designed as a piece of interior decor, not a children's toy. If your children play on this swing, we recommend adult supervision at all times.
*Our natural leathers come in a beautiful, raw and undyed light colour that with sunlight and use, will naturally patina and darken over time.
Description + -
We've collaborated with Argentinian design studio, Brana, to bring this one-of-a-kind chair to Australia. Brana is the brain child of architect Agostina Branchi, her work involves an exploration and study of different materials, as well as strengthening relations with the indigenous Argentine communities and skilled craftsmen who are able to reflect technique and traditional knowledge through design.
This leather swinging chair takes a comfortable bucket shape and is made from one piece of leather of the highest quality, further supported by strong leather plaiting on the reins. It is a statement piece for indoors and outdoors, although we recommend you keep it under cover so it does not become weathered.
Pampa chairs are handcrafted with care and sourced directly from the craftsmen at a fair price. When you purchase a Pampa chair, you're helping us trace the map that connects Argentina's talented artisans with the global community.
Care and Instructions + -
Should any spills occur on the leather or frame, wipe over the area with a barely damp cloth and leave to air dry. We recommend not using any products to clean your chair, as this may interfere with the natural qualities of the leather.
Shipping info + -
Delivery times will vary from product to product and also depend on your location. Our chairs will be delivered within 5 to 8 business days from our Byron Bay store.
Please note: International delivery costs do not include any taxes or duties which may be applied by customs at the destination country. Any duties or taxes incurred are the responsibility of the delivery recipient.
For more info refer to our FAQ + Shipping and returns.
Style tip + -
This swing chair is a real statement piece which brings life to a living space.
PLANT TREES WITH US
Pampa is proud to partner with environmental charity One Tree Planted on crucial reforestation projects around the world. When you buy a rug or a print, you're planting 5 trees, and for other Pampa pieces you're planting 1 tree.
OUR JOURNAL
Tracing Maps
Stay | Anglers Shack
For this stay, we head south to the beautifully rugged Phillip Island. Long-time Pampa friend, Interior designer Simone Haag walks us through her welcoming and nostalgic home, Anglers Shack. "Phill...
read more >
Woman | Sophie Haber
The Woman series celebrates the enduring feminine spirit, with stories from inspirational women around the world. "I am Sophie Isadora Haber, a daughter, sister, lover, creative director, storytell...
read more >