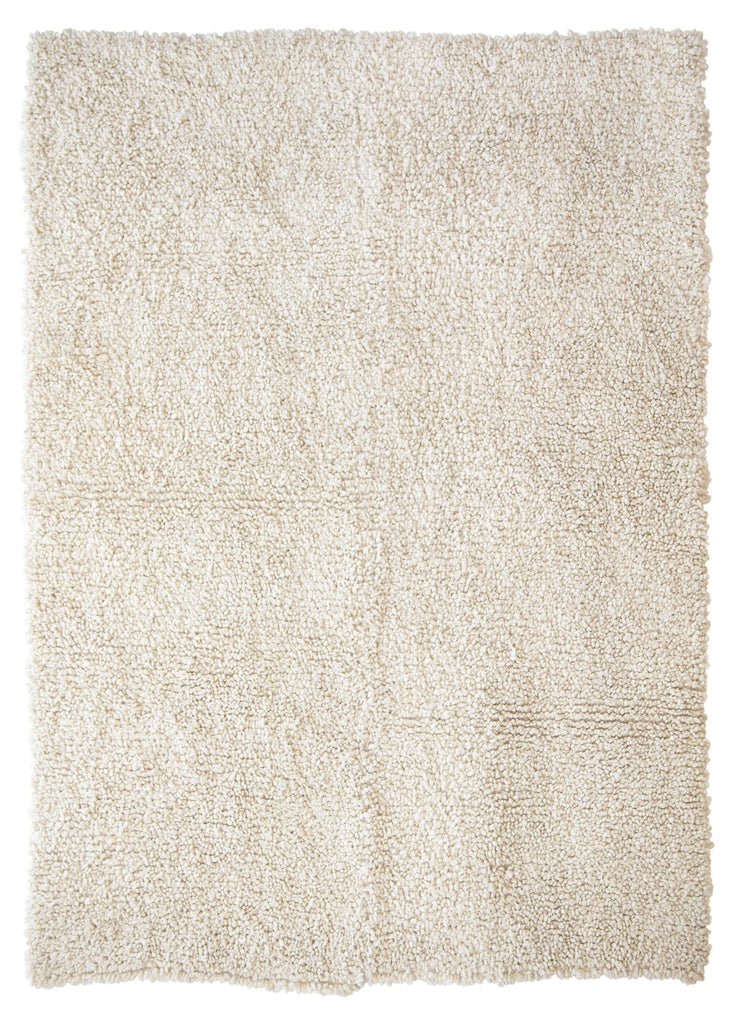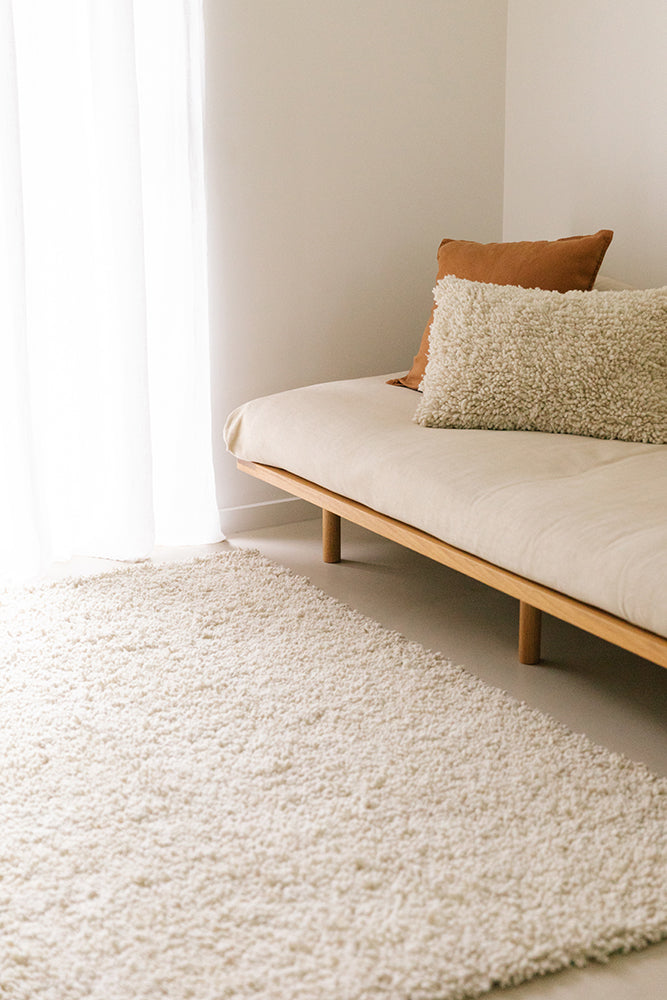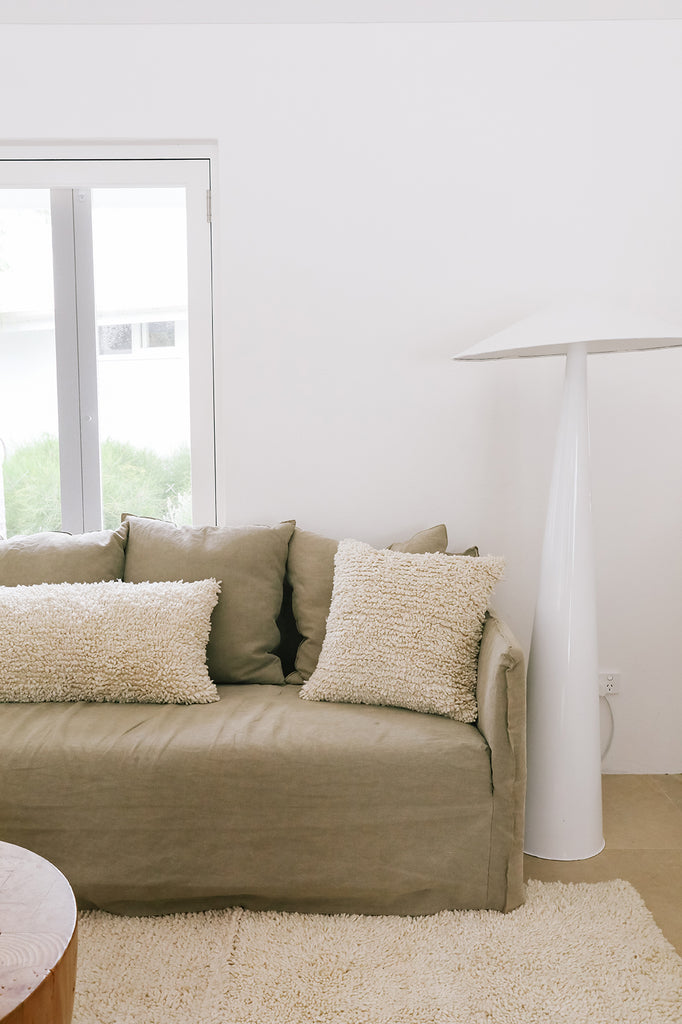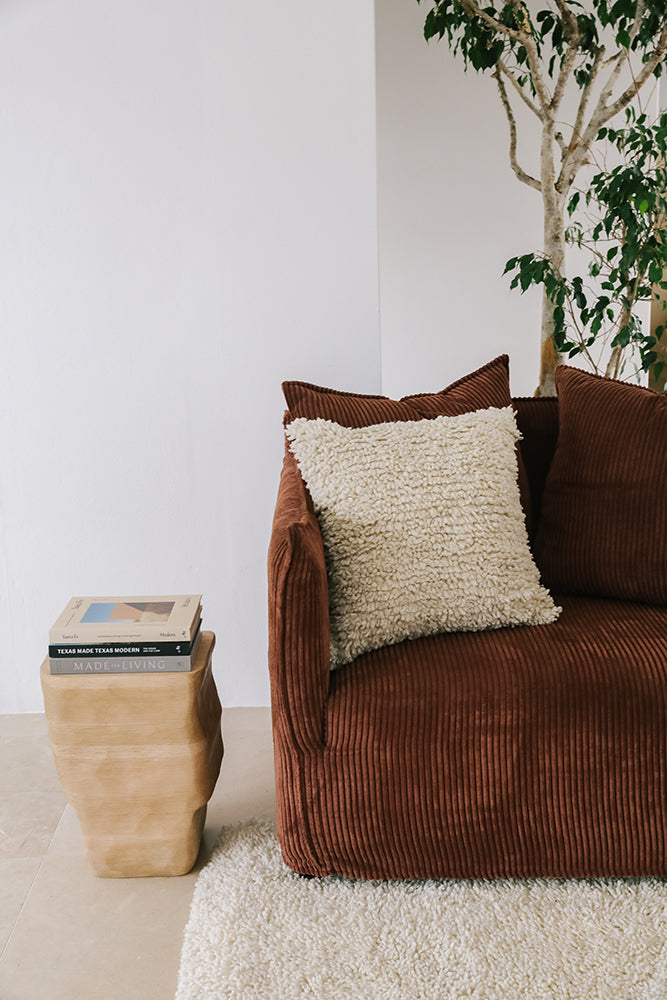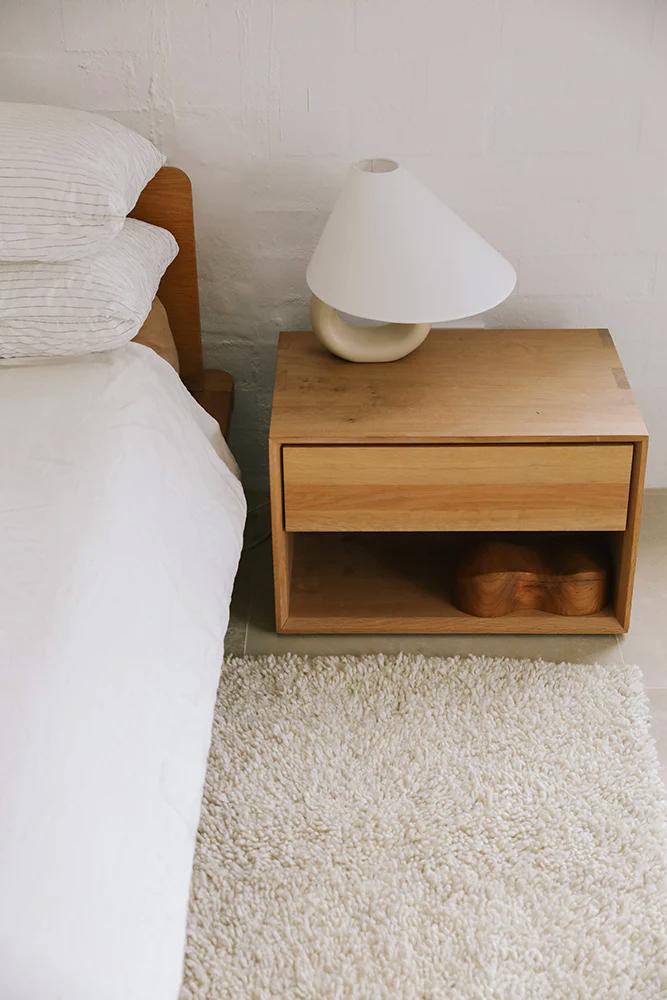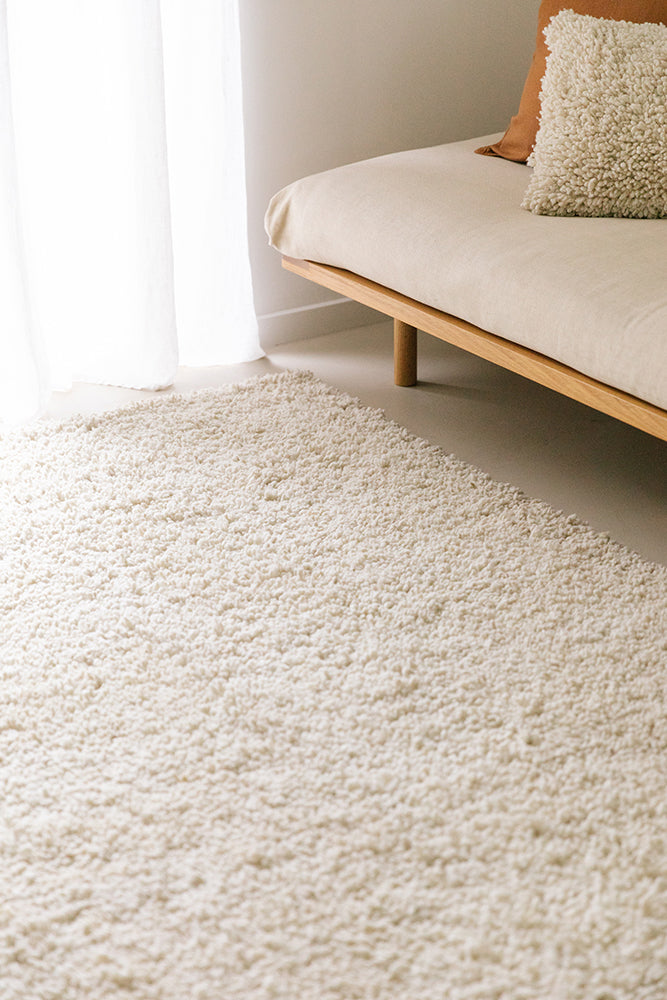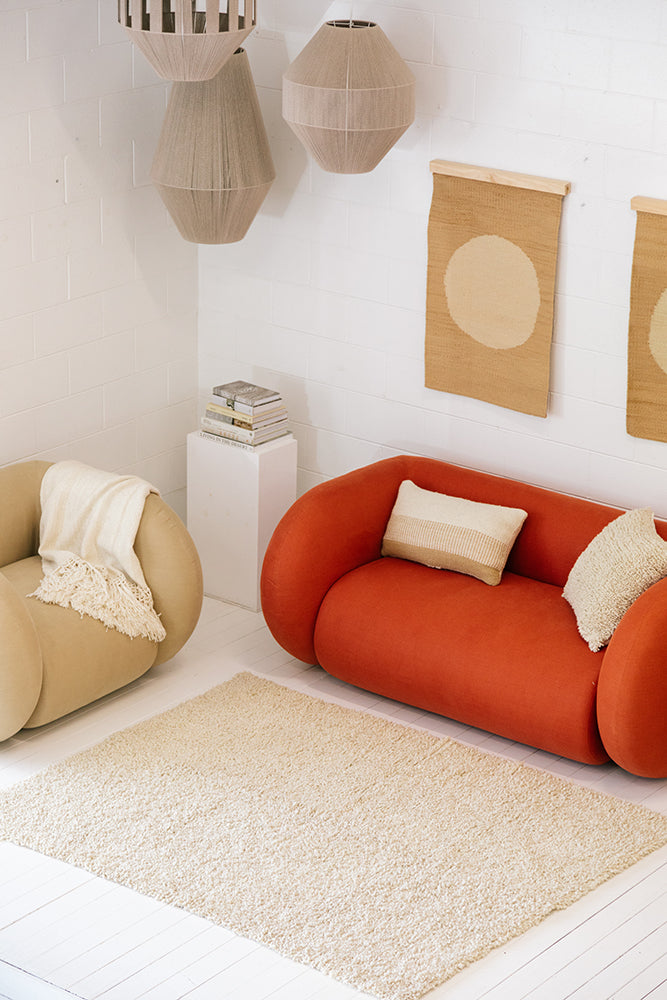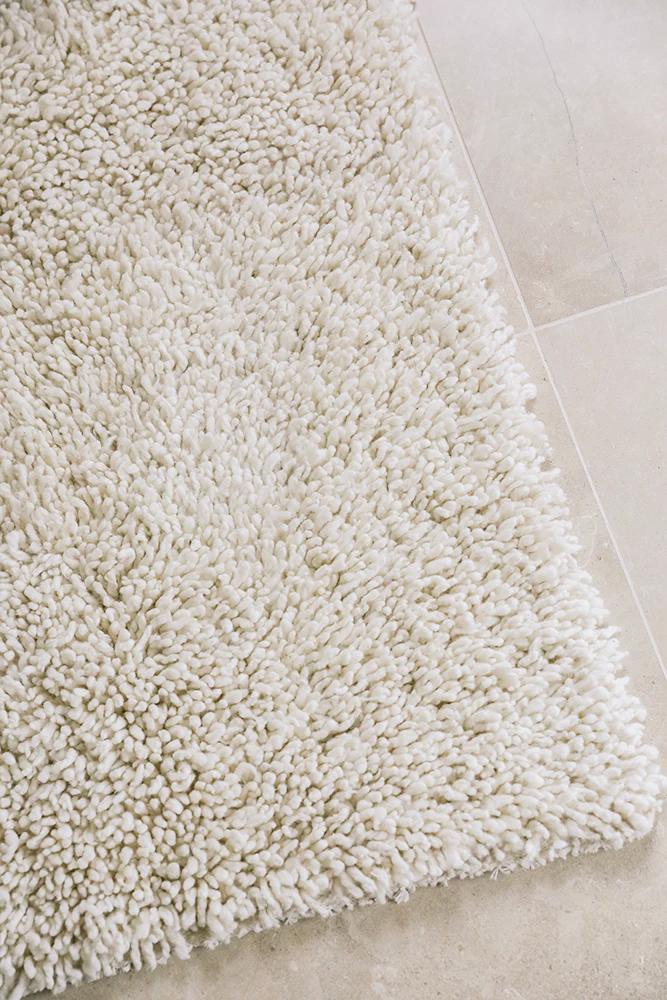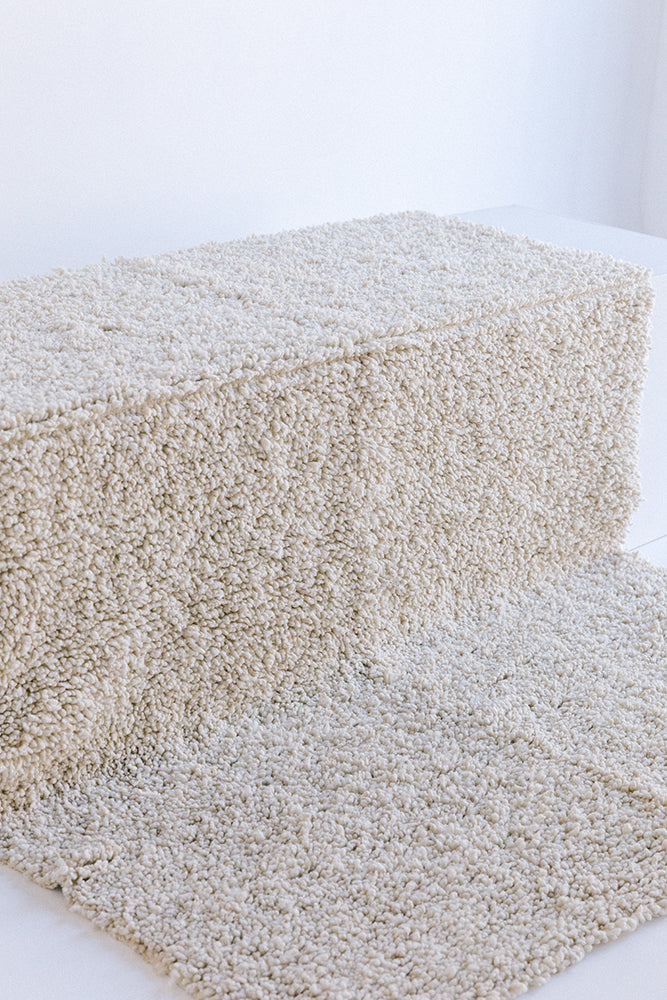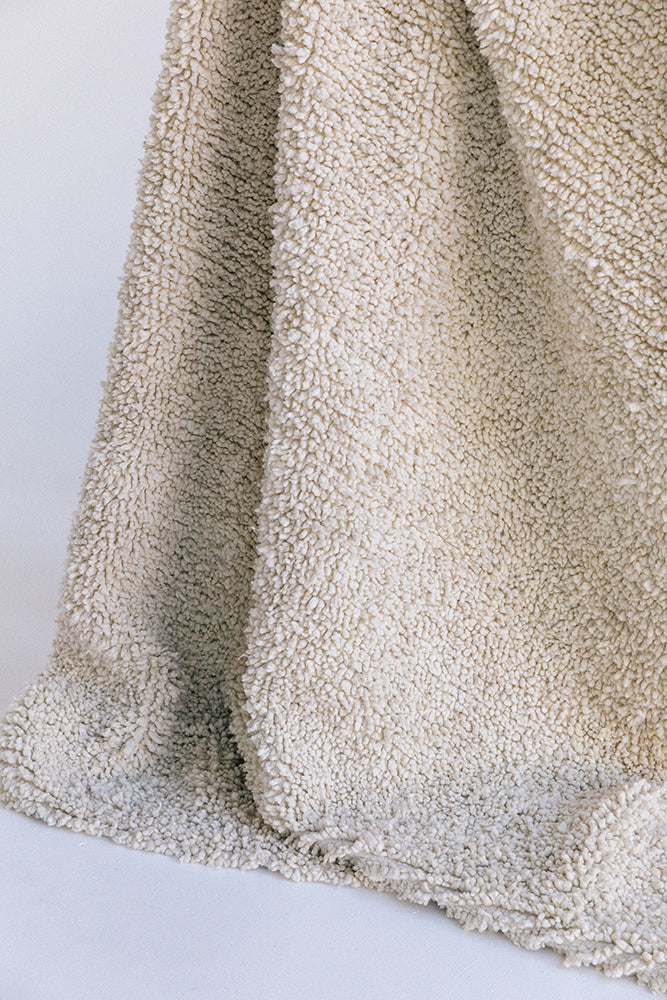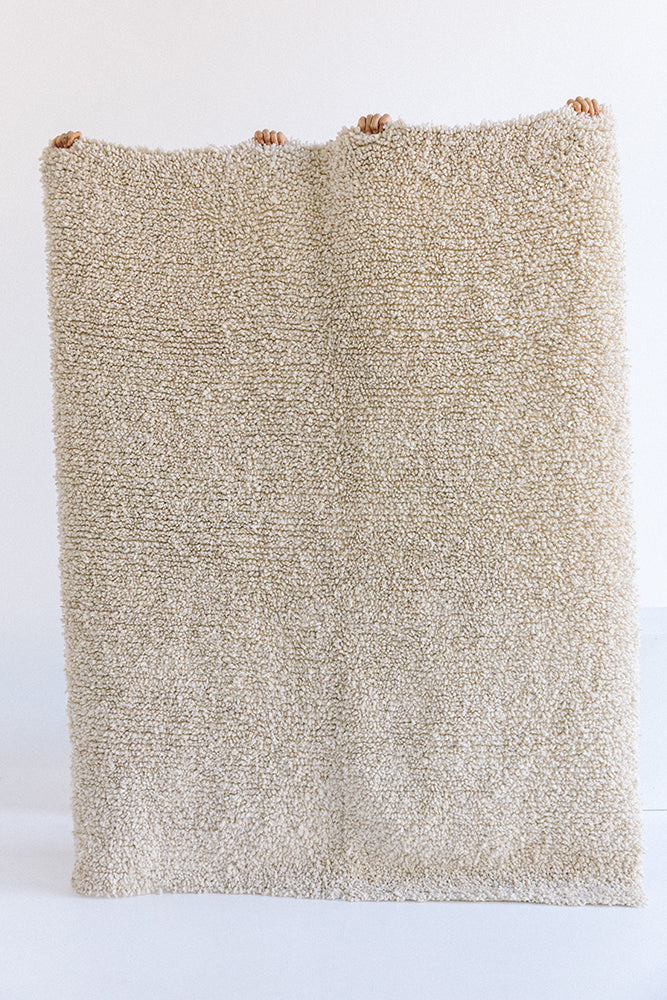 Maya | Natural
From

$1,840.00
From Trade Price:
Colour: Natural White
Note: This rug is available as a made to order only. Please allow minimum 8 to 12 weeks and up to 14 weeks for 300x400cm | 9"x13" rugs.
Given the un-dyed nature of these products, variation in colour is to be expected and tones will vary dependant on the natural colour of the wool used. Images are supplied as a guide only.
Enquire here for more information on size, colour or design customisation. You can also select 'Colour Sample' to receive a complimentary yarn sample in the rug colours.
An option of 50% payment is available to initiate the weaving process of your rug, with the remaining 50% to be settled upon completion. To discuss this option please reach out to help@pampa.com.au
The rug in this image is 180x230 cm. Depending on the size of your made to order rug, design proportions may vary slightly.
Description + -
The Maya Collection is made in Momostenango, in Totonicapán, Guatemala. Cushions and Rugs in the Maya collection use yarns that are dyed in natural colourways and designs that play on the wool's textural features. They are made using traditional techniques by foot-loom, watching the weavers work with these instruments is truly mesmerising. 
Handwoven by skilled artisans in the Mayan communities, these rugs have been sourced directly from the weavers at a fair price from the communities in which they were made. When you purchase a Maya rug, you're helping Pampa trace the map that connects Guatemala's talented artisans with the global community.
For more information, refer to our FAQ.
We provide FREE underlays with rugs purchased through our online store. 
Care & Instructions + -
Always use and underlay on any floor surface (we provide FREE underlays with rugs purchased through our online store within Australia).
Avoid direct and continuous exposure to sunlight, moisture and rotate to promote even wear. Carefully vacuum your rug and have it professionally clean when needed. For more info refer to our Care + Maintenance.
Shipping Info + -
We offer free shipping Australia wide on every rug purchase. For international orders a shipping estimate will be calculated at checkout.
Lead times will vary, allow up to 14 weeks for production and delivery. We will in touch by email once your rug is finished and ready to get shipped to your home.
Please note: International delivery costs do not include any taxes or duties which may be applied by customs at the destination country. Any duties or taxes incurred are the responsibility of the delivery recipient.
For more info refer to our FAQ + Shipping and returns.
Made to Order Rug Acknowledgement
Due to the handmade nature of Pampa made to order rugs we like to make all customers aware that there are usually slight variances in colour tones, designs and final dimensions. The image supplied is a guideline for our weavers who will do their best to replicate this. By paying your deposit you are agreeing to our pre-order rug terms and conditions.
PLANT TREES WITH US
Pampa is proud to partner with environmental charity One Tree Planted on crucial reforestation projects around the world. When you buy a rug or a print, you're planting 5 trees, and for other Pampa pieces you're planting 1 tree.