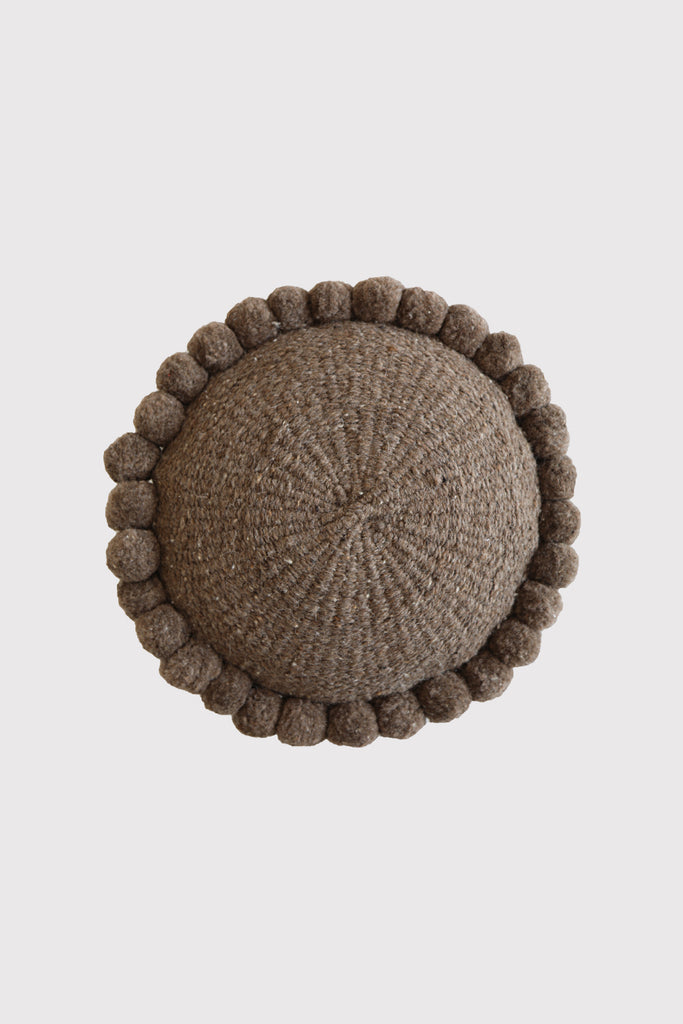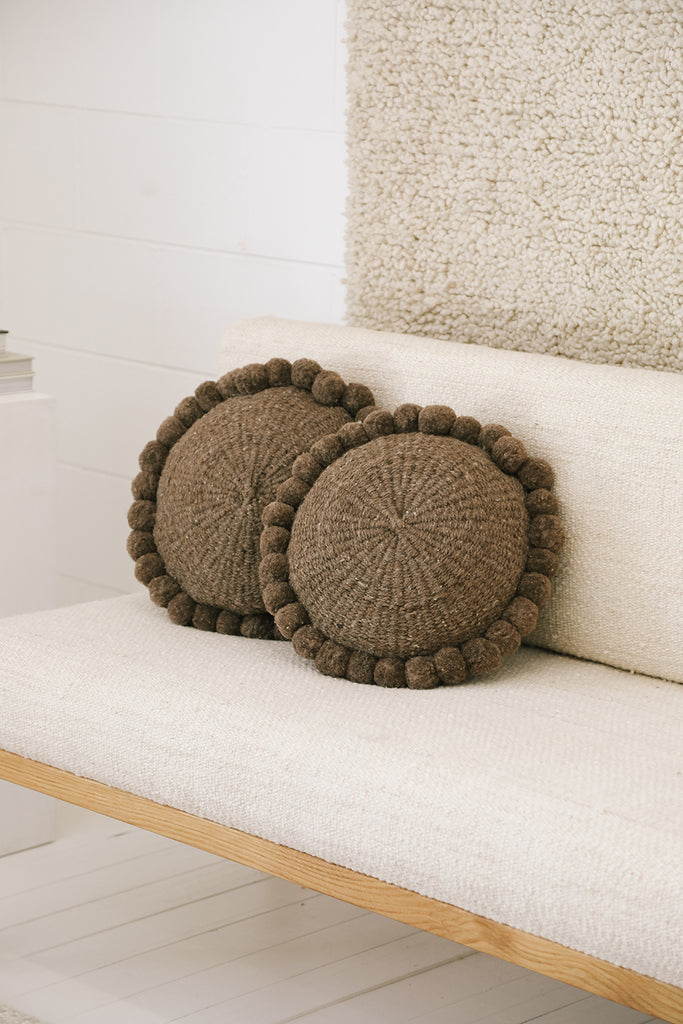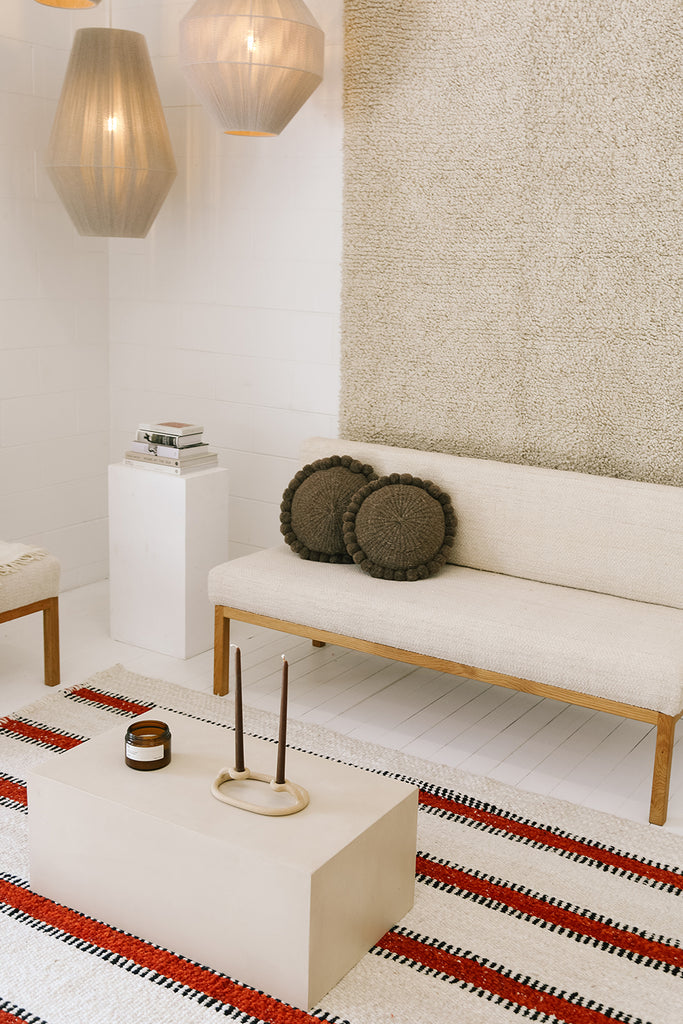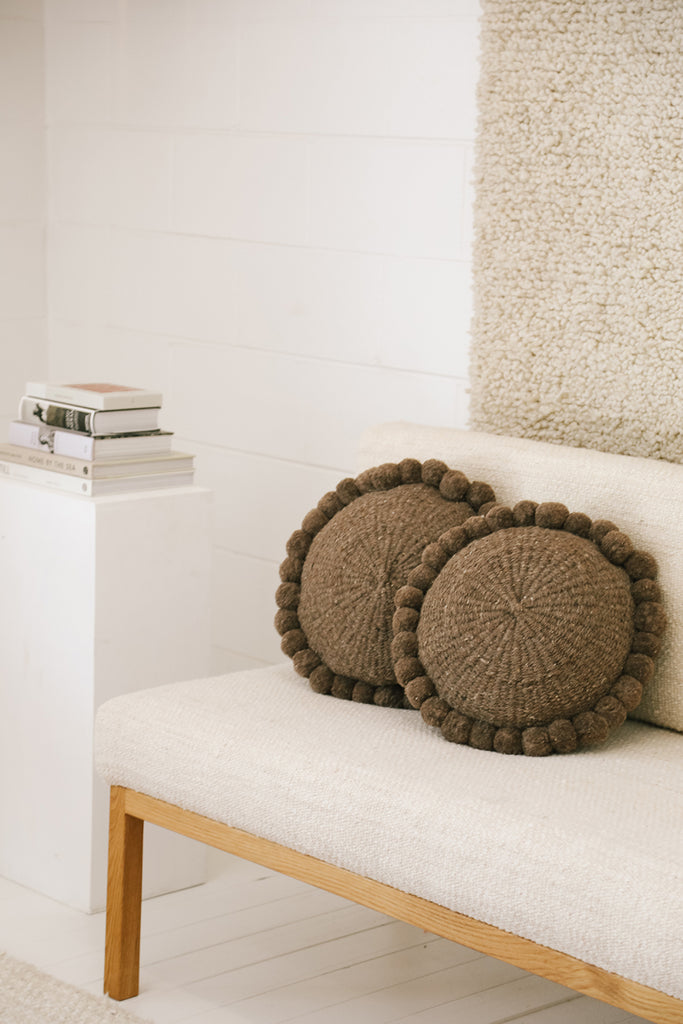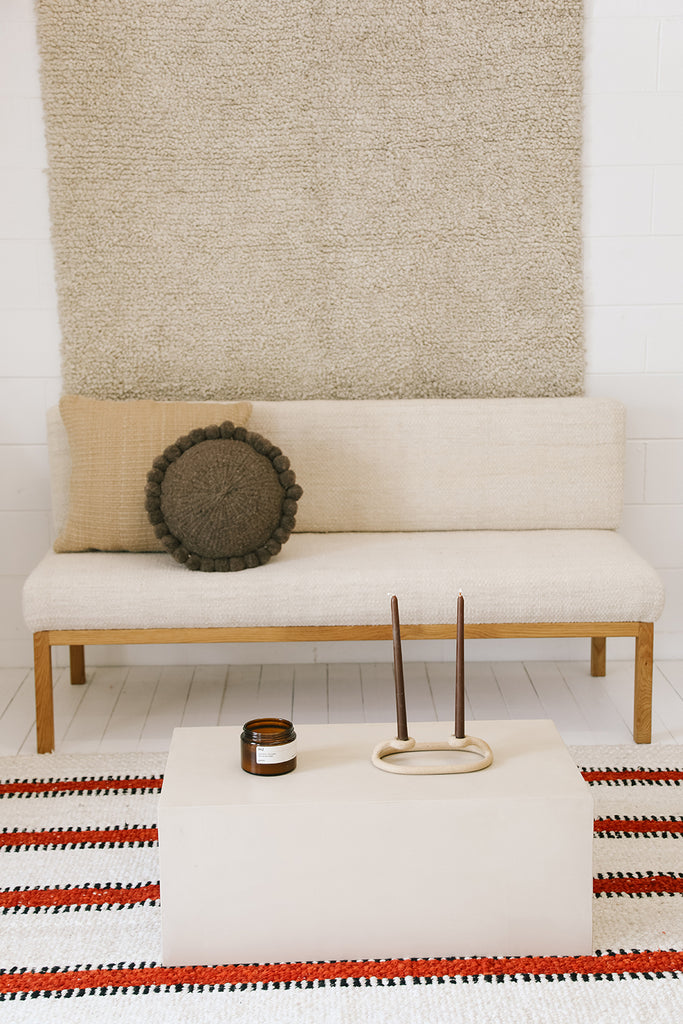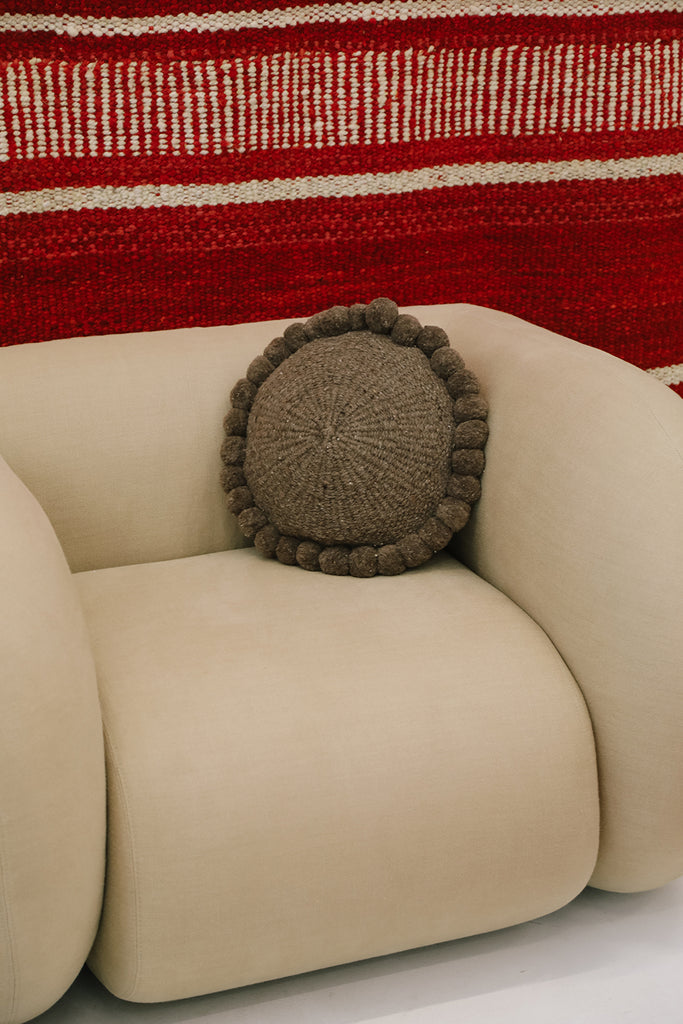 Monte Pom Pom Cushion #1 Medium | Walnut
$215.00
Cover Size: 40cm | 16"
Colour: Walnut
Fibre: Argentinian sheep's wool
Construction: Hand woven cushion + enviro friendly insert
Origin: Argentina
Made by: Monte weavers
Description + -
Pampa's original Pom Pom Cushion is an individual creation, handpicked from the community where it was designed and handwoven. The techniques used to make our cushions are part of the fabric of Argentinian tradition. With colours and textures similar to our signature throws and rugs, Pampa cushions are a perfect complement to our larger textiles.
Round cushions are woven on a circular loom, while square cushions are made by interlacing yarns in a cross-hatch pattern, both finished with pompoms along the seam line.
Pampa cushions come with feather and recycled poly-fibre inserts that can be easily removed through a specially woven opening on the back.
When you purchase a Monte cushion, you're helping Pampa trace the map that connects Argentina's talented artisans with the global community.
*Please note: Our Monte cushions are woven from 100% natural sheep's wool. Whilst we do our best to represent the colour accurately, wool is a raw fibre so please expect slight variations in gradient and tone.
Care and Instructions + -
Hand wash with cold water and lay flat to dry. Do not iron.
For more info refer to our Care + Maintenance.
Shipping info + -
Delivery times will vary from product to product and also depend on your location.
Cushions will be delivered within 3 to 10 business days Australia wide and within 8 to 15 business days for international customers. 
Please note: International delivery costs do not include any taxes or duties which may be applied by customs at the destination country. Any duties or taxes incurred are the responsibility of the delivery recipient.
For more info refer to our FAQ + Shipping and returns.
Style tip + -
Pair a Pampa cushion with your favourite Pampa rug or throw, or style amongst you're living space to add a soft and cozy touch.
PLANT TREES WITH US
Pampa is proud to partner with environmental charity One Tree Planted on crucial reforestation projects around the world. When you buy a rug or a print, you're planting 5 trees, and for other Pampa pieces you're planting 1 tree.
OUR JOURNAL
Tracing Maps
Stay | Anglers Shack
For this stay, we head south to the beautifully rugged Phillip Island. Long-time Pampa friend, Interior designer Simone Haag walks us through her welcoming and nostalgic home, Anglers Shack. "Phill...
read more >
Woman | Sophie Haber
The Woman series celebrates the enduring feminine spirit, with stories from inspirational women around the world. "I am Sophie Isadora Haber, a daughter, sister, lover, creative director, storytell...
read more >